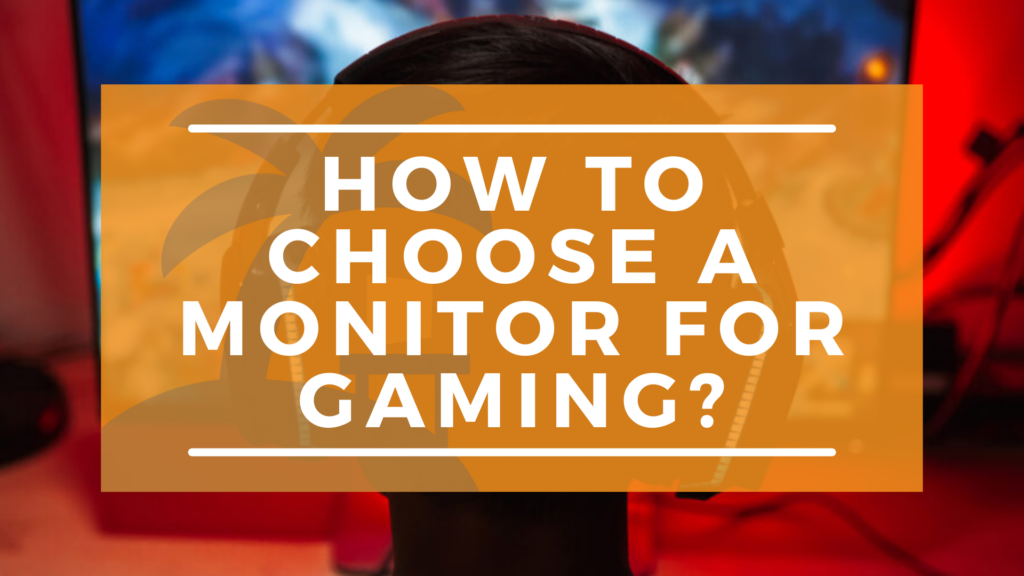 For some people, it's a hobby, while others see it as a full-time profession; that's the fun thing about games, they are versatile, and they never get old. Gamers are suckers for the good stuff, and they would go to immeasurable lengths to ensure that they have the ultimate gaming experience. That's where gaming monitors come in handy, and they're known to perform a plethora of functions and stay useful long after they've been purchased.
You can't keep a gamer away from his hobby, and part of the things that make such a hobby a reality is the apparatus being utilized. Proper gaming monitors fit the bill, and thanks to an array of features, they're here to stay, no matter what the gaming consoles or televisions attempt to pull off.
Here, we will be answering many questions, such as whether all monitors are equal, whether you are using a personal computer or a console, and whether there are some specifications you are looking for, or if you play casually. Furthermore, we will be checking a host of features present in a gaming monitor for it to be helpful.
Also, we'll be showing you why a gaming monitor is essential, why it's more valuable than a regular monitor, and why it'll be a masterstroke to play your favorite games with one. So without further ado, let's get to surfing the store for the best and most helpful gaming monitors out there!
Better with a PC or Console?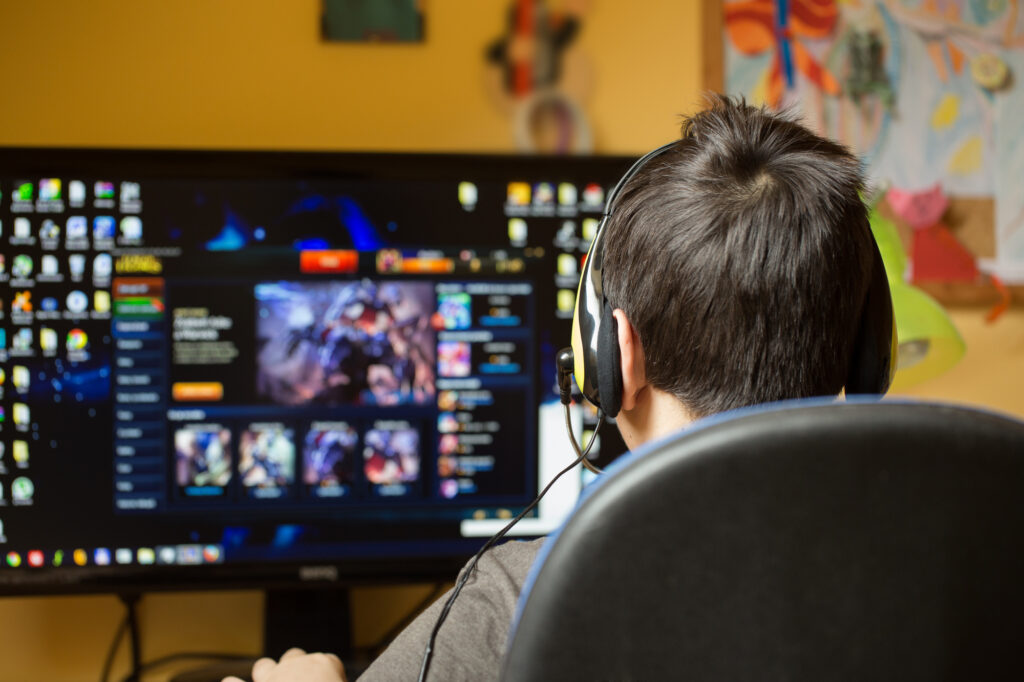 One thing that we love about gaming monitors is the versatility that they ensure, and we're still raving about the realm of possibilities available to a gaming monitor owner. As such, gaming monitors are perfect for personal computers as well as gaming consoles, so you're spoilt for choice (1).
Furthermore, you'll be getting an overall better gaming experience anytime you plug your device into a proper gaming monitor, no matter the device being used. So what device is more optimal for a gaming monitor, and what device gives you a better gaming experience? Well, we're about the find out.
Personal computers, better known as PCs, are some of the best inventions known to man, as they are fantastic for work, play, and anything in between. As such, you are using PCs with gaming monitors makes for an incredible experience, as there are so many possibilities.
First off, you can play so many games online without paying a membership fee; you can upgrade the spec if you run out of hard drive space to store your games. You can install a bigger hard drive, and you'll be enjoying advanced graphics so far as you purchase a top-notch PC and pair it with a similarly efficient gaming monitor.
On the other hand, consoles are amazing inventions in their own right, and they've been gaining fans and respect over time. Connecting a gaming monitor to your game console might be seen as unnecessary in some quarters, but there's no doubt that gaming monitors make for a better experience.
Game consoles are superb thanks to their portability, as you'll be able to move your treasured possession everywhere you go and pair it with a similarly portable gaming laptop. Furthermore, whether you are playing games on a Nintendo Switch, an Xbox One, or even a Play Station 3, a gaming console is way easier than playing on any other apparatus. A gaming monitor is fantastic with a PC and a gaming console, with each having its advantages, so the choice lies in the palms of the avid gamer.
So What Kind of Gamer Are You?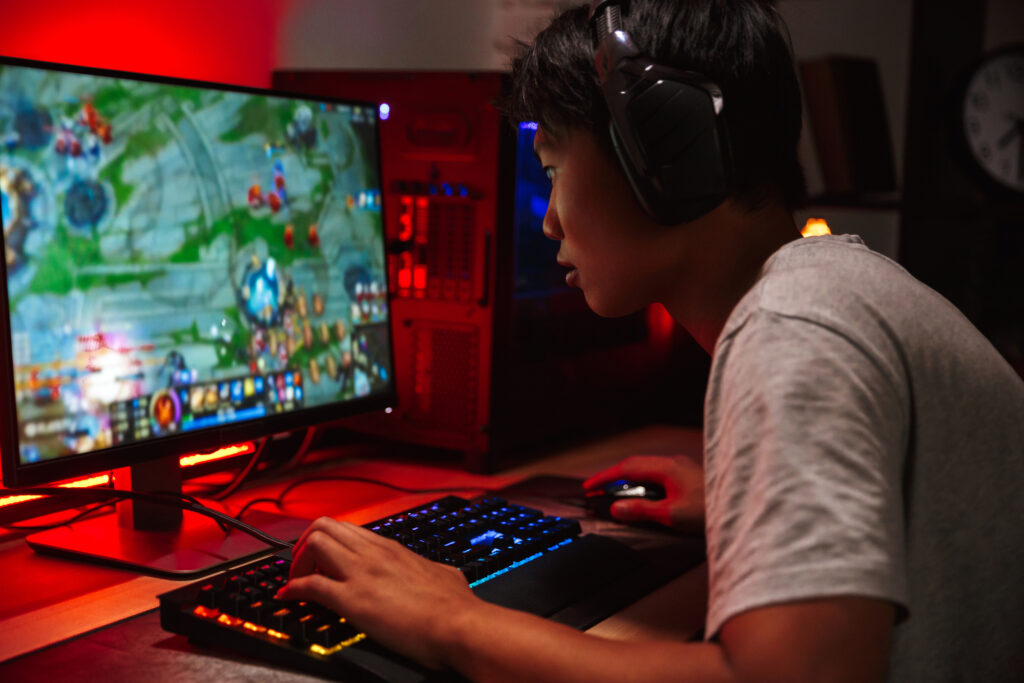 Gamers come in different shapes, sizes, professions, and specifications. It's up to you to determine what kind of gamer you are before investing in a gaming monitor. So let's tick a few boxes, shall we?
Casual Gamer
It's not that difficult to know that someone is a casual gamer rather than an ardent game fan and the lover of the most delicate things in online gaming.
First off, a casual gamer is pretty comfortable with going days and occasionally weeks without using his or her game console. It's not out of the ordinary to notice dust gathering on the casual gamer's gaming monitor, as such a person would be more comfortable doing other things or partaking in more meaningful endeavors.
As such, there's no need for a casual gamer to invest in the more sophisticated items of online and real-time gaming. While on the other hand.
A Professional Gamer
A professional gamer spares no expense in heightening his or her online gaming experience, which involves purchasing a nicely optimized, and sometimes even expensive gaming monitor. An experienced gamer can't go a day or two without plugging in and slugging it out online against competitors of a similar niche. There are many things that they look out for in a gaming monitor, and we'll be showing you a thing or two about them in a bit.
What to Look for in a Top-Notch Gaming Monitor?
Many gamers wonder how to choose a monitor for gaming, and that's because they're trying to maximize their gaming experience. Here are the main things to look out for when purchasing a reliable gaming monitor, and we're pretty sure you won't go wrong when making the final choice.
1) Refresh Rate
A gaming monitor's refresh rate, as well as latency, isn't to be taken for granted, as that's one of the critical components of such a vital gaming tool. A refresh rate "is the number of times a monitor refreshes the image on the screen." As such, a higher refresh rate would make for a clearer image, which will make your game look and feel more responsive, so if you want a more immersive gaming experience, then you should purchase a gaming monitor with a higher refresh rate. Gamers are known to love monitors with a 144Hz refresh rate, and purchasing one with that specification would do wonders for your gaming experience!
2) Resolution
Typically, the resolution you need for gaming will ultimately be determined by your PC's GPU and also how much you're willing to spend on your profession or hobby.
A 1080p resolution is perfect for professional gamers, as that's the proper resolution in most professional gaming tournaments, as it is known as the fairest standard.
On the other hand, casual gamers prefer the 1440p and 4k resolutions, as those are significantly more sophisticated than the lesser optimized 1080p resolution.
3) Monitor Style
Two gaming monitor styles are trending all over the gaming world, and both types have their pros and cons. The styles we're talking about are the curved monitor or a flat monitor. Here we'll tell you a bit about both of them and advise you about the one to cop:
The more modern of the two, a curved monitor is an industry leader and then go-to option for casual gamers. Curved monitors provide a more focused gaming experience and place less strain on the eyes. However, curved monitors are also known to fall short of smaller flatscreen panels when it comes to gaming performance, which we'll tell you about in a bit.
These are the more common and widely appreciated gaming monitor specs for professional gamers. They have been around for years, they are more budget-friendly, and they are known to be more versatile when compared to their contemporaries. What's more, the "ultrawide monitor will also offer you an increased field of view, which is especially advantageous when you're playing multiplayer games."
Plus, flat monitors are the general standard in worldwide sanctioned professional gaming competitions, as curved monitors are generally disallowed. That's why gamers are particular about their flat gaming monitors, even if they can afford the curved versions.
Final Thoughts
Gaming monitors deserve a lot of respect, as there's little that those gadgets gems can't get done, and there is a plethora of functions that they can perform without even flinching. They are versatile, portable, durable, and they also represent an extraordinary value for money.
There are a few ways that you could choose a monitor for gaming, but you'll need to get a few things in order. We've handled that aspect for you, so all that's left is for you to make a definitive choice and enjoy your super immersive gaming experience!