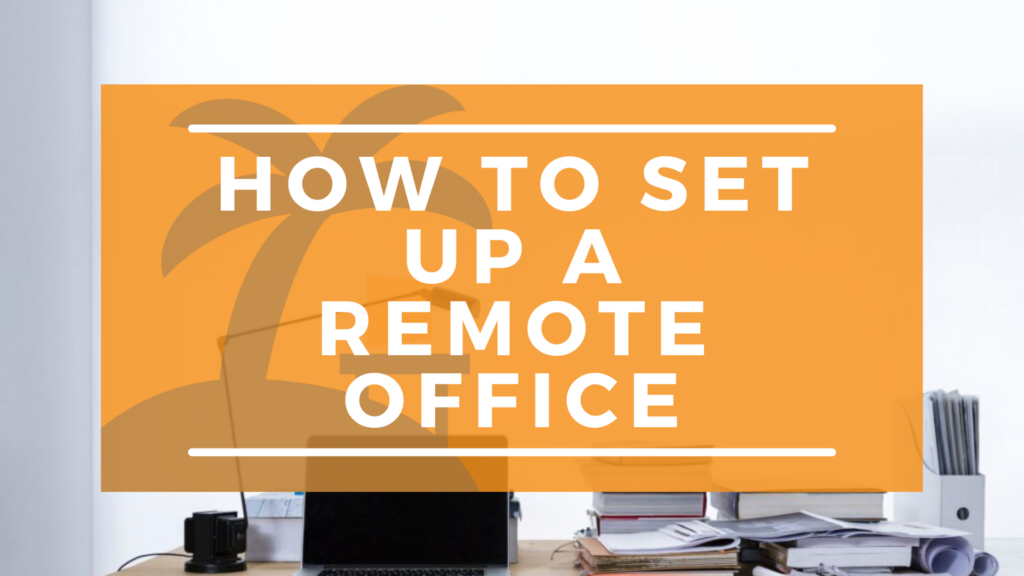 There are a couple of inevitable things in life; such items include life, death, and doing a lot of work to make ends meet. That's why the world is in such a dire situation, no thanks to the coronavirus pandemic, as top-notch companies are downsizing and closing down for the foreseeable future. However, the more prominent companies probably had this in mind a long time ago, and they went ahead to make remote plans just in case something like this went down.
Working remotely is a unique ask. It entails an employee of a company working from home and ensuring that their duties aren't adversely affected by not being in an outdoor office environment. That doesn't mean that a remote worker should be in an office setting, and that's one of the reasons we're having this discussion today.
Also, numerous companies have invested a lot of money into making the remote working experience not that different from the onsite working experience; the least an employee could do is ensure that they make his small office conducive enough to work in.
Here, we will be describing the benefits of having a good home office set-up and how that can increase workflow, boost an employee's morale, and give him or her the intuition to forge ahead. Also, we will describe a couple of essentials that would make a remote office conducive to work and the benefits that come with each item.
There's nothing we value more than hard work, and this is a starter pack for anyone trying to work remotely for the foreseeable future. So without further ado, let's get to work, and let's get some jobs done remotely!
Why have a good office set-up at home?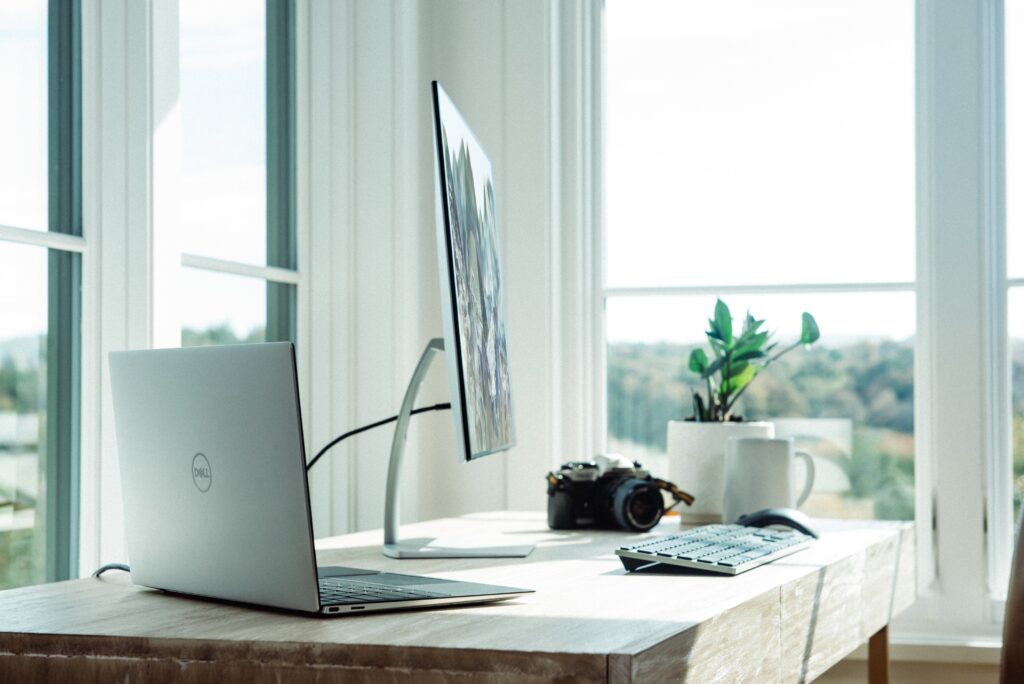 What's the point of having a proper office set up at home when you could get all the work done on your bed or even the dining room? What's the difference?
We're pretty sure that your employer won't know if you're in your pajamas all day long, instead of being formally dressed like it was an onsite meeting. These are some of the reasons why many company executives are skeptical about the whole remote working experience.
However, there's no need for skepticism, as the benefits of having a good ergonomic office set-up at home far outweigh the disadvantages.
First off, working from home is known to increase productivity, especially when it is done in the right way. Numerous people aren't too keen on the whole 8-6 thing, and they would rather have complete control of how they ration their time. Working from home is perfect for allocating your time, as you'll be able to work after the closing hours or even start working before the opening hours; your remote office is your playground.
Furthermore, working from home would give an employee of a company the chance to work at home without any major distractions. In fact, there are many useful tools out there that can make working from home easier for any employee no matter what your profession.
There are also other excellent benefits such as endless bathroom breaks, better-prepared meals, working from your comfort zone, and also the fact that you'll be working directly with a supervisor and not a potentially annoying middleman or what have you. However, to begin working remotely, you'll need to purchase a couple of essentials to make the job plain sailing, and we'll be touching on that in a bit.
Essential Items for a Home Office Setup
Setting up your home for a remote working experience could be a piece of cake or the exact opposite. You'll need a couple of items to give you the impetus you need to get the job done. Here are a few that would be pretty handy as a remote worker per excellence.
1) TechOrbits Electric Standing Desk
Ergonomic set-ups are the in-thing for remote offices worldwide. That's why the TechOrbits Electric Standing Desk is a must-have for anyone taking the little working experience seriously. It has many excellent features, such as the heavy load capacity, meaning that you can conveniently put all your office gadgets on it without being scared of it crumbling.
Check Price
Furthermore, it would help you organize your workspace better, as it is designed to have "electric cables tucked neatly and safely under the tabletop so you won't trip on them or accidentally cut off its power at any time." This is also an exquisite addition to your home office, as it is scratch and spill-proof, meaning that you'll have it for quite a long time, barring any unfortunate events. But TechOrbits aren't the only ones to make a high-end ergonomic standing desk.
Click here
for a list of the top 5 standing desks for your home office.
2) SIDIZ T80 Ergonomic Home Office Desk Chair
Now that you got the office table part sorted, it would be a masterstroke to get a befitting chair for your remote office. We've searched far and wide, and the best option is undoubtedly the SIDIZ T80 Ergonomic Home Office Desk Chair. This super reliable office chair has an array of features that blow the competition out of the water; such features include the following.
Check Price
There's the flexibility it assures, as the 360-degree function allows you to move your body and supports your back, helping you stay comfortable all day long. Then there's the "advanced multi-limited tilting mechanism," which lets you set the chair to 5 different tilting angles and allows you to lean to the degree you wish. Also, the SIDIZ T80 Home Office Desk Chair is designed beautifully, super durable, and you'll be able to get remarkable value for money!
3) HP 24mh FHD Monitor
What's a remote office without a conducive office monitor, something that would serve as a great communication pathway between you and your supervisor? That's where the HP 24mh FHD Monitor comes in, as we're talking about a cost-effective and super-efficient monitor that would up your productivity in remarkable ways. This monitor lives up to the hype, and it has an array of splendid features that would leave you in awe.
Check Price
There are outstanding visuals, as the "FHD display with IPS technology gives you brilliant visuals and unforgettable quality; with a maximum resolution of 1920 x 1080 at 75 Hz". Then there's the captivating panoramic viewing that exudes rich detail from practically any position. Also, there's the ease of connectivity, as it doesn't need a computer to install, plus you'll be getting the picture quality you've been looking for without any additional dongles.
4) Razer Ergonomic Wrist Rest Pro
One of the most remarkable parts of working from home is that you'll be able to improvise with the items you have at home, enabling you to improve your productivity without necessarily sacrificing comfort. Remote work means that you'll probably have to get yourself a couple of gadgets that would serve numerous functions and not just the initial specification. That's where the Razer Ergonomic Wrist Rest Pro comes in, as this gadget is primarily helpful for gamers, but these days it's quite an asset for office workers getting the job done from home.
Check Price
There are an array of features that make the Razer Ergonomic Wrist Rest Pro. Such an attractive proposition; such features include the ergonomic design to reduce pressure on your wrists, which means that you'll work for longer hours without it being detrimental to your wrists in the long run. Also, it assures versatility as the solid, seamless design that fits all full-sized keyboards on the market. The Razer Ergonomic Wrist Rest Pro is a reputable product from a reliable brand, and you'll be getting value for money for such a necessary purchase.
5) 1080P Business Webcam with Dual Microphone
Working from home means that you'll be answerable to the company, and more often than not, you'll be required to address an online gathering and give a detailed report of your findings. You certainly can't do all of that with earphones, earbuds, or earplugs, and you'll undoubtedly be needing a proper microphone. Also, working remotely means that occasionally you'll be required to show your face, even if it's for a few minutes a day, and that would require a good webcam that would capture your person.
Check Price
We looked for and wide for a gadget that can get both roles sorted out, and what readily comes to mind is the 1080P Business Webcam with Dual Microphone. This superb apparatus is excellent for the above-stated functions, and you'll be getting everything you bargained for and a little bit more. Thanks to the built-in noise-canceling technology, it is excellent for webinars, live streaming, and video conferencing.
Then there's the 360-degree adjustable rotation meaning that there's no need for you to turn your laptop to record what you want, as all you need to do is turn your webcam. Furthermore, this apparatus is compatible with a host of applications and devices, such as "Skype, YouTube, Facebook, Xbox One, OBS, Mixer, Zoom, Hangouts, FaceTime, Twitter lots more.
The Set-up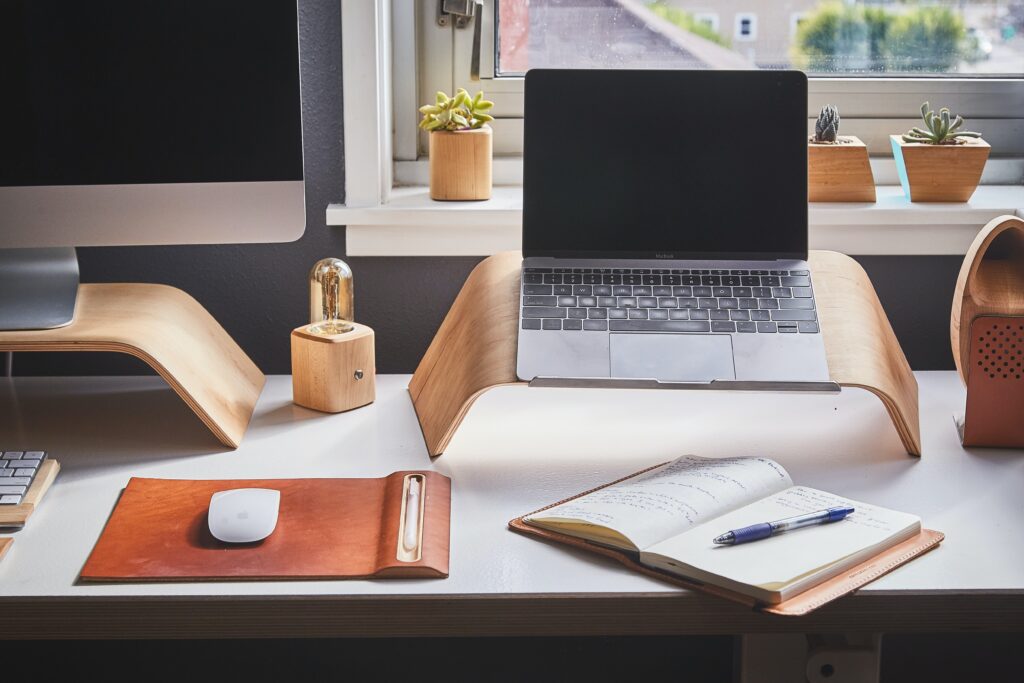 After purchasing all of the above, now it's time to set up and get right into the business of remote working. You'll need to set up your Virtual Private Network to ensure that your communication is hidden and the security is top-notch. After that, it's advisable to get a private prepaid hotspot device so that you'll have an internet speed fast enough to work from home. Once you get that all under control, you'll be well on your way to having a conducive remote working experience.
Final Thoughts
It took the world a while to catch up to the benefits of working away from home, as the remote work train took quite some time to get moving compared to other modern business ideas. However, more out of necessity than anything else, it's pretty clear that the tide has set, and all major companies are getting the online presence needed to operate remotely.
Working from home isn't exactly a cheap proposal, as all of the gadgets you see above are pretty costly. However, most big companies supply the bulk of the tools or lend them to their members for some time. The world has gone technological, and it's looking like it's here to stay. Remote work has gotten many plaudits over the years, and companies can't stop counting their blessings.