The internet makes everything so much easier, and there's next to nothing that you can't find on the world wide web. That top-notch companies are investing millions in internet accessibility, and that's why solo brands are focusing more on internet-based marketing.
It is more crucial in the twenty-first century, as now the internet is a significant player in how the world operates. If you don't have steady internet access, then you'll probably be in for a torrid time doing business or getting the most basic tasks done. This is why mobile hotspots exist, marvelous inventions that have made connecting to the internet super easy and a piece of cake.
We will be giving you a valuable description of mobile hotspots, what they are, and how you can use such a medium as a home internet source.
Furthermore, we will be itemizing the pros and cons of using your smartphone as a mobile hotspot, showing you that there's more to it than meets the eye.
Also, we will briefly differentiate between Wi-Fi and a mobile hotspot, showing you why the only thing they probably share is internet connectivity. Next up, we'll give you a few tips on picking the correct mobile hotspot, and we'll show you all you need to make an informed decision. So without further ado, let's get down to the business of connecting!
About Mobile Hotspots
People travel every day, and as such, they won't be able to access their private internet network, and they might be forced to make do with the slow, unsafe, and unreliable public Wi-Fi.
However, thanks to technology, there's an impressive alternative. That alternative happens to be a mobile hotspot, and it has never been more applicable than in the twenty-first century. A mobile hotspot device is similar to a small phone, except that it doesn't make or receive calls; instead, it's there to connect you to the internet wherever you might be.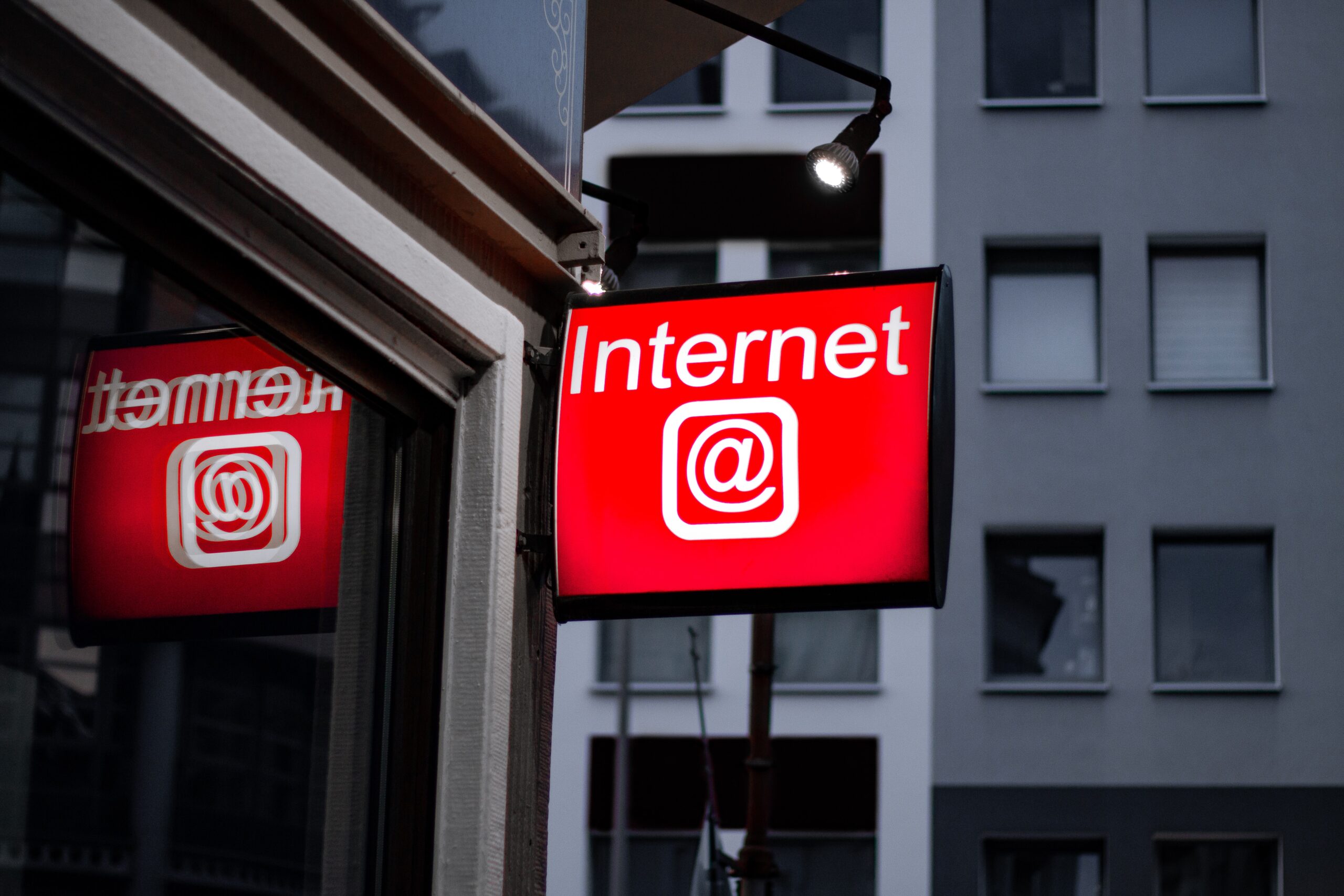 Mobile hotspots are an excellent choice if your job description involves you traveling from one location to another, as with this, you won't have to miss out on anything while in transit (1).
How do Mobile Hotspots Work? 
So how does a mobile hotspot work? Well, it works by "taking an LTE connection and converting it into a Wi-Fi signal that your laptop or smartphone can use."
Once it's done making the connection, you can input the already registered password and enjoy steady internet access.
Also, it's important to note that mobile hotspots require charging, and you should do so as soon as it's low on power. Ensure that you don't overcharge it so that you'll have it handy for the rest of your trip.
Mobile hotspots are pretty handy, as they aren't travel exclusive, meaning that you can use them as a home internet source if the need be. It's super easy to connect a mobile hotspot device with other internet based devices as all you need to do is go to settings, and the rest would come naturally.
"One of the finest features of this device is secure, and it is protected with WPA-2 encryption, making it just as secure as any home router." That means that you won't have to worry about any pesky hackers, hooligans, or even neighbors, as the only person(s) with access to your internet device is you or anyone you let in unilaterally.
Pros and Cons of Using your Smartphone as a Mobile Hotspot
Today, a smartphone can do a million things without even stressing; among such things are being used as a mobile hotspot. Here is a rundown:
Pros
1) You could become the Data Plug.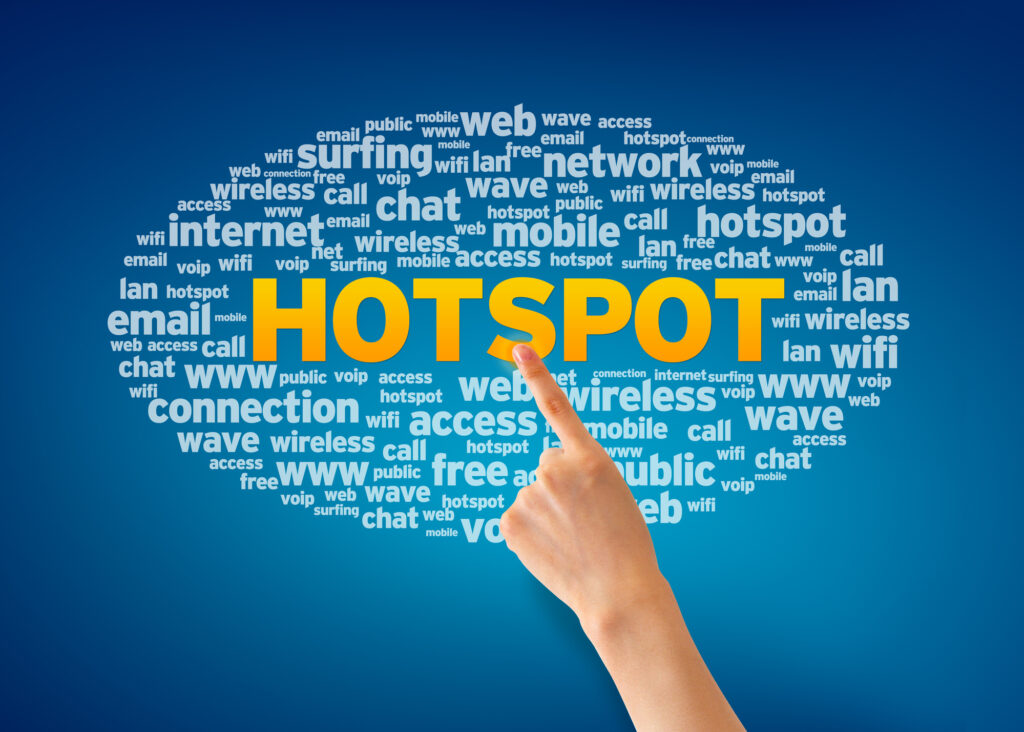 During a trip with friends, that they could either run out of data, or their network service providers simply aren't cutting it like they ought to.
There's no need to fret, as you can become their moving data provider, thanks to the mobile hotspot feature on your smartphone. It's pretty easy to do this, as all you need to do is load as much data as possible, and turn on your mobile hotspot.
Once this is done, all your friends can connect to your smartphone hotspot, with you giving them a password to work with, ensuring that no one asides from them have a clue of what's going on.
This could be either a prepaid hotspot or a free one, making it a terrific way to make some spare cash on a vacation or trip.
2) Flexibility and Cost Effectiveness
Using a smartphone as a mobile hotspot isn't just flexible; it's also straightforward to do and cost-effective. It's worthy to note that turning your smartphone into a Wi-Fi hotspot is "more economical when placed side by side with getting a MiFi device or purchasing a business internet plan to provide internet in your shop."
What's more, you'll be able to quickly calculate the amount of data being used, as all you need to do is go to the data consumption rate. Not just that, it's super easy to set up such a medium, as you won't need anyone to install it for you, maintain it for you, or show you how to service it when the need arises.
3) It's Perfect for Small Business Owners
There's nothing that a small business owner is looking for in getting a sophisticated Internet access plan, asides from the possibility of it being the nature of the said business.
As such, small business owners have readily embraced using their smartphones as mobile hotspot devices! What's more, it's a necessary prelude to follow before such a small business owner moves on to bigger things in the not-so-distant future.
Cons
1) The More It's Shared, the Slower It Gets
There's love in sharing, but that's till you can't download a basic Friday music single because your friends are connected to your smartphone mobile hotspot.
That's the painful reality, and it's one of the reasons why big-timers are pretty reluctant to switch on their mobile hotspot to let their friends tag along. Not just that, the simplest tasks on a smartphone could become drawn-out processes just because the smartphone owner is allowing two or more people to connect to his or her mobile hotspot.
2) Battery Draining Faster than Usual
Battery drain is a real thing, and there's nothing more frustrating than seeing your already drained battery get strained further simply because you're using it as a mobile hotspot. To remedy this, ensure that you're plugged anytime someone else's device is connected to the internet through your hotspot. Even that has its drawbacks.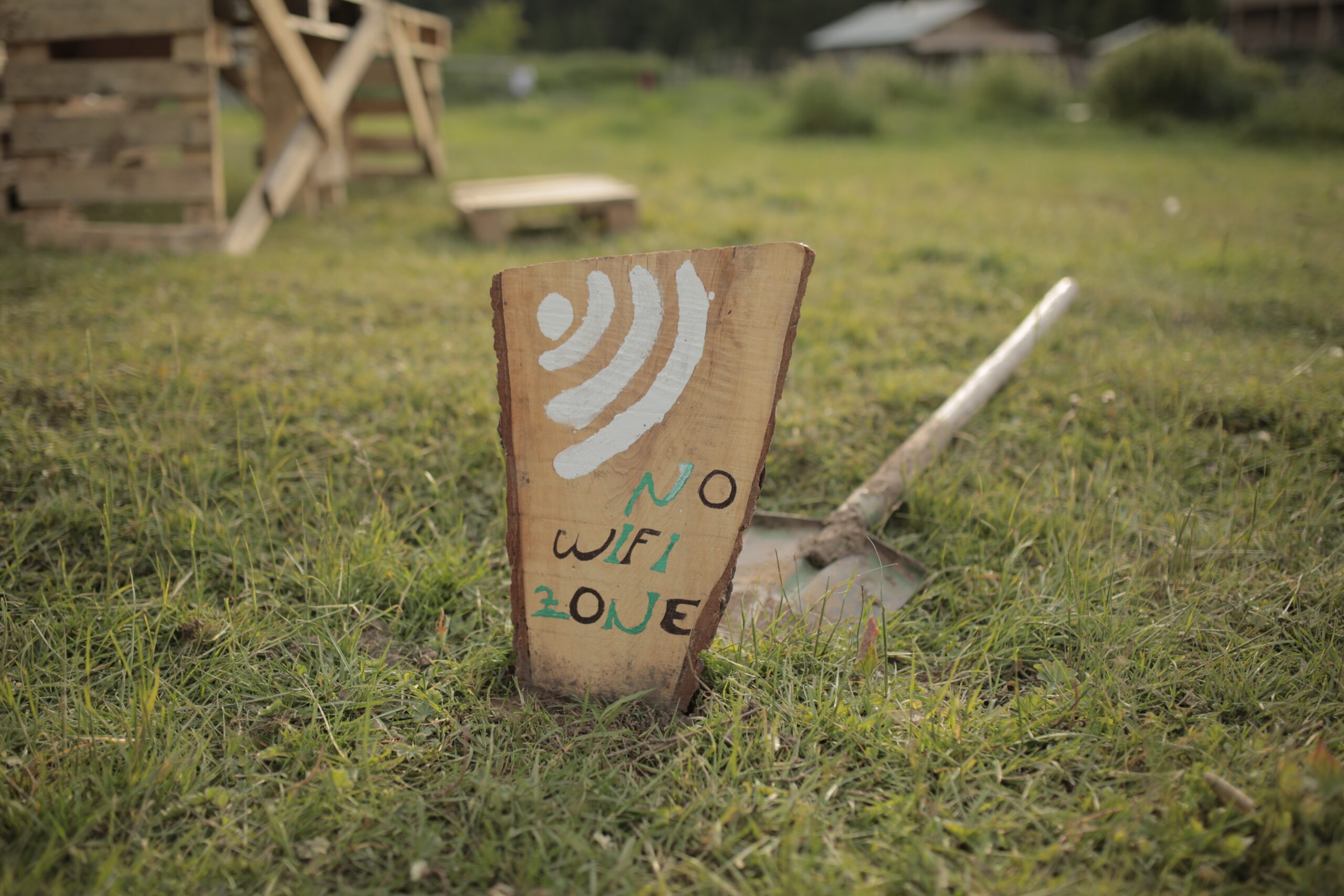 What's the difference between a Wi-Fi and a Mobile Hotspot?
We've seen a lot of people confuse the term Wi-Fi with mobile hotspots and vice versa. As such, we will briefly clarify the confusion to avoid a potentially embarrassing realization in the long run.
First and foremost, Wi-Fi is a "wireless communication technology that uses radio frequency waves to connect mobile devices to the internet and to allow communication between them without using actual cables." This medium is one of the quickest and easiest ways to connect to the internet.
Connecting to Wi-Fi is done when your "router receives the signal coming from outside the network like your ISP and transmits it back to your mobile devices such as mobile or laptop."
On the other hand, a mobile hotspot is simply a "physical location like a wireless access point that provides internet access to mobile devices typically using Wi-Fi." As such, a mobile hotspot is resident occasionally on Wi-Fi services to allow a group of people to connect to one network and surf the internet with relative ease.
Hotspots are accurate to the name and tag; they are physical locations for connecting to the internet and getting tasks done anywhere on the planet.
So what makes Wi-Fi different from a mobile hotspot. Both services are excellent for connecting users to the internet, with the difference being how they get it done.
A Big Security Gap in Wi-Fi Services vs A Personal HotSpot
What's more, Wi-Fi services are more accessible to hack than mobile hotspots, which are adequately secured by WPA2 encryption, and VPN Services, becoming more popular by the day.
Also, Wi-Fi services tend to have a broader range compared to mobile hotspot devices, as they can stretch to lengths of up to 32 meters while mobile hotspot signals come in at a respectable 33 ft. What's more, Wi-Fi has been around for longer, and Mobile Hotspots are one of their most famous users.
How to Pick the Right Mobile Hotspot?
There are so many mobile hotspots in circulation these days, and it only fits that we show you a few clues. So here they are.
What are your Needs?
Investing in a dedicated mobile hotspot device isn't something to be done with fun, as you'll likely be committing yourself for a while. As such, if you aren't a frequent internet user, then there's no need to make such an investment.
However, suppose your job description involves you using the internet more often than not. In that case, it'll be a masterstroke if you have a dedicated mobile hotspot device rather than use your smartphone for such a task.
Compare the Pros and Cons
Before you delve into the mobile hotspot device industry, it's vital to examine the pros, cons and draw up a scale of preference. That involves you checking out whether one service provider comes out the top where the others are lacking.
This is even more important considering that some mobile hotspot device providers offer excellent deals now and then, while others are as stingy as they come. You'll see more about this in the next tip.
Ask Friends
There's no harm in conducting a mini-survey among your mobile hotspot device using friends, as they are the ones that have "been there and done it." As such, these friends would be in a great position to advise you on the following steps to take so that you won't make the mistakes they made at the initial stages.
This is even more important these days, as there are a thousand and one similar hotspot providers. You could conduct the mini-survey and save yourself from many stories that touch.
Final Thoughts
There's a growing need for quick and steady internet access today, and that need has been satisfied mainly by services such as mobile hotspots.
Here, we've answered the question of "how do mobile hotspots work." We've shown you what it takes to select the perfect mobile hotspot, and we've given our opinion on using your smartphone as a mobile hotspot in itself.
We're pretty sure that you're in a more precise space regarding mobile hotspots, and we're optimistic that you'll be able to make an informed decision whenever the time is right. There's more to it than meets the eye, don't forget to weigh the pros side by side with the cons.