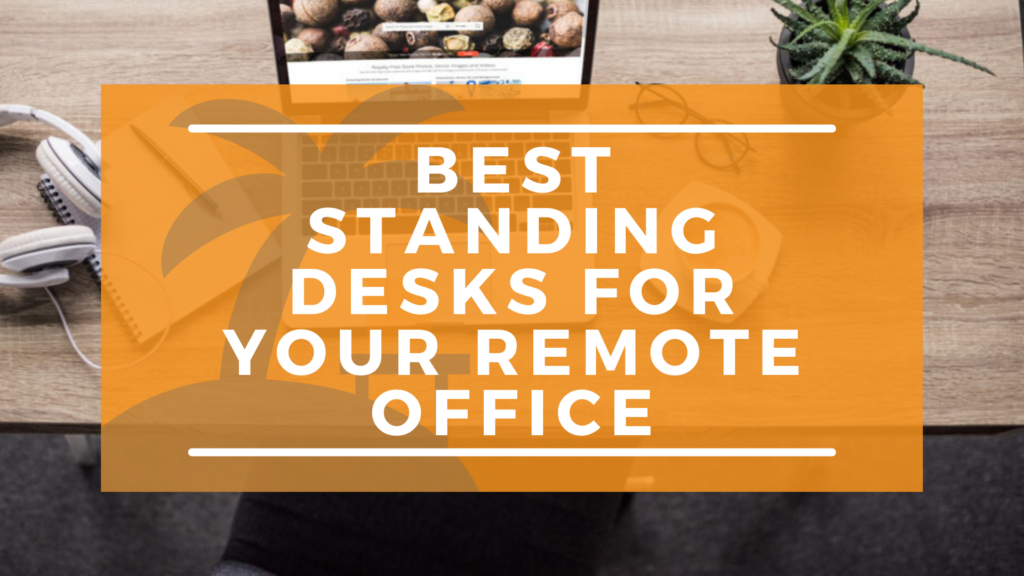 Business is changing, and evolution is entirely in operation, and that's why you don't need to be on-site to have an office; now, you can easily have that in the comfort of your apartment. Setting up a home office has never been more attractive (and necessary), as a lot of people are consigned to their safe place, no thanks to the coronavirus pandemic.
However, being in your rented apartment or your bachelor pad doesn't mean you can't get the job done. All you need is to make a couple of adjustments required, and you'll be well on your way to achieving sustainable results and enviable performances. One of these necessary adjustments you'll need to make is creating a home office, and we'll be delving into that in a bit.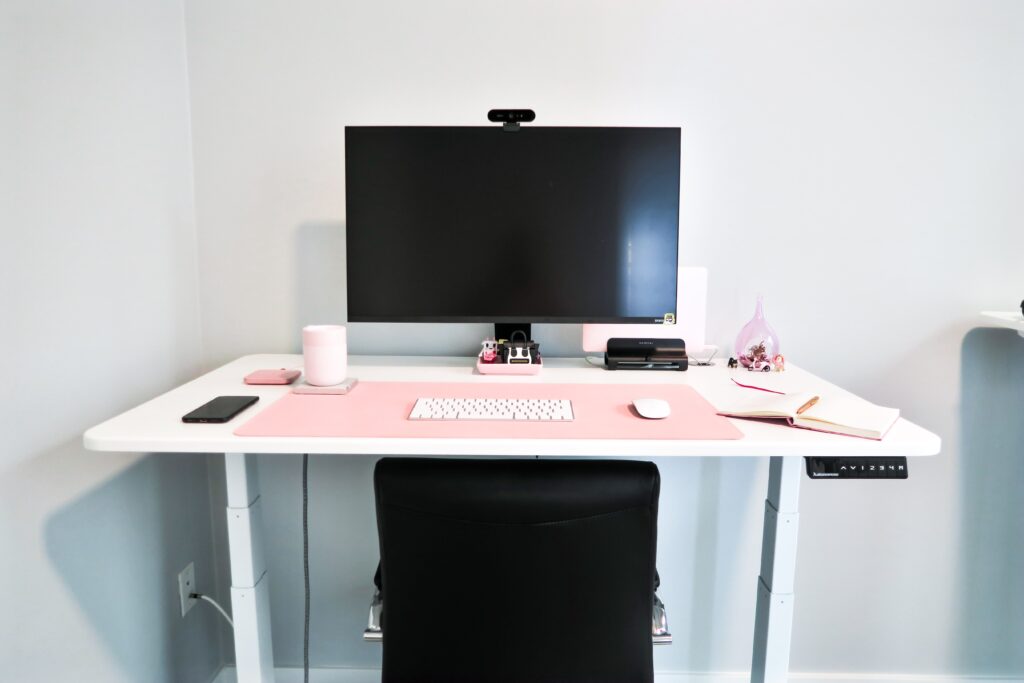 Here, we will be describing the benefits of having a standing desk and how ergonomic office spaces can have an impact on your workflow and health. Also, we will be reviewing some of the best standing desk options and the benefits of each of them. We'll be going in-depth, as we assume that you know little or nothing about what it takes to pick the perfect standing desk.
At the end of the discourse, we're pretty sure that you'll see the nitty-gritty and fundamental things it takes to choose a suitable standing desk. So without further ado, let's get to picking an essential tool for working remotely!
The Benefits
Standing desks are pretty different from standard office desks, and you only need to have used them for a couple of days to know how important it is. It goes a long way in improving a professional's productivity, ensuring that they don't settle for mediocre, and it helps a person go the extra mile in business mastery. There are numerous benefits that a worker stands to gain from utilizing this superb tool, and we'll be itemizing a couple. So here they are:
1) It May Lower Your Risk of Heart Disease
It's not a new thing to hear that standing is better for the heart and significantly lowers heart disease risk. Of course, there are numerous other safe health practices that you can do to ensure that you're pretty healthy, but only a few types of office equipment offer this.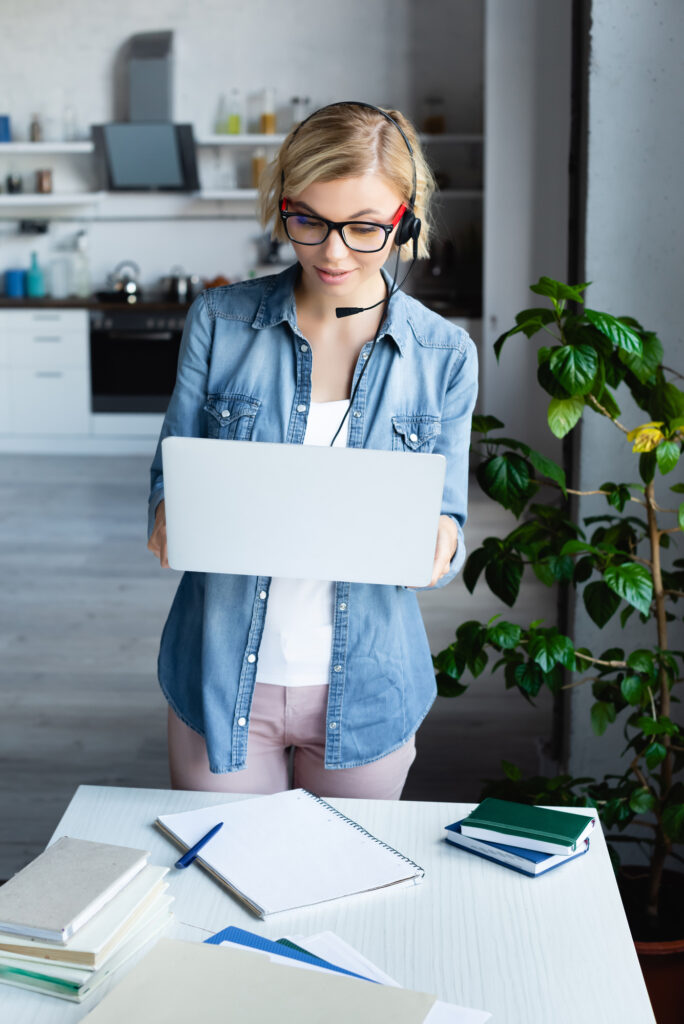 There's a particular statistic that might interest you, "a study found that bus conductors who stood all day had half the risk of heart disease-related deaths as their colleagues in the driver's seats." While you certainly aren't a bus conductor, it doesn't be wrong to conduct your business with a state of the art equipment at the standing desk.
2) It Can Help Reduce Back Pain
Back pains are the worst, and the most annoying part is that they seemingly come out of nowhere, and they could be pretty persistent. However, "it has been discovered that participants in a research have reported up to a 32% improvement in lower back pain after several weeks of using standing desks". Furthermore, it's not hard to understand that standing improves back stretches, while seating would make you recoil and might have detrimental repercussions in the long run.
3) It Will Boost Your Productivity
Have you ever heard of the saying that goes, "don't get too comfortable"? Yup, that saying pretty much applies in the debate between standing desks and orthodox desks. That might be because "standing each afternoon may take some getting used to, standing desks appear to have no significant impact on typical work tasks."
Plus, most office workers prefer to be on the move rather than in a fixed position, making a lot of sense come to think of it. So why purchase an average desk when you can go for something that has your health and productivity in mind?
What are the Best Standing Desks? 
There are several fantastic standing desks in the market today, and we will be reviewing five of the best. These standing desks have it all, and you'll be getting value for money. So here is the pick of the bunch.
1) VIVO Electric Height Adjustable Standing Desk
As a company, VIVO strongly believes that movement can and will increase productivity. So they took the steps to create this beauty you see right here! Their goal is always to make desks that will work for your environment without breaking the bank.
The Electric Height Adjustable Standing Desk stands anywhere from 30 inches to 50 inches tall, depending on your needs. It also has a comfortable surface of 60 inches wide by 24 inches long. This is more than enough space for you to drop a monitor or two alongside your personal belongings to make your office feel more like your own.
Check Price
VIVO doesn't make a one-and-done of this model; you can order it in a variety of colors depending on the mood you want to create for your home office. Not only that, it also comes in two sizes for those who have a smaller space to work in.
At Wandering Office, we like the wide desks the best, but we know some people like to have a tight station that doesn't have the potential to become cluttered. That's the kind of crowd VIVO is covering! No Matter what you're looking for, size or color combination, VIVO has a standing desk that will change the way you work from home!
2) FEZIBO Electric Height Adjustable Standing Desk
While many standing desk brands are just coming up, FEZIBO has been around for quite a while, and the FEZIBO Electric Height Adjustable Standing Desk is just another one of its superb creations. A standing desk with an adjustable board, a 48 x 24 Inches Splice Board, a neutral frame, and many more features.
Check Price
This standing desk is a keeper, thanks to its numerous easy to grasp features. There are the four preset buttons which you could use to customize your desired heights from 28.36 inches to 46.06 inch. Then we got the ease of assembly, as "the tabletop comes packaged in 2 sections for assembly", making for premium access.
Last but surely not the least is the better working experience it promotes, as you'll "reduce the risk of back pain, diabetes, heart problems, obesity, and other physical problems.
3) SHW 55-Inch Large Electric Height Adjustable Computer Desk
A significant proposition and one of the bulkiest on our list, but that doesn't mean that the SHW 55-Inch Large Electric Height Adjustable Computer Desk doesn't deserve all the plaudits been getting. This standing desk is a fine prospect, and that's thanks to a few key features that tip the scales in its favor.
Check Price
There's the digital display handset with four preset memory options that make for great and easy adjustment. Then there's the easy-to-understand user manual and the wealth of videos provided to ensure that a buyer understands how to use the majestic desk.
Last but surely not the least is the value for money it assures, as it's almost criminal to see a standing desk as versatile it going for that price. Now people can purchase a masterpiece of a standing desk without necessarily breaking the bank.
4) VIVO Tabletop Desk Converter
For standing desk enthusiasts looking for something versatile and not too overstated, the VIVO Tabletop Desk Converter is the one for you. This exciting option has numerous intricate features that make it one of our favorites on the market. Such features include but aren't limited to the ease of assembly, as the VIVO Tabletop Desk Converter takes just a little time and energy to couple from scratch.
Check Price
Then there's easy on the eyes look that the product assures, as the VIVO Tabletop Desk Converter is one of the finest desks out there. Last but surely not the least is the availability in different colors, as you would spoil a person purchasing the VIVO Tabletop Desk Converter for choice!
5) FEZIBO L-Shaped Electric Standing Desk
You might be forgiven for thinking that we are huge fans of the FEZIBO brand, but there was undoubtedly going to be no way that we would have kept the FEZIBO L-Shaped Electric Standing Desk off such an illustrious list. This standout product from the FEZIBO factory can do many things, with its main features being the following.
Check Price
First off is the elegant workspace, as this superb apparatus has a large work surface measuring 24 inches by 55 inches to provide ample room for work and other activities. Then there's the value for money that this equipment assures, as only a few standing desks offer what the FEZIBO L-Shaped Electric Standing Desk provides, and most of them cost more than it.
Then there's the durability, sturdiness, ease of use, and the absence of dangerous parts, all of which are worthy reasons to patronize FEZIBO and all its environs.
Final Thoughts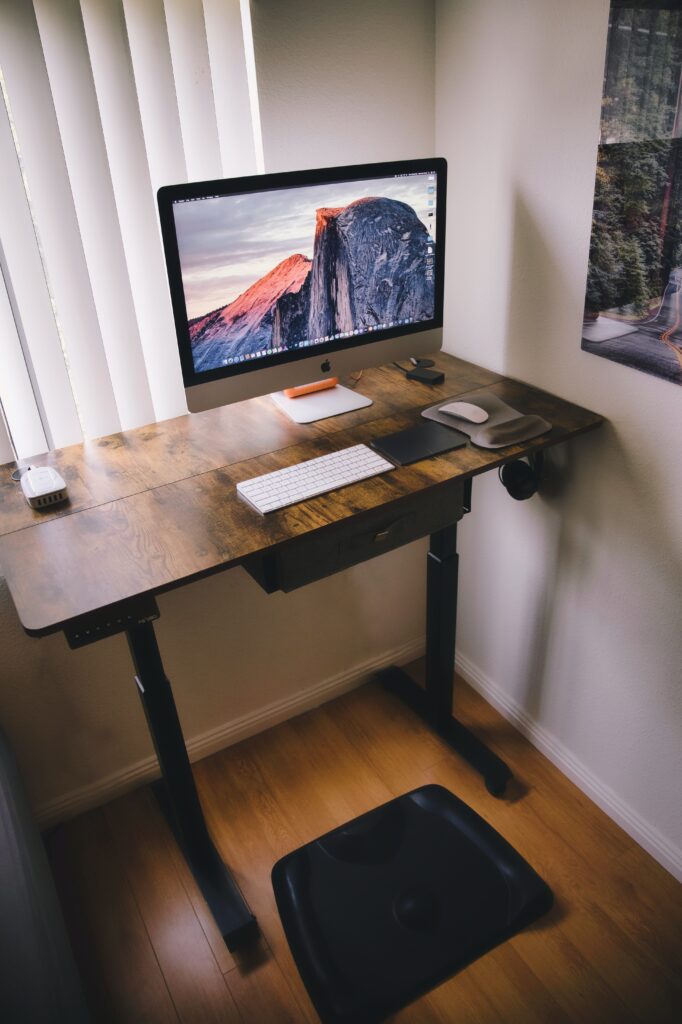 Standing desks are way better than regular office desks, and if you didn't know that before, at least now you know. They are some of technology's most significant inventions to office workers, and more sophisticated types are being invented every day. The five standing desks that we reviewed in the piece are amongst the best.
Remote work has never been more compelling, and technology has never been so generous. Now there's a way that you can get a whole lot of work done in the comfort of your home. So the next time you're setting up a home office, don't forget to purchase a standing desk, they offer so much, and you'll be getting such remarkable value for money; your improved output is all you need to notice!