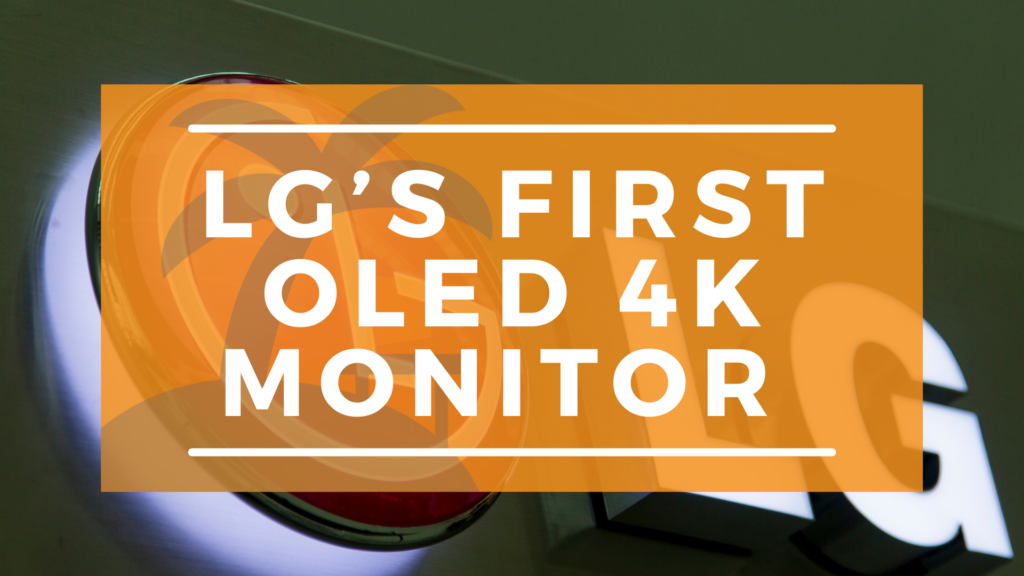 LG announced their first OLED 4k monitor, the UltraFine OLED Pro 32EP950, in January during the CES (Consumer Electronics Show) 2021.  LG received a lot of hype for this as they premiered the world's very first 32" OLED computer monitor. The monitor packs some hefty specs including a 1,000,000:1 contrast ratio, 3840 x 2160 4k UHD resolution, and multiple connectivity options for different options.
The LG 32EP950 monitor covers a wide color gamut including 99% DCI-P3 and 99% Adobe as well as defined color modes for working with BT.709, DCI-P3, and BT.2100. So, as you can imagine, this monitor was targeted specifically for professional use such as video production, critical colorwork, and movie editing. However, when it finally hit the market, they found that creative work wasn't the only thing benefitting from these high quality monitors. Many everyday professionals chose to invest in the monitor as well for an overall better quality display.
We have a feeling you are going to love it too. But before we dive into it, we want you to get to know the company you're buying from.
LG Electronics: A Little About Their History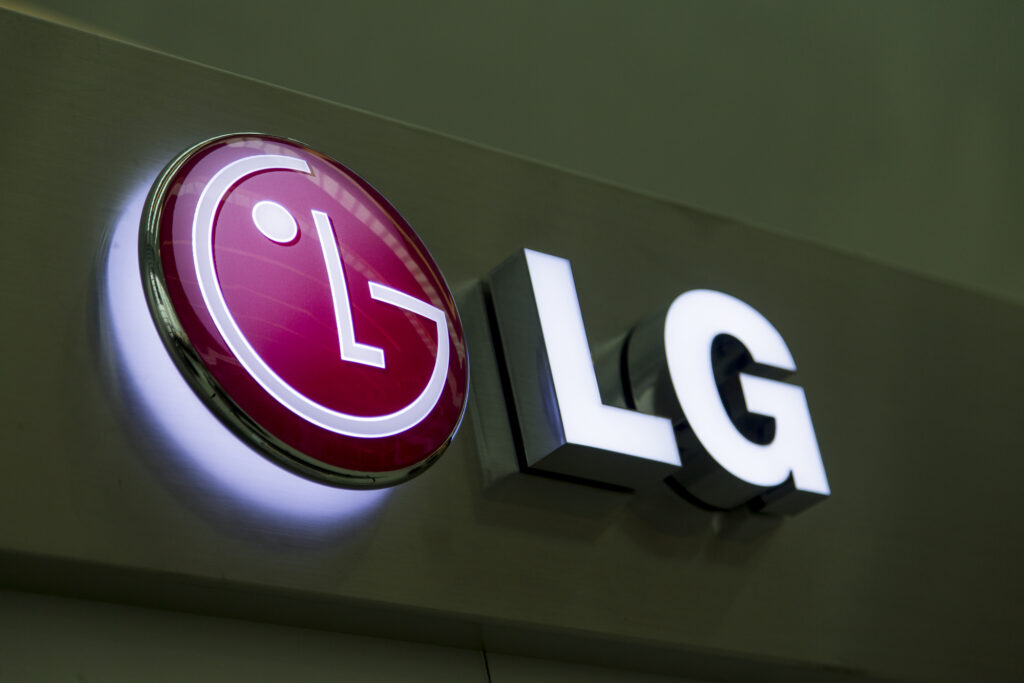 LG Electronics is a South Korean multinational electronics company headquartered in Yeouido-dong, Seoul, South Korea. They were originally founded in 1958 and have been manufacturing many electronic devices over the years.
Their products are ranging from household products to mobile devices, and even the world's first 60" plasma screen TV in 1998. LG has always been a brand built on understanding market needs and delivering a product beyond the expectation of the users.
By 2005 LG was a Top 100 global brand and by the next year, LG had increased its brand growth by an astonishing 14%. Today, they are the world's largest plasma panel manufacturer and make some of the cleanest display monitors and TVs on the market. They continue to stay one step ahead of their competitors and the LG 32EP950 is a great example of that.
Design and Connectivity
One thing we can all agree on is that the LG 32EP950 absolutely belongs to the UltraFine lineup. It has a very simple, minimal aesthetic to it giving it a sleek, businesslike appeal. The monitor isn't bezel-free, but it does have extremely thin borders around the edges so that it does not impact the large display.
This model is a much sleeker and slimmer design compared to other LG models, especially when viewing from the side. It does have a fairly large stand, however, so be prepared to make some extra desk space for this one. This stand does tilt, pivot, and can raise and lower, so it can be positioned as either the main monitor or a secondary one.
It doesn't have too much when it comes to connectivity, but it does include all of the basics that the modern user would need. It includes one HDMI 2.0 port, two DisplayPort 1.4 slots, a 90-watt USB-C for any modern laptop, a trio of USB 3.0 ports, and of course a headphone jack.
Display and Performance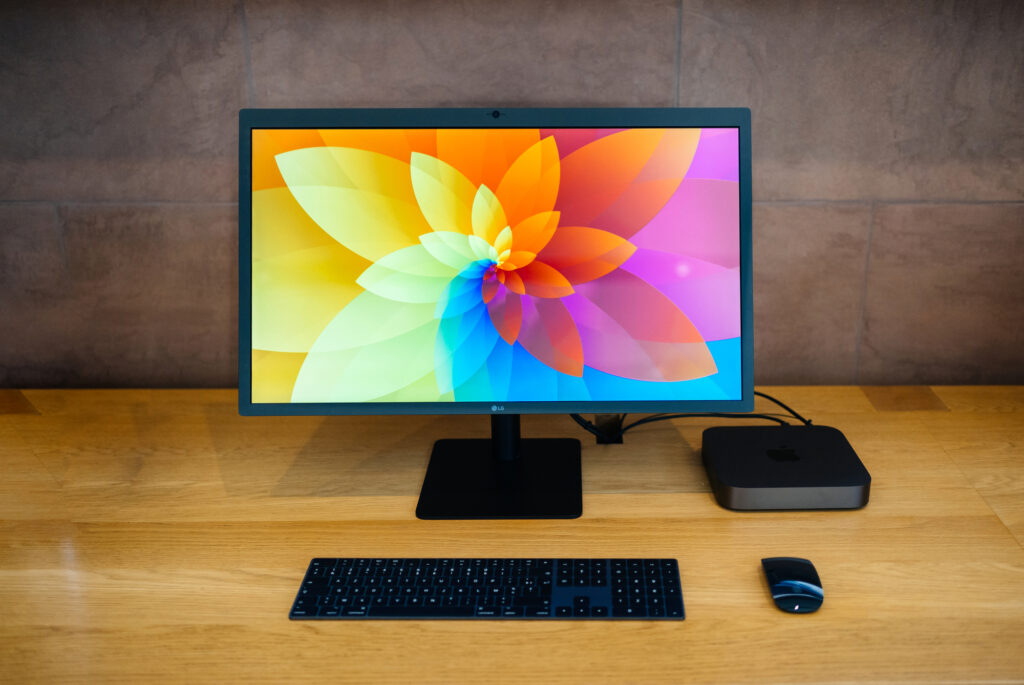 You've probably heard that the display and performance are out of this world on the new LG 32EP950 – and we are here to tell you that is absolutely true. The 32" OLED panel monitor packs a 3840 x 2160p resolution and a 60hz refresh rate. Did we mention the 1ms response time? So, this monitor is quick and really smooth about its display. Especially if you are a video editor or movie producer, this monitor is highly beneficial.
One thing we especially loved about this monitor is the VESA DisplayHDR 400 True Black specification. This isn't quite the same as the regular HDR400 specification. Technically, the brightness is still the same, but OLED monitors require a black depth no greater than 0.0005 nits. That is impossible for other panel types to achieve, so OLED monitors are the only ones to receive this certification.
One last thing we would like to mention on the display is the incredible color and image. The 4k always looks sharper on a 32" screen, and really creates an immersive experience when paired with OLED. On top of that, the colors are absolutely stunning. This monitor can render more than 100% sRGB, 99.5% DCI-P3, and 98.4% Adobe RGB for an impressive color. The LG 32EP950 also comes with fantastic pre-calibration settings and is ready to use for critical colorwork.
Specs and Dimensions
Screen size: 32"
Resolution: 3840x2160p @ 4k UHD
Display Type: OLED
Refresh Rate: 60hz
Response time: 1ms
Contrast Ratio: 1,000,000:1
Built in Speakers: No
Dimensions: 28.6" x 24.3" 9.4"
Weight: 12.1lbs


Final Thoughts
The LG 32EP950 is an absolutely stunning monitor, even just for everyday use as well as creative or design work. We were very impressed with the vivid and strong colors, the smooth picture, and the deep blacks. It did seem to make quite a big difference when actually using the monitor. We have listed out some pros and cons below:
Pros:
Great presets and color accuracy right off the bat – there isn't too much tinkering you need to do unless you need something more specific.
A noticeable difference in contrasts and true blacks
Slim, sleek design for a professional aesthetic
Excellent panel uniformity
Cons:
Much more expensive option
Very hard to find as there is limited availability
Risk burn-in if you aren't careful
The two biggest issues that consumers have at the moment with the LG 32EP950 are the high price and limited availability. If you are lucky enough to find one, be prepared to spend upwards of $1,500, and wait for a least a month for shipping. If you're especially eager to get this new tech right away, you might have some luck looking at smaller OLED Monitor Brand like AORUS. If you are able to get your hands on it and have the patience, it is absolutely worth the investment to upgrade.