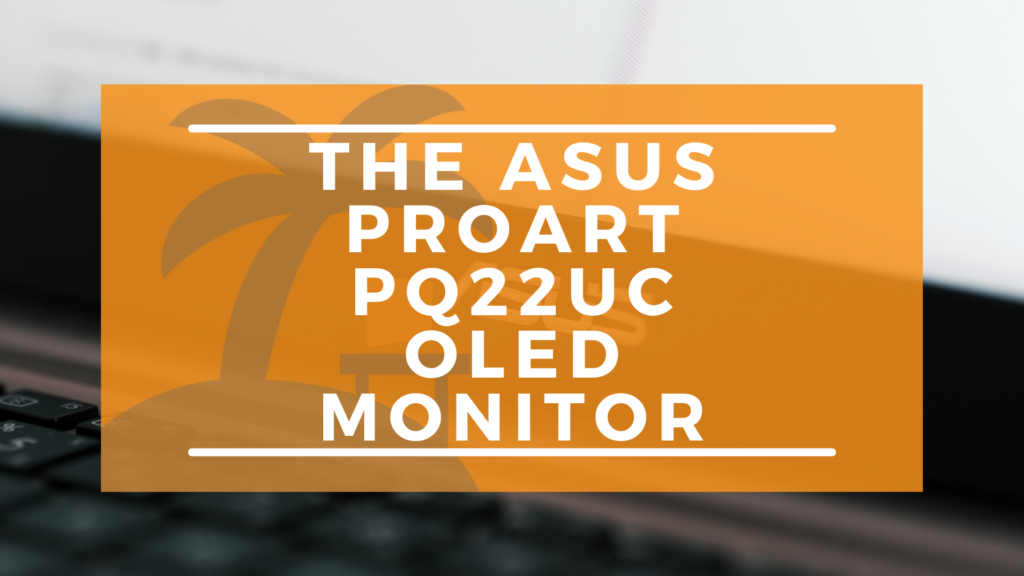 Of course, it wouldn't be a race for the first OLED computer monitor without ASUS throwing their hat in the ring. ASUS has and remains a dominating brand in computer technology. Not only have they delivered quality products time and time again, but they continue to keep their prices as affordable as possible for their consumers.
But, aside from their budget-friendly products is their high quality and advanced technology that adapts quickly to the changing times. The ASUS ProArt PQ22UC OLED monitor is a great example of this. With only a handful of brands putting OLED monitors on the market and a very limited amount when they actually do, ASUS was quick to put out the first ever 21.6" OLED monitor.
This impressive OLED panel with pure RGB stripes produces a gorgeous saturation and accurate color reproduction. With 99% DCI-P3 color gamut, this nifty OLED monitor is great for video editing, photography, movie production, and anything requiring true-to-life colors for everyday work.
But before we dive too deep into this brilliant, new OLED monitor, we want you to get to know the brand you're buying from first.
About ASUS Computers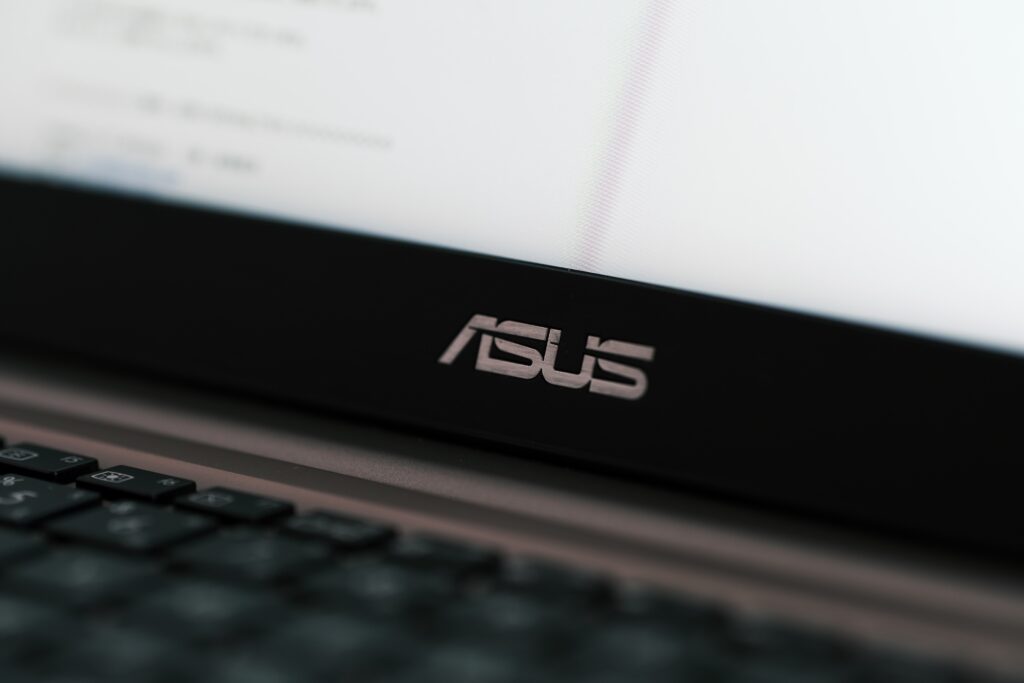 ASUS is a Taiwanese, multinational computer and technology company headquartered in Beitou District, Taipei, Taiwan. ASUS pretty much produces any type of electronic you can think of from mobile devices, computers, desktops, laptops, portable monitors, projectors, any type of computer parts, graphic cards, workstations, and so much more.
They've appeared in BusinessWeek's "infoTech 100" and even ranked first place in "Asia's Top 10 IT Companies". In fact, ASUS has been globally recognized as the 5th largest PC vendor in the world. Delivering quality products is the only thing they know how to do, and buying from ASUS is really an investment in that long-standing reputation.
Design and Connectivity
Now let's get to the good stuff, the ASUS ProArt PQ22UC OLED Monitor. First, we want to start with the aesthetics, as they are extremely sharp. This 21.6" monitor was much thinner and lighter than you would expect from a monitor that size. From a side view, the monitor is only 3" wide – and this does include their ultra-slim stand. So right off the bat, we knew this wasn't going to take up a lot of desk space.
The next thing we noticed was overall how light it was. The whole monitor only weighs 0.31lbs, so hardly anything. It was really easy to pick up, carry around, and rearrange on the desk. If you needed to make this portable or travel with it for any reason, it would be extremely easy to do so with the right carrying case of course.
Overall, the design was really slick, matte grey color. Nothing too out of the ordinary from other ASUS monitors, just a clean look as they always do. It's worth mentioning that the stand is a detachable stand and foldable smart sleeve to protect the screen. Lastly, this monitor comes with all standard connectivity ports to connect to any monitor, camera, mobile device, or gaming console.
Check Price
Display and Performance
To be honest with you, after seeing the difference between an OLED and an LED monitor, it's hard to have any negative feedback about OLED monitors in general. The ASUS ProArt PQ22UC is no different for us. The colors were absolutely stunning, the motion looked like a picture, overall this really did feel "true-to-life" as they describe.
The ASUS ProArt PQ22UC has a true 10-bit color depth which was really nice, and a 1,000,000:1 contrast ratio – so you can imagine how vivid the colors were but also how sharp the blacks and overall contrasts were as well. It also has a 0.1ms response time which ensures the fastest possible image playback performance, so great for video or movie editing especially.
Spec and Dimensions
Screen Size: 21.6"
Resolution: 3840×2160
Display Type: OLED 4k
Refresh Rate: 61hz
Response Time: 0.1ms
Contrast Ration: 1,000,000:1
Dimensions: 20.11 x 12.36 x 0.33 inches
Weight: 0.31lbs

Final Thoughts
The ASUS ProArt PQ22UC OLED Monitor is a great monitor to consider if you need a portable, smaller, or slimmer OLED computer monitor option. They are one of the easiest OLED Monitors to obtain right now, although they still are not always readily available. If you are able to get your hands on one, they are absolutely worth the extra money, especially if your computer use requires specific color technology.
Pros:
Gorgeous colors and vivid contrasts, overall very true to life colors.
Medium screen size doesn't take up much desk space and creates a portable option.
Extremely lightweight to carry and very thin.
Comes with a protective screen cover that can be folded into a stand.
Cons:
Very expensive option.
Can be hard to find available, although easier than other brands.
Overall, we were very impressed with ASUS's OLED monitor. We felt that for what you were paying, you were getting well more than your money's worth. The technology is highly advanced, has great color performance, and overall is well worth the upgrade. While other companies like Dell are also making amazing OLED monitors, we feel like this is definitely a monitor worth considering.