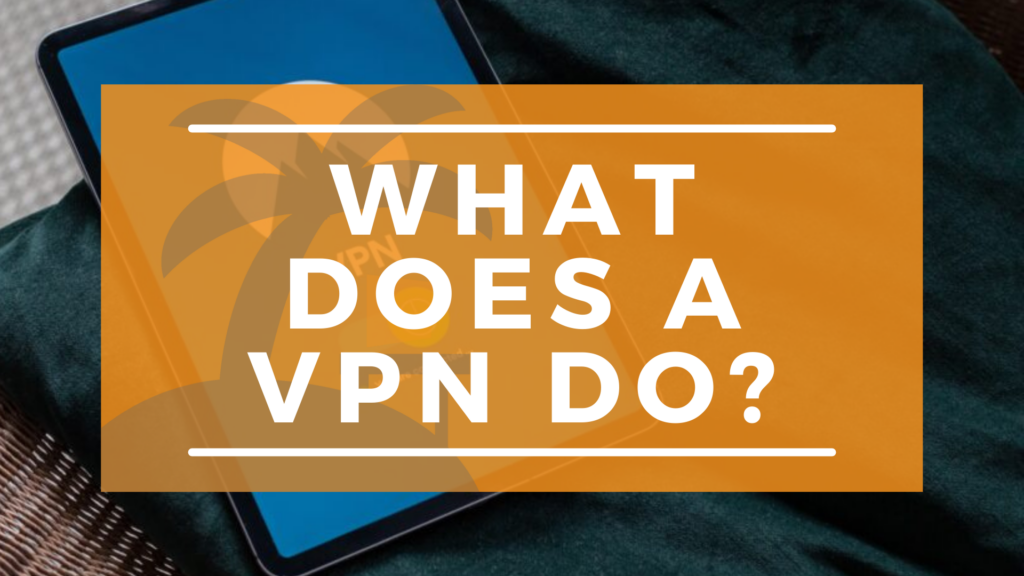 The internet is the driving force behind some of the most important things being done on the planet, and it's only getting bigger. The worldwide web gas truly made the world a big village, as people from the different axis of the globe can connect with remarkable ease and speed. It wasn't always this way, and we have to say a big thank you to technology for taking us this far.
One of technology's greatest gifts to us is the Virtual Private Network, which has made browsing, streaming, connecting, and so much more relatively simple. It has also given internet users a measure of security that wasn't present in the past, and it had broken some barriers that have long been proven to be problematic. And yes, VPNs actually do work.
Here, we will be telling you all about the fantastic invention that is Virtual Private Network; we will also be giving you a long list of why a lot of people want working VPNs to boost their internet usage. Again, we will be stringing off a list of cool stuff that you can get done with a Virtual Private Network, things that are otherwise impossible or remarkably difficult without it.
Furthermore, we will show you some of the finest and most useful Virtual Private Network Services that have gotten a reputation for being awesome and feature stacked. So without further ado, let's get to check out what exactly VPNs do!
Why would you want a VPN?
There are a couple of reasons why an individual would want a Virtual Private Network, a couple of them being more urgent than the others, while the rest are for sustainable excellence at their places of work. Here is a mixture of both things that make a VPN a necessity rather than a luxury.
1) Dumping the public WiFi
Public WiFi might have many memories that you can't wipe away, and it might be way cheaper than using a mobile connection. However, it's high time that you ditch it for something more sophisticated. Enter the VPN, technology's answer to the super slow network that a public WiFi offers.
A Virtual Private Network helps a user access a plethora of fast, accurate, and versatile internet routers worldwide, and you can say goodbye to the WiFi from across the street. All you need to do is pay a token to a tech company offering the service, and you're good to go.
2) Security
A public WiFi might have its pros, but the cons sure outnumber the few pros. One of the scams is that there are no security features present, and any basic hacker can know what you've been browsing on or sharing via the local WiFi spot.
This is different when you're using VPNs, as they are finely equipped with encrypting devices that would make what you share between you and your buddies private. That way, you won't have to worry about any busybody or miscreant trying to dig up information that he or she didn't place there.
3) Access to Select Websites
The internet might be a global village, but unfortunately, some of the villages keep their doors locked at all times. As such, it is next to impossible to access a couple of websites if you aren't a resident of some particular countries. Well, that was before VPNs got sophisticated, as now a VPN can easily bypass such firewalls and seemingly tyrannical practices.
All you need to do is flick up a switch on your VPN application and choose the foreign server you want to connect to. Once you've done this, now you can conveniently download, stream, and research on any website of your choice.
What are some VPN Services?
Thanks to the improvement in technology in the past decade, VPN enthusiasts are now spoilt for choice regarding the service they choose to use. There are now hundreds of TCP and UDP Virtual Private Network Services on the internet, each having its benefits, while a bunch is significantly better than the rest.
Here are three of the finest known to man. We hope they'll be pretty valuable for your streaming, surfing, and bypassing of pesky websites and the likes.
This Virtual Private Network Service is one of the best in the industry thanks to its speed, consistency, and customer-friendly policies. Nord VPN ticks most of the VPN boxes, and it's not out of the ordinary to see new features now and then. It has 5,500+ servers, making it one of the fastest on the internet, and this means that users would be spoilt for choice.
Then there's the 30-day Money-back Guarantee, meaning that a subscriber can cancel his package at any point during the first month of use, with minimum fuss. Also, there's the multi-device support feature, meaning that all your devices can easily log in and out of the NordVPN service without needing any intermission of some sort.
The VyprVPN Service is well known for its speed and fluidity, making it a go-to option for a VPN enthusiast with his main work embedded in speed and fluidity. It has a modest number of servers compared to some other more illustrious VPN services, as it comes in at a respectable 700+ servers.
Another cool feature of VyprVPN is end-to-end, making it triple efficient for privacy and similar services. VyprVPN also offers a remarkable 200,000 IP addresses, is available in 70 locations, and relies on the ever-reliable AES 256-bit encryption.
One of the main reasons people invest a significant amount of time and money into setting up Virtual Private Networks is the desire to maintain anonymity. Mullvad assures that. The self-proclaimed most anonymous VPN Service on the internet sure lives up to the tag.
It has a wealth of features, such as its user-friendly interface, which makes even the most significant internet novice feel pretty comfortable. Then there's the WireGuard support, which provides more anonymity than most VPN services. That's not all, as Mullvad is privacy-focused, works on temporary memory, and there's are no affiliates or resellers plaguing the site.
Final Thoughts
What does a VPN do? Does it seem that the question should be what can't VPNs do? Virtual Private Networks are the present and the future, as they break boundaries that seemed impossible a couple of years ago.
Now you can shop online from afar, avoid ISP tracking, access a home network, download stuff anonymously, utilize a campus connection, and perform a whole plethora of tasks from the comfort of your home workstation. All that's left for you is to install the best of the lot; it's that simple!