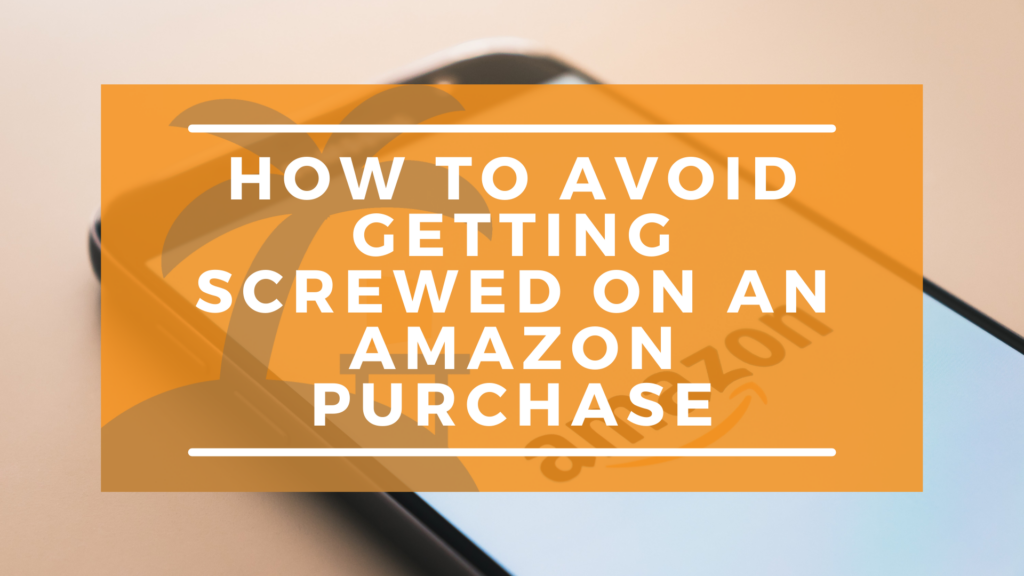 I doubt there is a person living in the U.S. that hasn't heard of Amazon. I would venture to guess that most of the developed world has heard of Amazon. Their rate of growth, especially in the last couple of years, is astounding.
The New York Times just reported that Amazon has become the world's largest retail seller outside China. Now bigger than the previous retailer, Walmart. Amazon buyers spent more than $610 billion on the online giant's site over the 12 months ending in June based on financial research firm FactSet's compilations. And there's no sign of it slowing down anytime soon.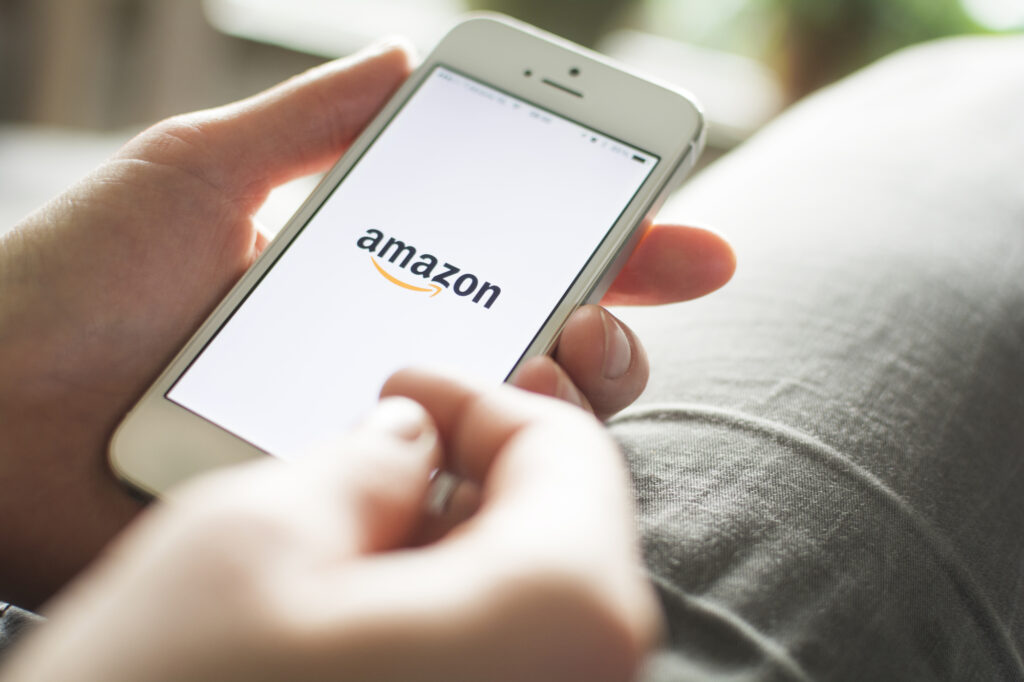 Most of you reading this article have likely purchased something (or a LOT of things!) on Amazon.com. While they have put a lot of effort into making it simple, there are some potential pitfalls in buying from Amazon. Particularly with 3rd party resellers.
Can You Get Scammed Buying On Amazon?
Yes, it is possible to get scammed on Amazon if you don't know what red flags to look for. Not everyone realizes that Amazon has a very large, and growing, network of sellers that list products on the Amazon.com website. Based on our experience, Amazon only does some minimal vetting of sellers. It's pretty common to pull up just about any product on the Amazon website and see multiple offers for that product. This includes new and used from a variety of sellers including Amazon themselves.
It has become increasingly important to pay attention to who you are purchasing from, realizing that not every product is sold and shipped by Amazon. At Wandering Office, its our goal to show you how to stay safe when making Amazon purchase. We'll cover more below on how to spot these 3rd party sellers, do a little due diligence, and help protect yourself.
Is It Safe To Order From A Third-Party On Amazon?
Essentially yes, third-party sellers can be safe to buy from as long as they are coming from Amazon itself. Third-party Amazon sellers come in all shapes and sizes. Some use Amazon for fulfillment (FBA or Fulfillment By Amazon), which means they send their products to Amazon's warehouses to then be shipped out to buyers. Others choose to fulfill their own product orders. In general, Prime delivery is only available when a product is shipping from Amazon's warehouses.
Sellers, including ones from other countries, can post products for sale. This poses some interesting challenges when it comes to electronics and software licensed for other countries, as well as shipping times and general post-sales support if it's needed.
So how do you protect yourself and increase your chances of a successful buying experience?
How Do I Know If I'm Being Scammed On Amazon?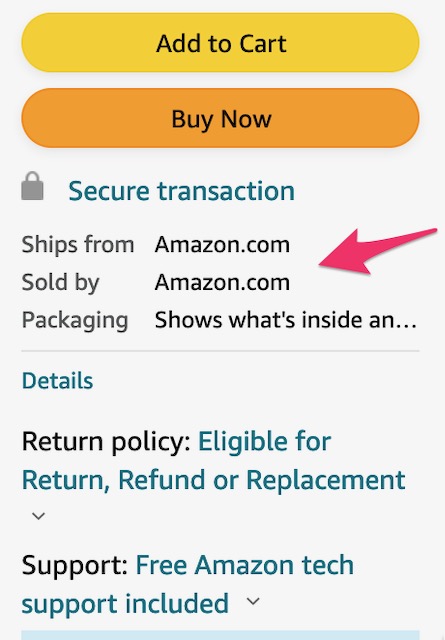 1. Check where your item ships from
In the screen shot below, you can see whether the product is being shipped by Amazon or the seller.
If it's anything other than Amazon, pay attention to shipping times and if there is any indication of it shipping from China. Typically something shipping from China, for instance, will take weeks or possibly even months to arrive. Better to buy something that ships from Amazon whenever possible. Even if the price is a few dollars higher.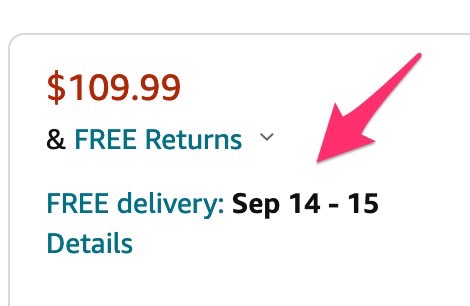 2. Pay attention to delivery dates
Numerous times I have ordered products, only to find that after I checked out, the product was back ordered, or would take weeks or months to arrive. A simple check of when it's expected to arrive will safeguard you from disappointment in shipping times.
This image shows you where to see delivery dates. One note: I have noticed that quite often products that are out of stock and sold by Amazon arrive sooner than they originally anticipate. This doesn't ALWAYS happen, but is more often than not the case in my experience.
3. Check the seller rating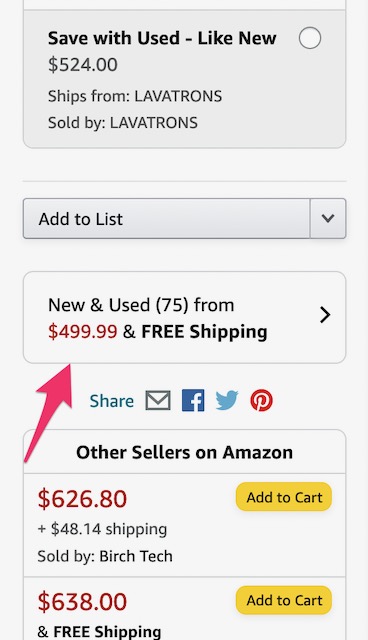 Most people pay attention to the product ratings. That's pretty much a given. However not many check the seller rating. This simple check can be the difference between frustration and a smooth purchase.
For anything sold by any seller except Amazon, such as laptops, portable monitors, and travel technology, check the rating of the seller before you make a purchase. I like to see ratings of at least 80% or better with at least 10 or more transactions. Ideally above 90% with at least 100 or more transactions.
Here's how you check the rating. First, click on the "New & Used From…" button shown here:
Then you can see all of the offers for that particular product, prices, and seller ratings. Here's an example:

I regularly spend a few extra dollars to either buy from Amazon, or buy from a seller that has a better rating. It's a small price to pay to buy from a more reputable seller.
4. Avoid buying technology and software/licenses from unrepeatable sellers
This is a little trickier, but something I have learned over the years. There are a LOT of sellers that will buy products from other countries, then resell them in the U.S. market. Oftentimes this is not a big deal. However there are quite a few situations where this can impact you.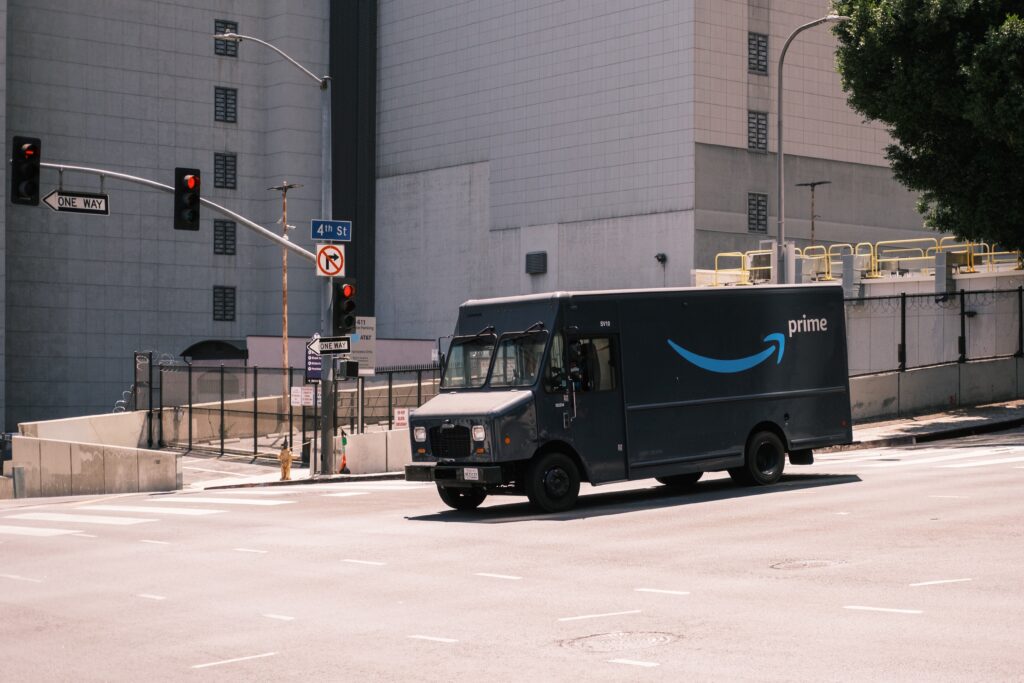 For instance, buying Microsoft Windows 10 from another country can impact your computer experience. Buying technology such as firewalls, printers, scanners, etc that are made for another country, but sold in the U.S. can leave you without warranty support.
For simple things like phone cases, chargers, etc, it's typically not a big deal. It can be frustrating and costly, though, if you run into a situation where the manufacturer refuses support due to you having purchased a gray market product.
The simple solution is to purchase these items from Amazon directly and not from a seller. In general, if pricing seems too good to be true, it typically is. A software license that typically costs $250, but is listed for $75, for instance, should be all sorts of red flags. It most likely has an issue such as being pirated.
Final Thoughts
Those are some simple things to help keep you on track for a successful Amazon buying experience. Keep in mind that Amazon support is typically pretty spectacular. If you have an issue, it's always a good idea to jump on a chat session with support, or request a call. Give them a chance to make right something that hasn't gone right.