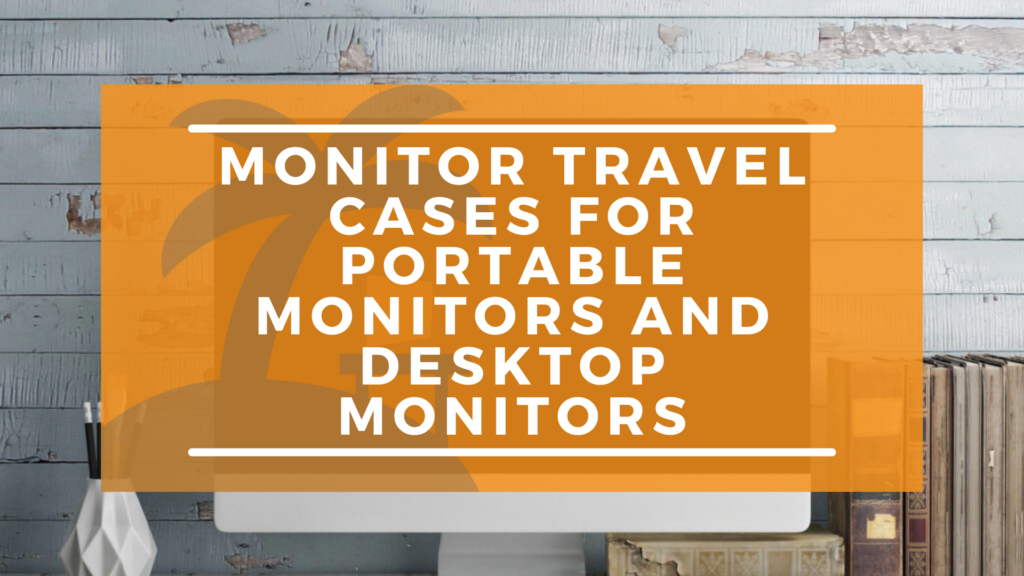 Human beings love to travel, and it's not a surprise that people are super eager to move from a location to another, following the past year. Such traveling enthusiasts have their priorities in check, and as such, they don't neglect their primary assignments. That's why they have developed a habit of carting their essential gadgets with them while on a journey.
Some of these gadgets might look bulky at first, but that's simply because you've not gotten the right backpack or case for it. That's the bone of contention when moving electrical appliances from a place to another. That's why we will be taking you through the motions on how to select a befitting case for your treasured monitor.
First off, we will explain why travel cases for your monitor are a good idea, the things it helps secure, and how useful they can be for other stuff. Furthermore, we will review some of the best monitor cases out there, a couple of cases that give a monitor owner peace of mind while traveling.
Everyone should own a good travel case for himself or herself, and at the end of the day, you'll have a clear understanding of what to look for when purchasing a travel case. So without further ado, let's get to picking and choosing!
Why Travel Cases for your Monitor is a Good Idea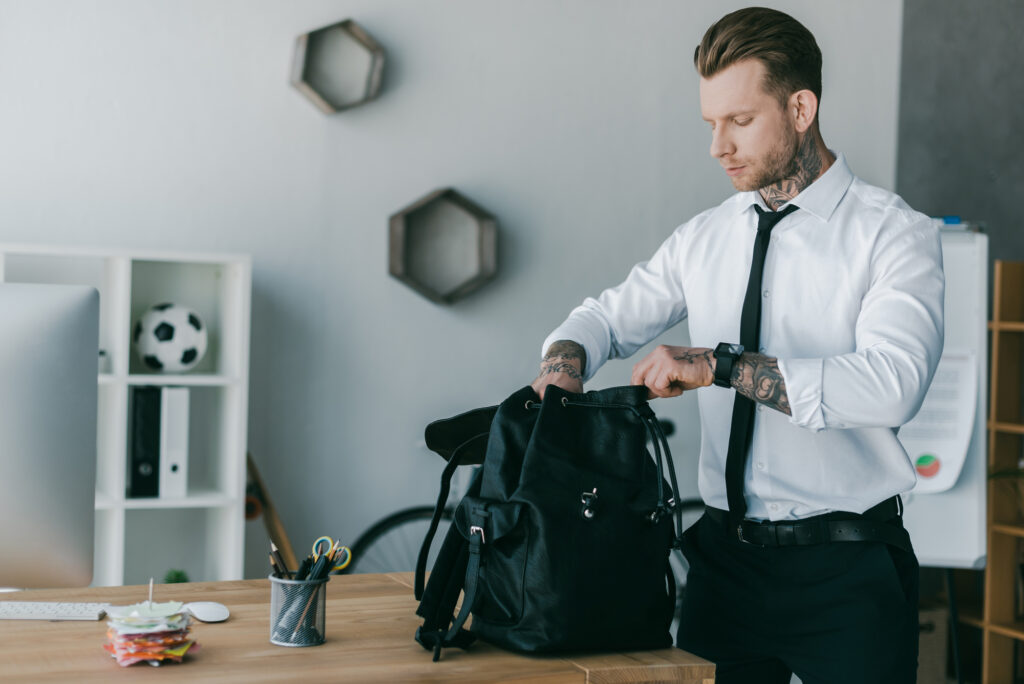 It would be utterly comical to see a person carrying his thirty-five-inch monitor in his hands, especially when moving to a new location. That's why someone invented travel cases, as they're further proof of the world's evolution as we know it. There are numerous reasons why using a travel case for your monitor is a good idea, and some of them are:
1) Damage Protection
Monitors are amongst the most fragile computer parts you can think of, and as such, you should be extra careful when carrying them around. Initially, it was a cumbersome and risk-filled process, but lately, there has been a service improvement.
Monitor travel cases tick the protection box, as they are finely made to protect your monitor from falls, scratches, and unforeseen circumstances that could lead to permanent damage. You only have to carry your monitor in a travel case for a day to notice that there are hardly simpler things.
2) Security
Thanks to numerous locking mechanisms, challenging designs, and a sober outlook, your monitor would be bound to attract only the right set of people. That, coupled with the detachable sling, the pure leather, and the durability, make it a must-have for monitor users on the go.
However, it would help if you ceased from the temptation of purchasing a Monitor Travel Case that has a striking design, the reason being that it would send the wrong signal, and potential monitor thieves might visit you. Monitor theft is a real thing, but thankfully quality monitor cases have upped the ante.
3) Versatility
Asides from carrying your monitor, high-quality monitor travel cases are some of the most versatile backpacks around. They are perfect for holding clothes, they are suitable for carrying more gadgets, and the multiple pockets could come in handy. These travel cases are designed to take some of the heaviest monitors known to man, so stocking up on supplies isn't such a big deal.
Reviewing the Best Travel Cases for your Monitor
Every tech brand is now producing travel cases for monitors, which has made monitor owners spoiled for choice. However, amongst the many, it's only two that are truly world-class, and we'll show you both in a bit:
1) Portable Monitor Case 15 Inch, TomTac 360 Protection Sleeve
TomTac has always been known for its elegance, which is carried into the case-making business. It makes nice backpacks, excellent tools, and now traveling cases for monitors. There are many reasons why we had to place the Portable Monitor Case 15 Inch, TomTac 360 Protective Carrying Sleeve on our list, a couple of reasons being.
Firstly, it assures all-around Protection for your treasured gadget, as "the display case is waterproof and shockproof, which can protect your display in all directions." Also, numerous side pockets are accessible, which could come in handy "accommodating accessories, such as your pens, cables, earphone, and other accessories."
Check Price
Furthermore, this travel case is portable, it is water-resistant, you can also use it to carry laptops, and its dimensions remain 13.75″ x 9.48" x 0.61" inches. The Portable Monitor Case 15 Inch, Losing Protective Carrying Sleeve comes in a bright black color, which won't draw the attention of a potential gadget thief; that's just how far Losing is willing to take over the backpack market.
2) CURMIO Travel Carrying Bag for Apple 21.5″ iMac Desktop Computer
We just ran through a travel case that is simply incredible for carrying a monitor from one location to another; it's high time we check a similarly strong competitor. The competitor we are talking about is the CURMIO Travel Carrying Bag for Apple 21.5″ iMac Desktop Computer.
The CURMIO Travel Carrying Bag for Apple 21.5″ iMac Desktop Computer has gotten a lot of praises over the years, and that's because of its desirable features which include the following. First off, it is Lightweight and multi-functional, meaning that you won't have to strain your limbs to sling it along comfortably, and it can be used not only as a travel case but a regular backpack, amongst other things.
Check Price
It can also be used as a dust cover and protection from adverse weather conditions. Furthermore, it possesses multiple pockets that are pretty handy for "your computer peripherals, like keyboard, mouse, magic trackpad, mouse pad, wires, hard drive, headphone, and the likes."
What's more, the CURMIO Travel Carrying Bag for Apple 21.5″ iMac Desktop Computer is equipped with a "portable design with a rubber handle that makes it easy to transport your iMac everywhere, the perfect gift for work on-site, photographer, iMac users, designer." Those are just some of the things that make the CURMIO brand a go-to for computer-oriented careers, and they hardly go wrong.
Final Thoughts
It would look utterly comical to see a person in this twenty-first century carrying his monitor or laptop in his bare hands. That's why backpacks, travel cases, and other similar tools exist. Travel cases are undoubtedly an asset for computer users, and they come in handier when the owner is changing his or her environment or workstation.
We have reviewed two of the best travel cases known to man, with one being better for Windows, while the other is preferable for Apple products. All you need to do is check the necessary components not to be buying a counterfeit product. Once you ascertain that it's legit and you've paid the resulting fee, you'll be able to enjoy every moment of the case, taking you away from the realm of troglodytes carrying their workstations in their bare hands. Now, doesn't that sound great!