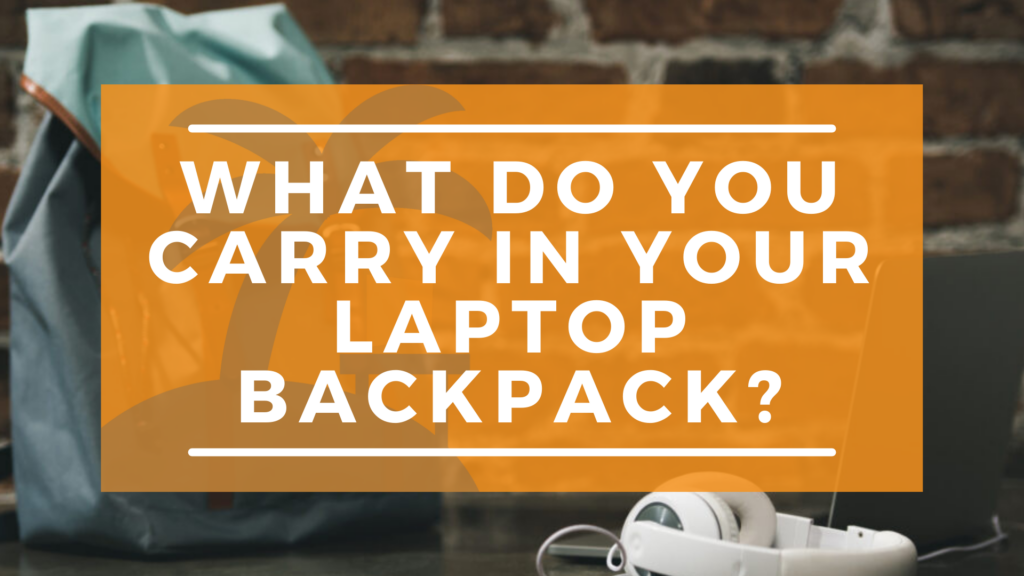 Laptops used to be a luxury back in the day, however, thanks to the advent of technology, and a host of other factors they have become quite a necessity. There are different kinds of laptops on the market, which range in shapes and sizes, and even come with anti-theft security. On top of that there are even different brands of laptops in the market, which all have their pros and cons. One thing is for sure, a professional surely needs his laptop to carry out the most basic of tasks.
Laptops are so important that companies are now investing in them at a staggering rate, thanks and no thanks to the coronavirus pandemic which has made working from home a necessity. That's why we're giving you these tips, as it's super necessary to ensure that your treasured laptop gets the protection it deserves.
Here we will be bringing you up to speed with the global standard as regards laptop protection, we will also be discussing the importance of having a laptop backpack when you travel with your laptop, we'll be discussing a few things that are necessary to have in your laptop backpack as you travel, and we'll be concluding by giving our two cents on laptop backpack maintenance. So without further ado, let's get to traveling with our prized possession gently strapped on our backs!
The Importance of Having a Laptop Backpack
Having a laptop backpack shouldn't be seen as a luxury in the twenty-first century it's crucial in securing your laptop safety during the most tedious and tasking of journeys. Laptop backpacks are quite different from your typical everyday nap sacks or backpacks they are finely designed to carry the bulkiest laptops available, and still not cause unnecessary stress to your back. Here are a few reasons why Laptop Backpacks are important for your travels.
1) Safety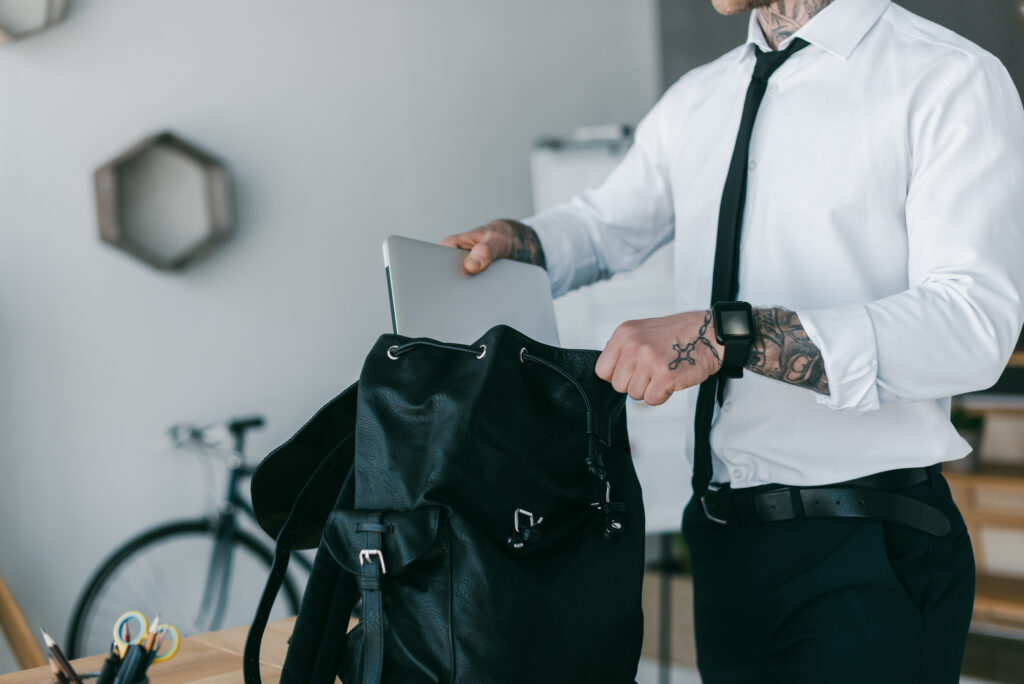 Carrying your laptop in your bare hands is super risky when on travel, as asides from the fact that the slightest road bump can send it crashing down, it could also attract bandits to you, as it's clear that you have something pretty valuable in plain sight. Safety shouldn't be sidetracked, and this safety isn't merely about only your laptop, it's also about you. Kindly get a proper laptop backpack that can conceal your laptop's identity before your next road trip or what have you.
2) Comfort
A laptop backpack makes traveling ultra-comfortable, and you can spend your time doing more tedious things like a couple of things that have already been sorted out. Comfort is something that can't be negotiated when talking about travels, as a result, it's only right that you do yourself a favor and get a backpack to fit the bill. You should get a laptop backpack that can contain a variety of things such as cords, chargers, and pens just in case. We'll delve into that in a bit.
3) Value for Money
Getting laptop backpacks isn't only superb due to the comfort and safety they afford, it's also immensely important due to the value of money it presents. A typical laptop backpack would serve you well for years, they would protect your laptop from harsh weather conditions, they would help you maintain a good posture when slinging your backpack, and most importantly you'll be afforded a significant amount of safety while on a business trip or leisure travel. All of these perks would be realizable if you spend some money on quality, it's the least you can do for yourself and your treasured laptop.
Essential Items That Should Be in Your Laptop Backpack
When on a journey there are a couple of items that a person cannot do without, it's just the way it is, and thankfully laptop backpacks are finely equipped with multiple compartments to host such items. Here are a few essentials (1).
1) Charger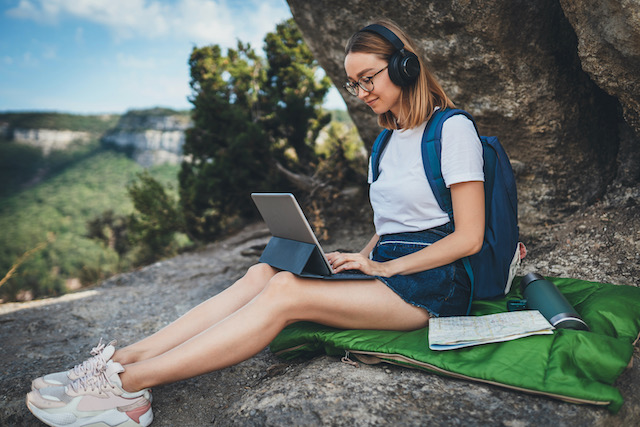 A laptop charger and a phone charger is as indispensable comes, as, without it, it's pretty much impossible to get any work done as soon as the battery dies. It's important to carry along the charger that came with the laptop, as there's nothing better than the original.
When carrying your laptop charger in your backpack, you should put it in a separate compartment from the laptop itself, as that would give the laptop balance, and possibly increase the lifespan for both items.
2) Lightning Cable
This multipurpose cable is super essential, especially for people that transfer files from their laptops to their mobile devices pretty frequently. There's no denying that lightning cables are amongst the best technological inventions in the past decade, as they are way faster than the ever tedious Bluetooth feature. Also, lightning cables come in different specifications and speeds, the best being the cables that came with your mobile phone. Anything other than that should be properly tested, so as not to disappoint you on your journey to or from the location being visited.
3) A Spare Laptop Charger
Laptop chargers are so important in the grand scheme of things, that you should make it a habit in carrying a spare anytime you're heading out of town. Spare laptop chargers aren't that difficult to get, however, you need to ensure that the spare laptop charger being purchased is compatible with your laptop, to avoid stories that touch. That's why you must head over to a gadget store with your laptop, take your time to test and find out the best space for your laptop, and then you can make the purchase. Laptops are like little ones, they need to be treated with tact and care.
4) Moleskin Journal
You might be wondering what's the difference between a moleskin journal and an average journal, well, a moleskin journal ticks a few more boxes than your average journal. Moleskin journals come in the perfect shapes and sizes, as they are perfect for slipping into a laptop backpack without necessarily occupying too much space. Moleskin journals also passed the easy to look at eye test, as they are well crafted and quite easy on the eyes. Some laptop backpacks come with moleskin journals, while the others don't, it's up to you to ensure that it's in your laptop backpack when going for a trip, no matter the purpose.
5) Other Necessities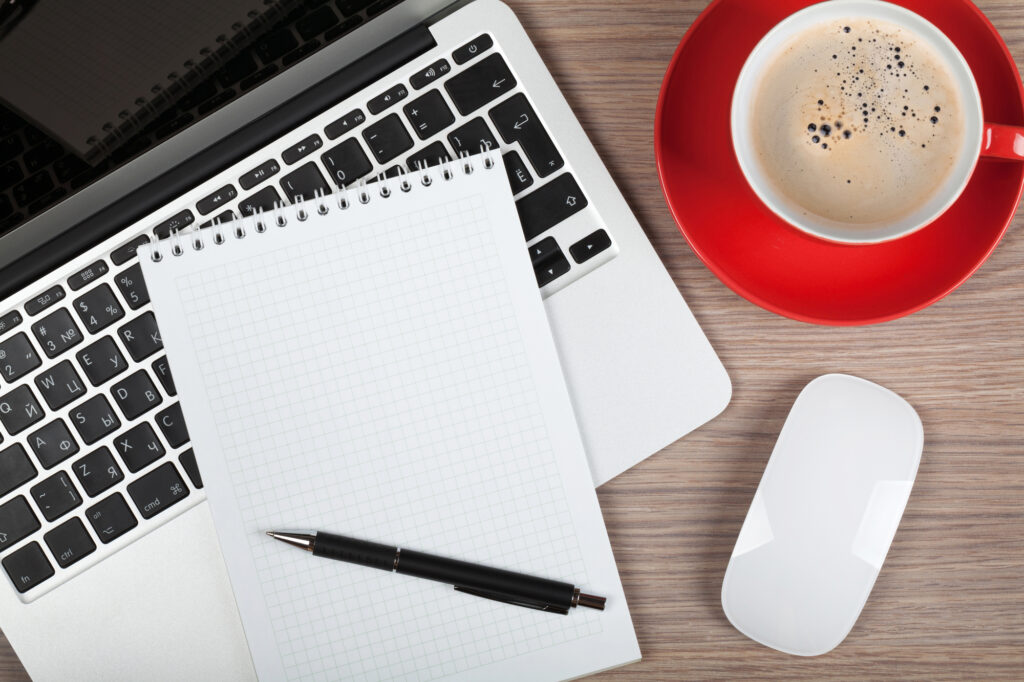 Other necessities are a couple of things in a laptop backpack that simply can't be left at home, they have become such a staple in laptop backpacks around the world that it's pretty unheard of to find a travel kit without them.
The first thing on the other necessities list is a pen, or as we would love you to have penned. Pens are important in every trip and more so a person with a laptop backpack that can contain as many as possible. Kindly stock up the pens, make sure they're working and stack them in your excellent laptop backpack just in case.
Then we have the treasured headphones, things that have been a staple of people's lives since the 80s, and things that keep growing in popularity every other year. When stocking up on supplies for a trip ensure that you do not forget your headphones, as we can imagine how boring the trip would be without some good music playing in your air drums.
Last but surely not the least is a laptop mouse. A Laptop mouse is especially useful for graphic artists, old school computer users, and just about anyone that isn't a huge fan of the laptop's inbuilt mouse. Ensure that you have the above "other necessities" properly fitted into your laptop backpack, and we're pretty sure that your trip would be an awesome one indeed.
Final Thoughts
We've come to the end of our explanatory piece, but there's no way we'd wrap things up without giving you a few pointers on how to store your laptop in the newly bought backpack. Firstly, you must ensure that the laptop is shut down, totally turned off, and the screen is properly closed.
Then you unplug all cords and devices so that you can pack them in your backpack for use at another time, after which you place the laptop in its protective case, ensuring that it has all the protection it needs for a possibly bumpy ride. Furthermore, you secure the laptop in your backpack, handle it with requisite care, and you don't forget to zip it up to avoid a sordid ending.
Owning a laptop is super cool, but the coolest part is ensuring that the laptop is here for a while. The first step in making that happen is purchasing your very own laptop backpack, we know you'll handle the rest. So with all said than done, it's time to pack up for the summer trip, make sure you run through our list, go through yours, and enjoy your laptop backpack with its plethora of cool features.