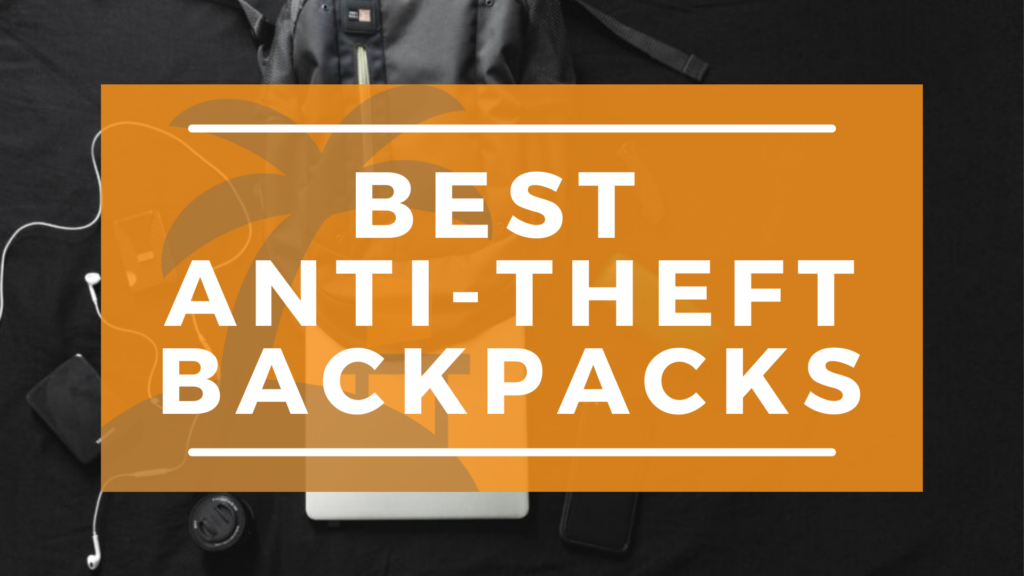 Traveling is something that we human beings can't do without, and we aren't talking about moving from L.A to Buenos Aires. We are talking about moving from home to office, office to your children's school, and maybe anywhere in between. The point is that when you are traveling with a Laptop, the right thing to do is to purchase a proper Anti-Theft backpack that would keep it safe and sound.
It might not sound like such a big deal, but laptop backpacks are some of the essential parts of an adult's everyday dressing. Laptop backpacks come in different shapes and sizes, and they are also used for a variety of things, all to keep your treasured laptop safe and sound. While they are primarily to keep your laptop secure, you may be wondering, what else should I be carrying in my laptop backpack? Click here to make sure you're not caught traveling without any of these items.
Here, we will be describing the benefits of having a theft-proof backpack, most especially if you're traveling with an expensive laptop. Further down the line, we will describe ways to keep your bag safe (both in general as well as on your travels). We will conclude by describing five of the best Anti-Theft laptop backpacks and why they have achieved such a fervent following in the last couple of years.
We will also be throwing in a few tips and tricks along the line, as there's no such thing as being too careful or too prepared. So without further ado, let's get to check out the most excellent and most secure Anti-Theft laptop backpacks around!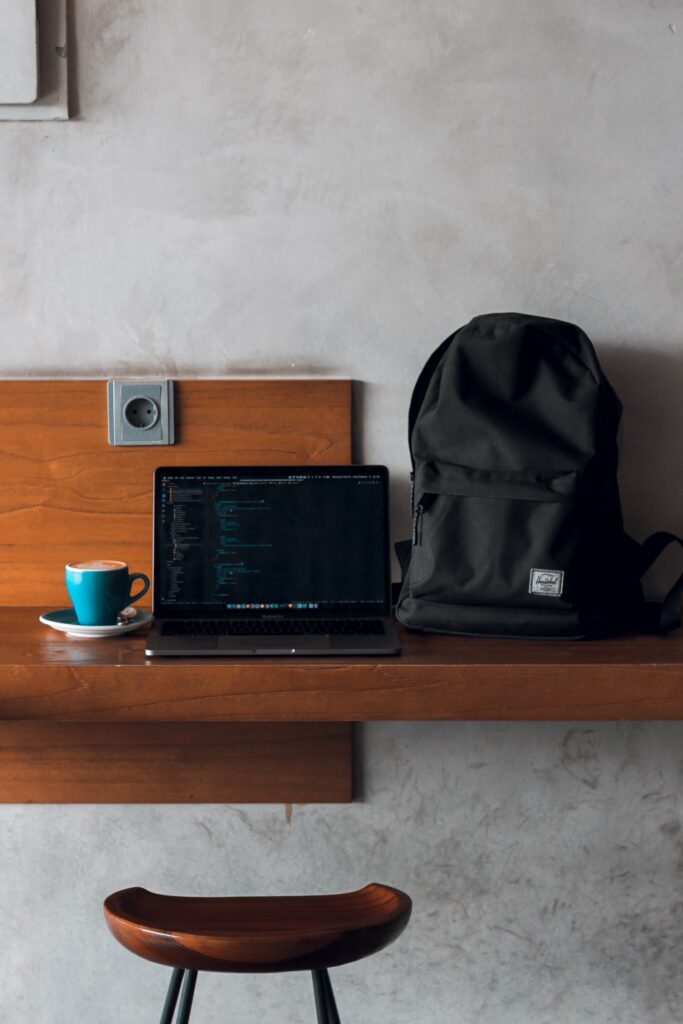 The Benefits of a Theft Proof Backpack
Theft-proof backpacks are the go-to options for laptop owners embarking on journeys. Here are some of their most significant advantages when compared to regular backpacks.
1) The Design
Theft-proof backpacks are finely designed to curb the menace that is laptop swiping. That's thanks to some unique and super-efficient designs such as the hidden compartments, the tough-to-cut materials, and the padded protection just in case the laptop falls. Purchasing one of these would assure you of a design that will discourage most potential laptop thieves.
2) Durability
Theft-proof laptop backpacks are the most durable in the market, they hold this category hands down, and it's not out of the ordinary to see nonlaptop owners purchase them for their day-to-day activities. Moreso, "The backpacks are made using strong fabrics such as polyester and PVC, which makes the backpack waterproof and tearproof." This durability also makes it difficult for a laptop thief to commit a successful laptop heist.
3) Security
The Anti-Theft security measures in theft-proof laptop backpacks are top-notch, and they are amongst the best you can find in the backpack industry. There are "many hidden pockets, lockable zippers and mesh straps which will lessen the percentage of your belongings getting robbed." All these give a laptop owner a measure of security that cannot be quantified, as that way, they will be getting value for money and security guaranteed for their treasured possessions.
How to Keep Your Laptop Safe When Traveling?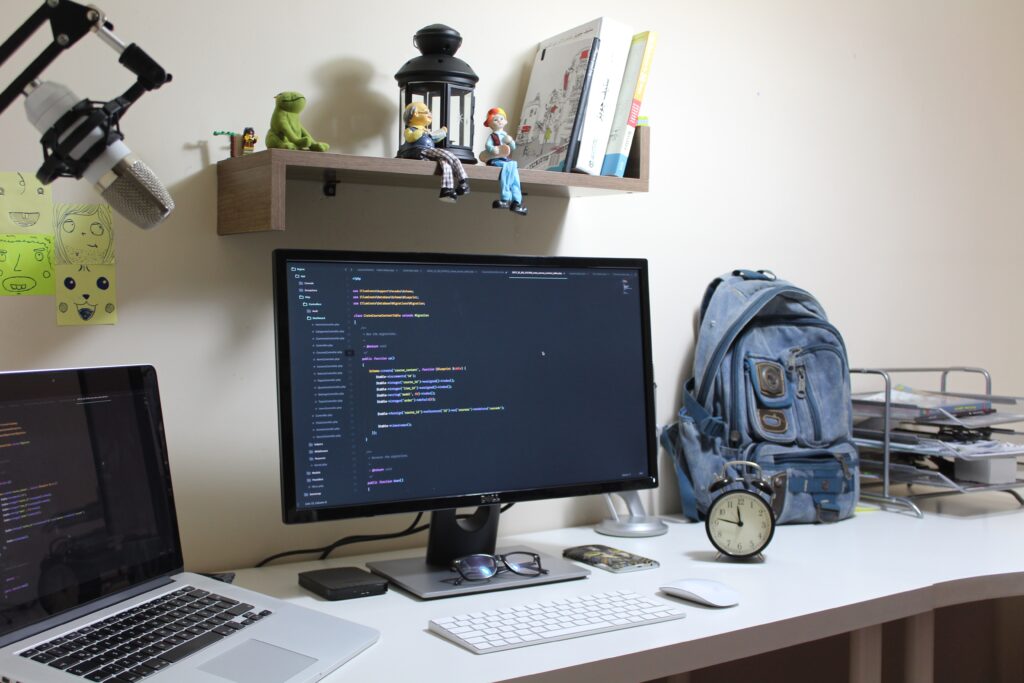 There's only so much a theft-proof laptop backpack can do, and if the laptop owner isn't safety conscious, what will undo all the laptop backpack's good work. Here are a few tips on how to assure safety during travels.
1) Secure Laptop Bag
First things first, you're going to need a truly comfortable and secure laptop bag, one that gets the job done and discourages laptop thieves from visiting you. There are numerous laptop backpacks available on the market.
Still, due care should be taken in purchasing one that is durable, versatile, has safety compartments, and can withstand adverse weather conditions. It's also advisable that you are buying a plain laptop backpack to attract unwarranted attention.
2) Record Laptop Details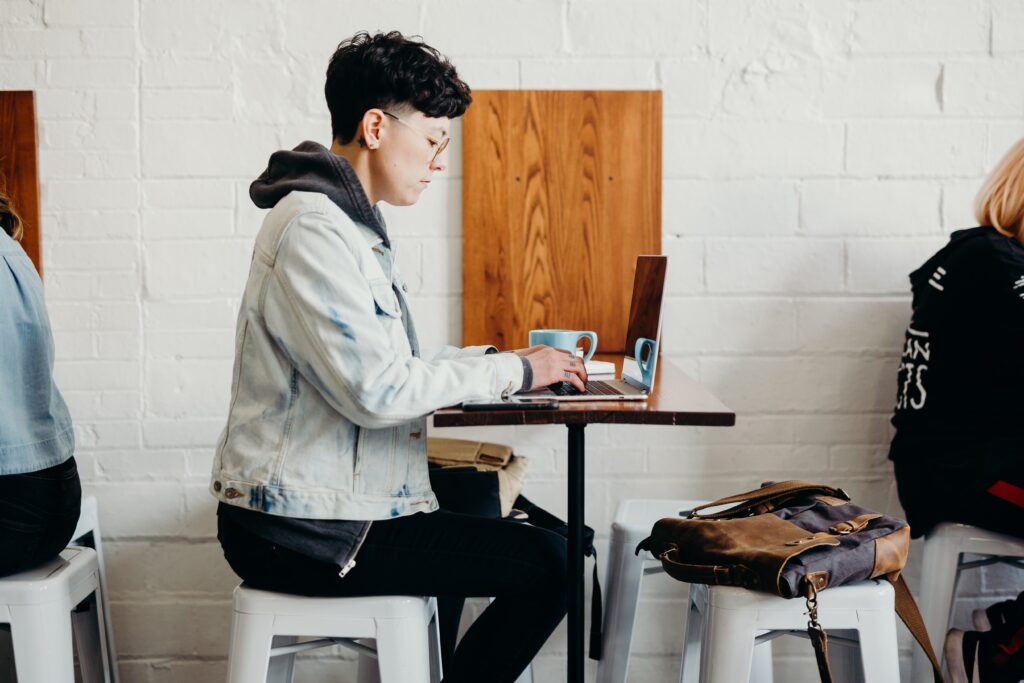 This is something that many people unfortunately overlook, and it is one of the easiest ways of keeping a laptop safe during and after travels. Laptop owners should always have handy their laptop details such as the laptop make, model, and serial number.
Also, it would be a masterstroke to have multiple clear pictures of the laptop, just in case something comes up. That way, you'll be able to report a theft properly, and you won't get lost in the documentation process.
3) Insurance
If your laptop backpack couldn't do the job, and all attempts to retrieve it are futile, the next thing to do is claim insurance. Of course, you can't claim insurance if you didn't insure the laptop in the first place, so it must take due care and skill to get this done. Ensure that the amount of coverage on your insurance will be enough to buy you a new laptop; once that's done, the next thing is to upload the backups, and you'll be as good as new (well, technically).
The Best Anti-Theft Backpacks
Anti-Theft Backpacks come in different shapes and sizes, and they are super helpful for laptop owners that are embarking on journeys. Here are some of the best ones around.
1)
Matein Anti-Theft Travel Laptop Backpack
Matein didn't reinvent the backpack, but they sure did add a lot of gadgets. Their Anti-Theft Travel Backpack is one of the last backpacks you'll ever need to purchase. This bag has plenty of pockets for all that you'll need to carry around with you, and is designed to be comfortable to haul around.
The material is water resistant, so you don't have to worry about getting caught in the rain or spilling anything on it. It also has an easy-to-access USB charging port, should you need a little extra juice for your mobile device while on the go.
Check Price
But these are all just nice added bonuses. What you're really interested in hearing is the pockets that are not accessible while wearing. These pockets are sure to keep your belongings and valuables safe while you're out. Matein found a simple solution to the worriers in the travel world; they made a backpack that not only is safe, but especially affordable. That counts for a lot these days!
2) Inateck Anti-Theft Travel Backpack
Inateck has been around for ages, producing some of the best backpacks around, but arguably its best work remains the Inateck Anti-Theft Travel Backpack for Laptops. This backpack is a keeper, and has a solid reputation for being the best backpack for your back. It has some excellent and sustainable features, such as the cabin approved size, as it comes in at a regulation 55x34x18cm (21.6 x 13.4 x 7 Inch), meaning that you can carry it with you on a flight as it meets the maximum size allowed by IATA flights".
Check Price
Furthermore, there's the durability it assures, as this Laptop Backpack is made to last, meaning that you'll be able to use it for years and as long as you maintain it properly. Also, there's the versatility in carrying, as you can sling this backpack on your back, you can have it as a handbag, or you could rock it on your shoulder. The possibilities are seemingly endless.
3) Pacsafe Metrosafe LS450
A Laptop Backpack that needs no introduction, this backpack is nearly as famous as most top-notch laptops on the market and judging by its features, it's not hard to see why. The Pacsafe Metrosafe LS450 Laptop Backpack has earned its stripes, and some of the most notable benefits of using it include the following. First off is the comfort of assures, as it has "padded shoulder straps, which are adjustable from 26.8″ to 36.2″, as such it remains ideal for traveling, day trips, and Adventures Abroad."
Check Price
Then there are the numerous organized pockets that exude class and versatility; the bags include " a lockable zipper exterior pocket, one padded & suspended interior notebook sleeve (Fits 15″ laptop), and two side pockets for water bottles or a small umbrella. This laptop backpack is also incredibly safe, as the rough material makes it virtually impenetrable for a petty thief on the move.
4) Loaged Anti-Theft Laptop Backpack
Which backpack has the most pockets? The best overall backpack with the most compartments in 2021 is incomparably the Loaged Anti-Theft Laptop Backpack. The Loaged Anti-Theft Laptop Backpack ticks so many boxes, and it's little wonder why it keeps selling out on a day-to-day basis. This laptop backpack has an array of superb features, such as the following. The first cool feature of the Loaged Anti-Theft Laptop Backpack is the most important, the Anti-Theft security feature. This is a possibility thanks to the "front, and side buckles provide a good protection against thefts unzipping the bag and stealing valuables."
Check Price
Furthermore, there's the versatility that the bag ensures, as you won't be out of place rocking this backpack at leisure trips, school occasions, picnics, chill-out sessions, and a lot of other events to get busy or selectively lazy. Also, the external USB interface is an absolute masterstroke as now you'll be able to quickly charge your electronic devices like laptops, phones, power banks, and anything else you desire (as long as it isn't too bulky).
5) Travelon Anti-Theft Classic Backpack
A casual yet classy backpack to make your trips safe, enjoyable, less stressful. The Travelon Anti-Theft Classic Backpack is a legend in the Anti-Theft Laptop Backpack industry, and that's down to years of seller service and some immense features. First off is the slick design and multiple colors it comes in, as with this, you'll be spoilt for choice compared to the other backpacks on our list.
Check Price
Also, there's the "slash-resistant body construction and slash-resistant, adjustable backpack straps," which makes it a pointless misadventure for any potential laptop thief. Last but surely not least are the "locking compartments that help prevent pickpockets from getting into your bag," which is the number one safety feature that a Laptop Backpack owner should be looking for.
Final Thoughts
Long gone are the days when having a laptop was seen as a luxury, because today almost every "Tom, Dick, and Harry" has one. The problem with this is that laptop snatchers will have a field day if you don't make an extra effort in securing your laptop in a proper Anti-Theft backpack for the ages.
The backpacks we discussed in this piece are amongst the best in the industry, with our favorite being the Loaged Anti-Theft Laptop Backpack, which has all the things we need and a little bit more. Anti-Theft Laptop Backpacks are worth it, as without those, you'll be putting your laptop at significant risk, so don't hesitate to invest in a quality piece, as you'll be reaping the benefits for years to come.