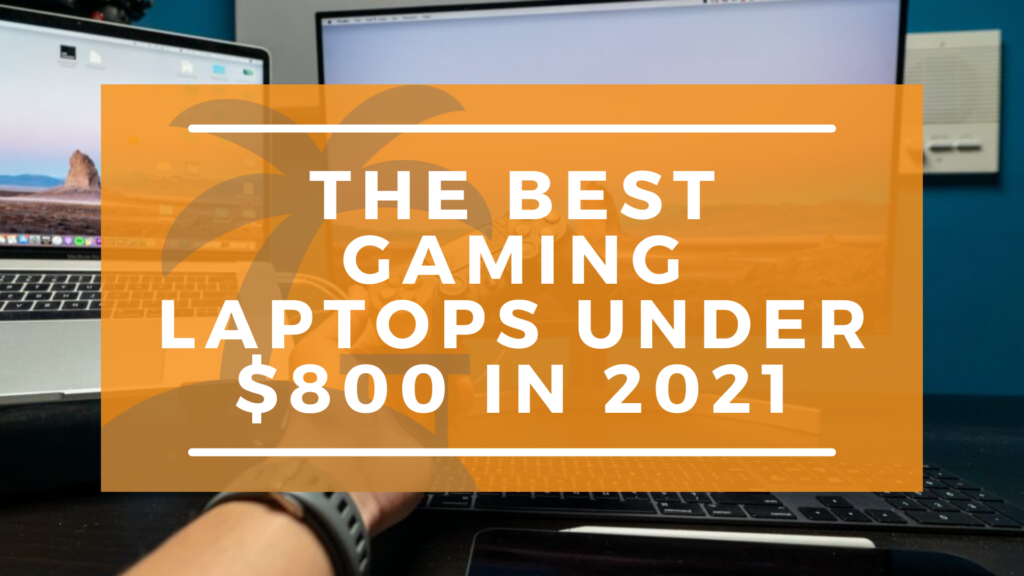 One of the most slept-on uses of a Laptop is the ability to play video games and Livestream competitions against the best gamers from all over the world. Gone are the days where you needed a game console like a Play Station or an Xbox, as now you can play pretty much any game with a high-quality video game laptop.
These laptops vary from size and shape to price and advanced specifications, proving that it's not by how large but how useful. Laptops have shaped up the gaming industry in remarkable ways, and there's no telling how far game developers would go to make the process more exciting.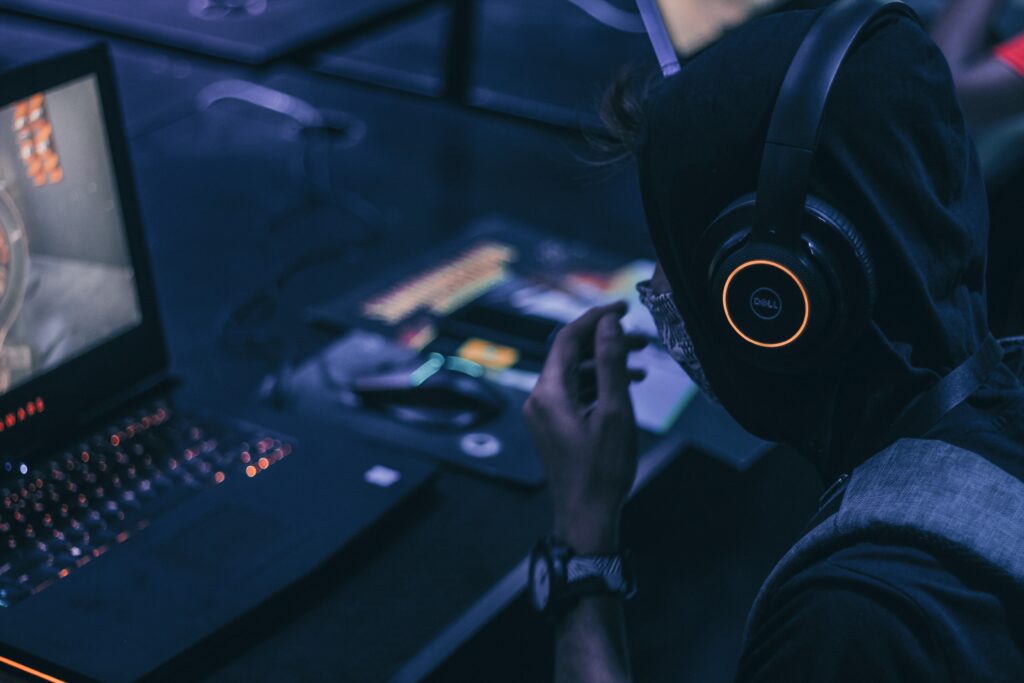 Here, we will describe the benefits of having a portable laptop for gaming. We will show you how PC setups these days are of higher quality than back in the day, allowing for versatility and traveling.
We will also be reviewing five of the best gaming laptops, running through their trademark features, and giving you a glimpse of how they will improve your overall gaming experience.
But if laptops aren't quite up to your gaming experience, you may also want to consider 4k portable monitors specifically designed for gaming.
At the end of this piece, you'll be able to know the best laptops under $800, the number one gaming laptop, and you'll be in a better position to make a purchase! So without further ado, let's get to gaming and streaming from the most excellent laptops on the market!
The Benefits of Having a Portable Laptop for Gaming
There's a vast difference between a regular laptop and a laptop for gaming, and that's something that so many rookie gamers get wrong after saving money to purchase a gaming laptop. Gaming laptops typically have high graphics cards, they have a lot of RAM, they are super clear, and they can carry some of the heaviest files known to the industry.
That's why it's not out of the ordinary to see serious games crashing non-gaming laptops, and that's the sad reality. However, you could prevent such an unfortunate circumstance if you settle down and purchase one of the best gaming laptops under $800, more on that later. Here are some of the benefits of having a portable laptop for gaming; kindly pay close attention:
1) Versatility
Gaming laptops aren't just excellent for gaming, no. They are pretty incredible for designing graphics using Corel Draw, Photoshop, Adobe Illustrator, and so many other packages. They also serve as a small cinema thanks to their clarity, giving you a small television kind of vibe. So you'll be getting way more than the gaming experience you budgeted for!
2) A Real Gaming Experience
There's little or no difference in using a gaming laptop when comparing it to a Play Station or an Xbox. The only difference is in the screen size, and even that can be sorted out using a simple HDMI cable and some not too complex adjustments.
Thanks to the sophisticated graphics card, the vast memory, and the range of other cool features, you'll have a top-notch and super clear gaming experience that only the best video game consoles can assure—all for just under eight hundred dollars.
3) Portability
Consider your gaming laptop a very portable mini television, mini cinema, mini designing hub, and mini companion. The features that a gaming laptop provide are endless, and you'll be sure to reap the fruits of your investment as long as you take the time to utilize some of the features. All the gaming laptops on our list here are portable, primarily light, and the best part is that they're remarkably durable!
The Best Gaming Laptops
Numerous laptop brands have chosen to tap into the booming gaming market, that's because they've seen the potential, and such investments have yielded mixed results. Here are the best on the market, the cream of the crop of the gaming industry:
1) Acer Aspire 5
Finely crafted from the Laptop gurus at Acer, the Acer Aspire 5 Slim Gaming Laptop is a gaming masterpiece that breaches the gap between gaming laptops and typical video game consoles. This is thanks to a wide array of features such as the following.
Check Price
First off is the 8th Generation Intel Core i7-8750H 6-Core Processor, which ensures fast gaming, top-notch graphics, and a state-of-the-art reaction time. Then there's the Full HD Widescreen LED-backlit IPS Display, a Backlit Keyboard, and USB 3.1 Type C Gen 1 port, which enables you to enjoy your games even in the dark, as assessing the keyboard would be a piece of cake.
Furthermore, this laptop is durable, portable, and the graphics are simply extraordinary!

2) Asus Tuf
A gaming laptop that is the stuff of legends and needs zero introduction, the ASUS TUF Thin & Light Gaming Laptop PC has a reputation that speaks for itself. Few gaming laptops can even remotely measure up. This gaming laptop is equipped with endless features that assure the ultimate laptop gaming experience, including the following.
Check Price
There's the thin yet durable frame, making it super portable and easy to carry along on your travels. There's the Intel Core i7-11370H (up to 4.8GHz) processor, which can carry any game you can think of without the laptop lagging for even a moment.
Then last but surely not least is the versatility it assures, as this laptop is perfect for all sorts of games such as sports, action, sci-fi, and just about anything that you can lay your hands on.

3) Dell Gaming G15
While Dell is typically known as a word processing specialist, it doesn't hurt that it has crafted one of the better gaming laptops in recent memory with the Dell Gaming G3 gaming laptop. This laptop is amongst the best in the game thanks to many great features, features such as the following.
Check Price
First off, there's the superior speed, as this laptop is armed with the latest 8th Generation Intel Core i7 processor, and it rips through processing functions when throttled! Then there's the quick charging ability, as the Dell Gaming G15 can go from zero to a hundred in just over an hour, making for a sustainable gaming experience.
To top it all off, this laptop has full-size HDMI 2.0 port plugs which are perfect for plugging into external monitors & it supports a fully immersive top-tier gaming experience!

4) Acer Nitro 5
Built for speed hence the name, built for durability hence the make, and built to thrill hence the make. The Acer Nitro 5 ticks the majority of a gamer's boxes, and it's almost unbelievable that these are all equipped in a laptop and not a typical game console.
Check Price
This laptop has a lot of fun promoting features, such as the following. There's the sleek design, which gets gamers giddy with excitement and ready to play! Then there's also the cooling feature, which enables the laptop always to remain cool enough to function correctly, thanks to the Acer Coolboost technology, which delivers heightened fan speeds and cooling ability.
Furthermore, there are the super-fast graphics that are backed up by the GeForce GTX 1050 Ti Graphics with 4GB of GDDR5 Video Memory, making a gamer have a whole lot of fun in the comfort of his gaming patio.

5) HP Pavilion
The HP Pavilion certainly ticks the boxes, and there's little that this masterpiece from the HP office cannot achieve. That's all thanks to numerous features that put it on a higher pedestal than a lot of its peers. There's the 7th Generation Intel Core i5-10300 Processor, which makes for fast, exciting, and sustainable gaming.
Check Price
There's also the 16 GB DDR4-2400 RAM Memory / 512 GB PCIe NVMe M.2 SSD, which means that you can store as many games as you like on the laptop without it hanging or getting slower with time. This laptop is also arguably the most versatile out there.
It is perfect for gaming, fantastic for graphic designing, incredible for movie streaming, and it isn't half bad in word processing. What's more, it retails at significant under $800.

Final Words
Gaming laptops are super-elite, and they manage to tick all the boxes of a game lover, radically reducing the need to purchase a gaming console. That's because they are more valuable than your typical Play Station or Xbox, as they can design graphics, word process, and do a whole lot more than merely playing video games. In turn, your typical gaming laptop is durable, it is super-efficient, and they are mostly pretty easy on the eyes.
We've taken the time and care to craft out a list containing the best gaming laptops available for less than $800, but there's only room for one top gadget. That gadget is the Asus Tuf, as sadly, no other gaming laptop has come close to the awesomeness it guarantees, and there seems to be no stopping this excellent gaming laptop.
However, if you're looking for the complete package, then you should get the HP Pavilion, as it's perfect for so much more than mere gaming. It's the twenty-first century, and there's so much that you can do with a gaming laptop; the only limit to your potential is how much school work you need to get done! What's more, is you can even increase the audio output past its normal levels for a more immersive gaming experience.