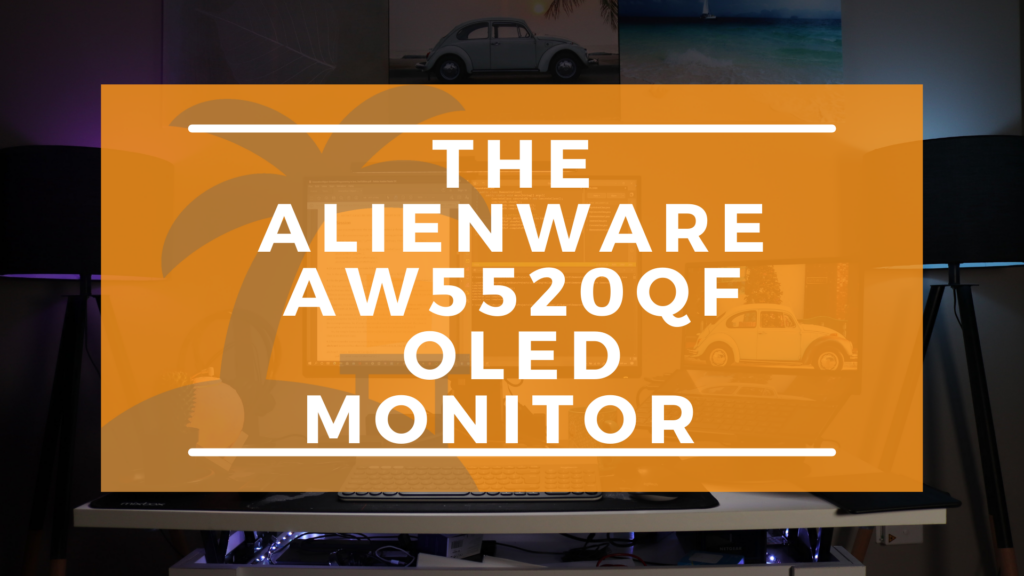 If you're in the world of gaming, detailed image or video editing, or are simply an enthusiast of computers, then you have definitely heard the name Alienware being thrown around. Alienware is a dominant brand of monitors, specifically in the gaming industry, for their clean pictures, smooth graphics, and incredibly high frame rates that don't compromise resolution.
Their new Alienware AW5520QF OLED monitor was quickly released along with its competitors, such as the Dell UP3017Q OLED Monitor, on September 30th, 2019. The model flexes incredible graphics, 120hz refresh rate, and glorious 4k OLED displays. Alienware was truly brilliant to create their own OLED monitor and the gaming community is reaping the benefits.
There is much to love about Alienware, and we have a feeling you will too. But before we dive into their new Alienware AW5520QF OLED monitor, we want you to get to know who you're buying from first.
A Little More About Alienware
Alienware was first founded in 1996 by Nelson Gonzalez and Alex Aguila. Apparently, the business pair had an affinity for the television series The X Files which is what inspired the alien-themed computer company. Apparently, however, the show was also the motivation behind sci-fi-themed names of their products such as Hangar 18, Area 51, and Aurora.
Alienware is an American company headquartered in The Hammocks, Miami, Florida, and is actually a subsidiary of Dell. Their product is mainly targeting gaming computers and builds which are branded with their iconic alien-themed logo and designs. It wasn't long before Alienware dominate the industry, and even today they remain one of the top gaming computer brands in the world.
Design and Connectivity
Now let's dive into Alienware's brilliant AW5520QF design. For starters, this screen is a whopping 55" of complete OLED immersion. It's one large screen, and it's the first of its kind. It also has a very thin and sleek design. When standing on the side of the monitor, it looks no wider than a pencil. Even the stand is very sleek and minimal so it doesn't take up a lot of desk space. It has a nice soft silver aesthetic with a teal Alienware logo on the back for a clean look.
There are tons of connectivity options, all neatly located on the side of the monitor with easy access but out of sight. The ports all range in standard connectivity options including HDMI ports, USB 3.0 upstream port and downstream port, and a headphone jack.
Check Price
Display and Performance
Of course, Alienware never disappoints with its incredible graphics and extremely high frame rates. Their Alienware AW5520QF monitor, however, brings things to a whole new level and gaming may never be the same. Alienware is the first to produce a 55" OLED 4k resolution monitor that can also run 120hz refresh rates along with some other pretty impressive display specs. For starters, the AW5520QF comes with a cinematic quality picture supported by 98.5% DCI-P3. This means colors appear vivid and true to life.
It also has true blacks at significantly higher contrast than other OLED monitors and exhilarating 4k quality. This paired with 120hz for a high reaction speed and low input latency make gaming extremely smooth. Did we mention it also has an astonishing image refresh time of 0.5ms?
Spec and Dimensions
Screen size: 55"
Resolution: 3840x2160p
Display Type: OLED 4k
Refresh Rate: 120hz
Response time: 0.5ms
Contrast Ratio: 130,000:1
Color support: 1.07 billion colors
Dimensions: 48.26" x 10.39" x 30.34"
Weight: 90.96lbs


Final Thoughts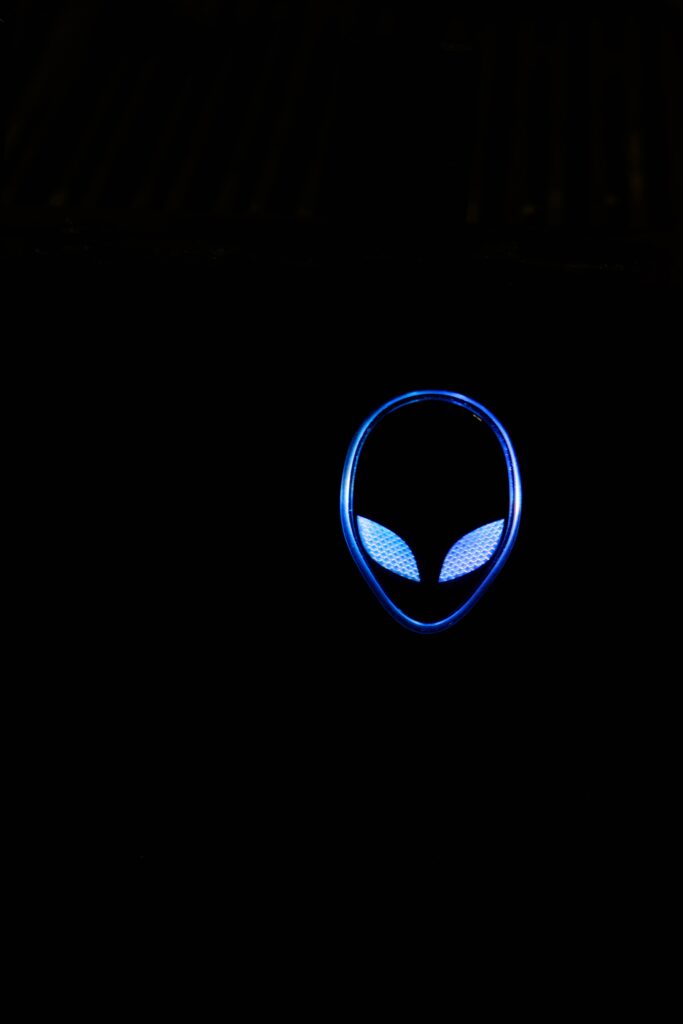 The Alienware AW5520QF is an incredible monitor that is especially great for avid gamers. It offers a clear picture, great response time, and vivid contrasts for a more immersive gaming experience. It's a great option if you are looking to upgrade your current monitor or setup and want to take your gaming to the next level. Here are a few pros and cons we discovered.
Pros:
Insane graphics and extremely vivid colors and contrasts
Large screen size for more immersive gaming
Extremely thin and sleek
Multiple connectivity options
Cons:
Very expensive for a gaming monitor
Can be hard to get your hands on, but they do restock more regularly than other competitors
Overall, we were very impressed with our experience with the Alienware AW5520QF monitor. Like we've mentioned, this monitor is really only worth the investment if you are an avid gamer, and has built out its platform and advanced technology to meet the needs of gamers. This is a great option if you have the money and are able to find one available.