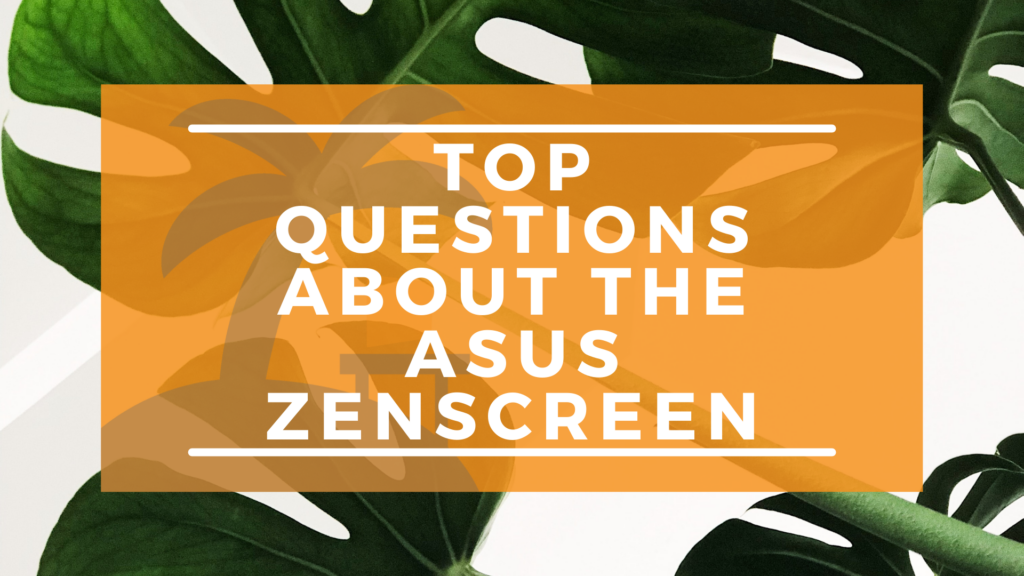 The Asus ZenScreen is an increasingly popular line of USB portable monitors by Asus. The Asus ZenScreen monitors offer all of the lightweight, portability, and minimal design you've been looking for. With everything you could possibly want in an extra monitor, and not to mention it weighs in at only 1.7lbs, there's a good reason ZenScreen is getting all the hype.
But as Asus continues to build out this beautiful line of monitors, there were still many questions we had before we decided it was worth getting our hands on. After doing a little digging, we decided to put together the top 7 questions about the Asus ZenScreen monitor to help you make the best purchase for yourself too.
1) What Are the Benefits of the Asus ZenScreen?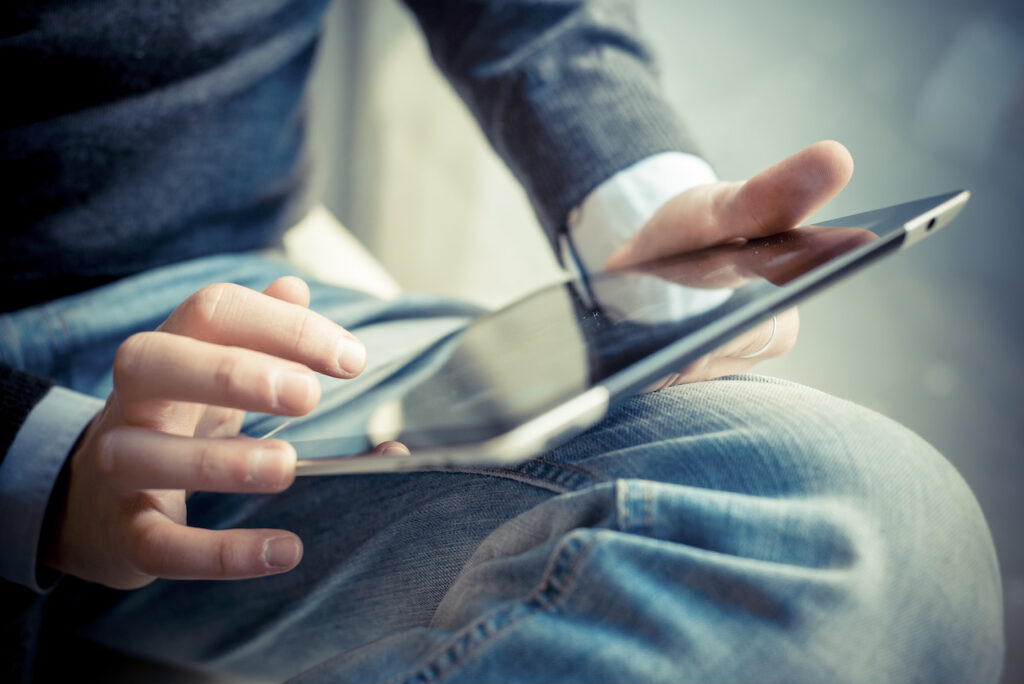 What are the benefits of the Asus ZenScreen? The portability? The multiuse pen? The high quality screen image? Where do we even start?
From the four layer blue light blocking technology to the wide viewing angles that deliver a stunning 1920 x 1080p resolution, there is much to be said about the Asus ZenScreen and truthfully, we could go on forever. But some of the most praised qualities about the Asus ZenScreen are first its lightweight and sleek design (1).
This nifty little USB monitor is only about 8mm thick and weighs in at just over 1 pound. It's extremely easy to carry around and even has a thin, magnetic, foldable cover case that can be folded into a stand.
But why use a foldable stand when you could use the Asus ZenScreen pen that is included with your monitor?
2) What Does the Asus ZenScreen Pen Do?
The Asus ZenScreen does in fact come with an extremely durable ink pen that matches the monitor perfectly. While its purpose is of course to write, it also serves one other purpose, to function as a stand and support the monitor at a 75 degree angle.
That's right, the ZenScreen Pen fits in a small circular slot in the bottom corner of the monitor to act as a stand for your monitor. The pen is extremely sturdy and surprisingly works well for the long term purpose of a stand.
Keep in mind, however, that this is an ink pen and not a stylus, so you wouldn't be able to use it on your monitor screen anyway.
3) Is The ZenScreen a Touch Screen?
No, not all the Asus ZenScreens are touch screen. While the non-touch screen monitors makes up for quality in other areas, the touch screen function in the Zenscreen Touch MB16AMT is quite remarkable.
Perhaps, as the Zenscreen monitors continue to advance and become sleeker and more efficient, we can expect to see more touch screen capabilities in the future. However, if you are one that prefers having a touch screen monitor, you may want to consider the ZenScreen Touch which is the first ZenScreen with touchscreen capabilities.
4) Can You Draw On Asus ZenScreen?
The Asus ZenScreen does not stylus capabilities, and it is not possible to draw on the ZenScreen like you would be able to with an iPad for example. While the monitor does come with an ink pen, the pen is designed to act as a writing tool as well as a small stand for your monitor – it is not designed to use on the screen itself so do not attempt this!
5) Does Asus ZenScreen Work with iPhone?
The Asus ZenScreen monitor can connect to some Apple products included a MacBook or an iPad via the USB-C port, you'll have to use the touch screen capabilities on the Apple product you plug into as any iOS touch screen input is not supported on the Asus ZenScreen.
While it is possible to display your iPhone onto your Asus ZenScreen, it requires a series of careful connectivity and ultimately is not supported. We do not recommend trying to display your iPhone onto your ZenScreen.
6) How Do I Rotate My Asus ZenScreen?
The nice thing is, the Asus ZenScreen will actually rotate automatically when you flip it between vertical and horizontal. This can also be locked to prevent this from happening if needed. Keep in mind, however, that your PC monitor may not support this action.
7) Is Asus ZenScreen Good?
With its extremely thin design, lightweight portability, and sleek aesthetic, the Asus ZenScreen is a popular and likeable monitor amongst consumers looking for an additional monitor for on-the-go work and travel. Though most of the monitors lack touchscreen technology and all lack built in batteries, the ZenScreen is much cheaper and still maintains that awesome quality we know and trust from Asus.  So yes, the Asus ZenScreen is a very good screen to consider for a portable monitor option.
Final Thoughts
As Asus continues to grow their line of ZenScreen monitors, we are sure to expect technological advances in the near future. For now, the ZenScreen still provides that top quality monitor at an affordable price – a signature move of Asus computers.
Thanks to its top of the line technology, lightweight design, and extremely efficient portability, the Asus ZenScreen is a great option to consider for a portable monitor. With minimal design, advanced screen technology, and of course the nifty pen stand, it's hard to find a sleeker monitor than the Asus ZenScreen.