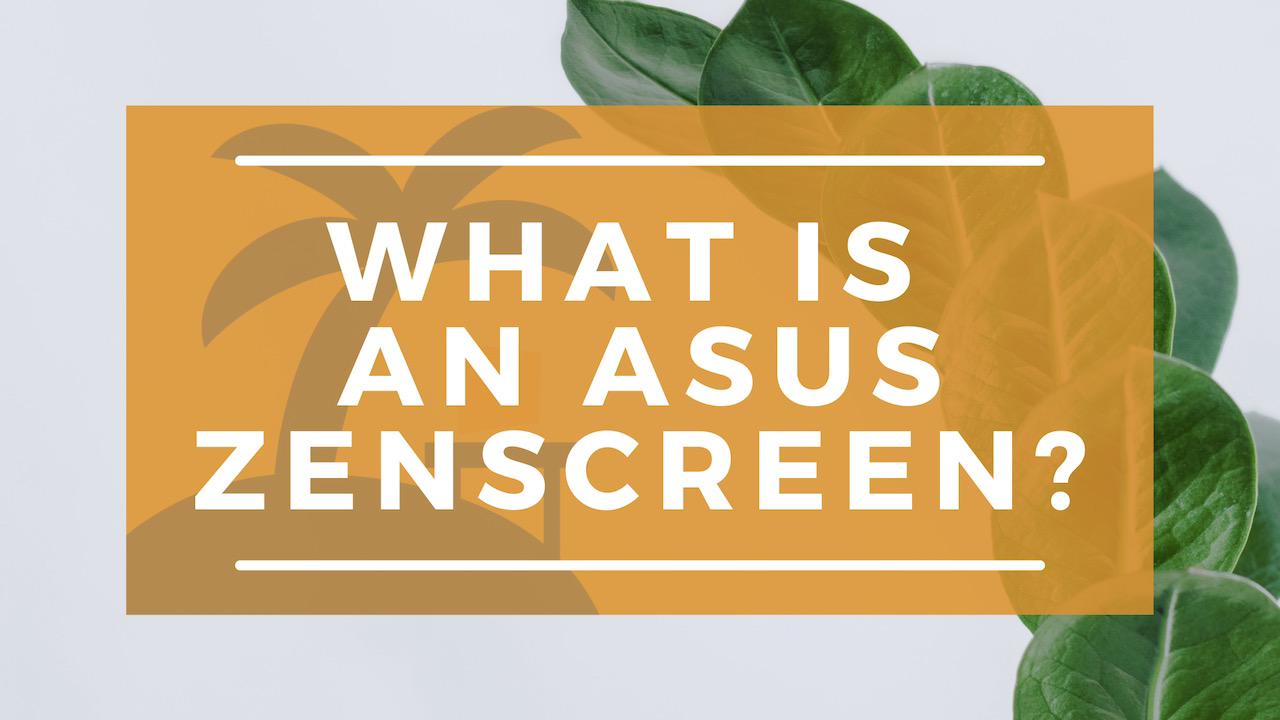 As you probably know, Asus is a brand built on nothing less than quality. For years, Asus has been one of the top brands in computer technology in the world. But what makes Asus stand out, aside from their incomparable quality, is their extremely wallet-friendly price tags. Asus has made luxury possible for their customer base by offering top of the line products at the lowest possible price.
If you've recently been on the lookout for a slim, portable monitor, or an additional screen for your laptop, then you've probably heard the ZenScreen name thrown around. So, what is the Asus Zenscreen? The Asus ZenScreen is a new line of USB monitors from Asus that offers an extremely light, slim, and durable design for optimal portability. In other words, if you are always on the go with your laptop, The Asus Zenscreen was built for you. Did we mention it also comes with the nifty multi-use ZenScreen pen?
The ZenScreen Pen
Yes, you read that right, this nifty portable USB monitor comes with a surprisingly useful ink pen. But this pen has the brilliant job of also acting as a stand for the ZenScreen. Essentially, users can place the pen in the hole just to the right of the logo, and it will prop the monitor up for you. This is especially helpful when working or enjoying the content.
What we loved about this, in particular, was that it made the monitor very easy to carry around as you were just carrying a screen and a pen. The pen does hold up very well and works great for the longterm purpose of a stand. However, for those who would prefer not to use the pen, the magnetic, foldable screen protector can also double as a stand.
Keep in mind that the ZenScreen is not a touch screen nor does it provide stylus capabilities. The Asus Zenscreen pen is an ink pen so stick to paper only!
View this post on Instagram
More About the ZenScreen
The Asus ZenScreen also comes with quite the gamut of specs including four levels of blue light filter technology, eight screen settings for different lighting environments, and 1920 x 1080 pixel resolution. The monitor screen itself is only about 15.6in with a 1080p IPS, and a 6.5mm bezel around the screen making it the sleekest of its kind. What's more, is this nifty little device is only 8mm thick and weighs in at just over a pound.
With the ASUS ZenScreen pen, one USB-C port – with a USB-A port adapter included – and the foldable case that also acts as a stand, the ZenScreen proves to be another masterpiece by Asus. Many reported the monitor was extremely light to carry and made traveling to and from the office or just for work in general much easier.