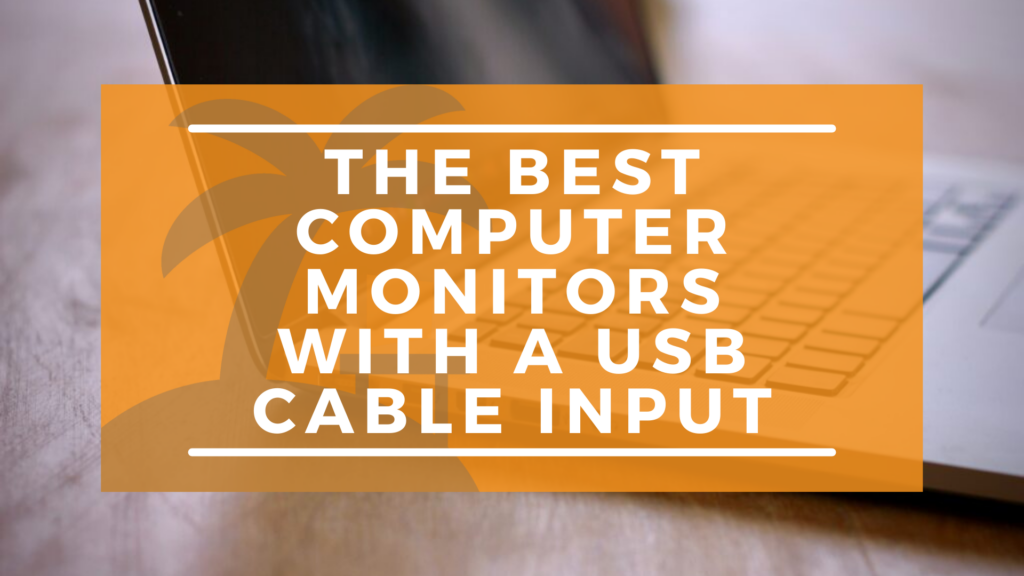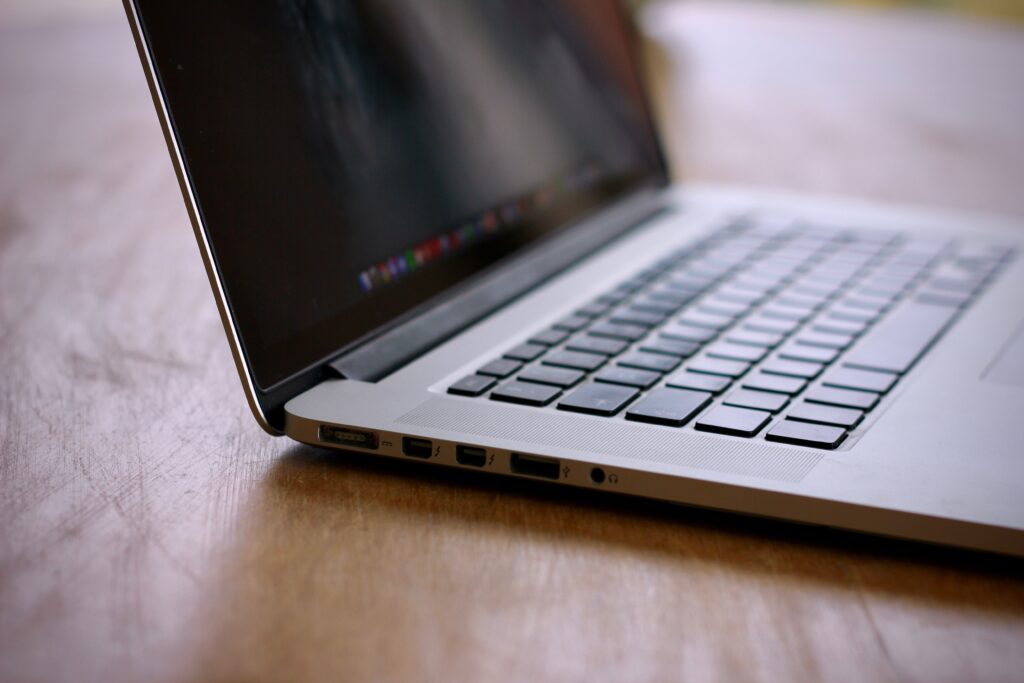 When you obtain and enjoy the features of a Monitor with a USB cable input, you will find that not only is it very affordable and a good value for money, but it is also very versatile. With a USB cable input, you will find that there are many options for you to display your technology on a high quality monitor screen.
However, with so many different products on the market, it can seem daunting, even overwhelming to know what to look for that will best fit your needs. Wandering Office will take you through the best computer monitors with a USB cable input.
Click here for the best monitors with HDMI Input.
Benefits of having a USB monitor
If you are a working professional or find you spend a lot of time on your computer or laptop, then having a USB cable input monitor is one of the best investments you can make. With a USB monitor, you will be able to display your laptop screen or computer screen onto the monitor. This makes for a much easier workflow as well as easier multitasking when you are working or completing an assignment.
Can I use a USB port to connect to a monitor?
The answer is yes. Typically the HDMI to USB adapter works essentially like a video card or external graphics output between your portable monitor and computer. The nice thing is, most computers already have a USB 2.0 or 3.0 Type A port – this is always going to be the small rectangle port. Now, there is a Type B port as well, but this is typically only seen on printers and other devices.
AOC 15.6-Inch Ultra Slim
This monitor is an incredible option to consider because of its high quality picture and resolution. It offers a clean, crisp brightness and flawless picture that makes working or entertaining easy. It also comes with multiple USB ports so you can also simultaneously connect to one laptop to function as a multi-monitor set up.
But once you have your laptop or computer hooked up, this computer screen can be set up by a small foldable stand in portrait or tilted to landscape mode. It comes with a minimal, ultra-sleek design that makes it extremely sleek and stylish. The AOC e1659Fwu Ultra Slim monitor is easy to carry and take with you on the go. It is one of the best monitors on the market today and is highly regarded for its flexibility, durability, and user-friendly setup.
Check Price
Pros
16" display screen with 200 cd/M2 Brightness and max resolution 1366 x 768.
A carrying case is included.
USB powered with USB 3.0 technology.
Foldable stand for easy portrait or landscape display.
It is energy efficient.
It comes with extremely high quality display features.
Cons
It will work with Windows 10 but does require display Link drivers.

ASUS 15.6″ Full HD
The ASUS MB169B+ 15.6″ Full HD IPS USB Portable Monitor is another fantastic option on the market to consider. ASUS has always been a powerhouse at creating top of the line display monitors, and their MB169B+ 15.6″ Full HD IPS USB Portable Monitor is no exception to that.
This 15.6in Full HD portable USB powered monitor is the world's slimmest and lightest USB monitor. It comes with a sleek metallic finish giving it a stylish aesthetic that will also provide solid protective housing for your monitor. It even has a blue blocking filter light that prevents blue light from escaping your monitor and hurting your eyes or causing a headache.
Instead, with advanced technology, the blue light filter minimizes blue light and prevents eye strain over long periods of use.
Check Price
Pros
It is lightweight and easy to carry.
It comes with high quality display features.
Provides blue light blocking technology.
Comes with a 3-year warranty.
Includes a foldable stand.
Uses a single USB 3.0 cable for power charge and data transfer.
Delivers Full HD resolution.
Cons
Not compatible with Macbook or Macbook Pro.

Acer PM161Q bu Portable Monitor 15.6″ Full HD 
Last, but certainly not least, the Acer PM161Q bu Portable Monitor Full HD portable monitor is another high-quality portable monitor on the market with a great value for money. This 15.6" Full HD monitor offers a widescreen IPS display and a 7ms response time – this means it is an extremely fast system to use and great if you are a working professional.
It comes with a standard USB port as well as a USB-C and Micro USB port for power charging and even includes these cables. It also comes with a durable carrying case to keep your monitor safe if you choose to travel with it or take it from meeting to meeting. It also offers a full 1920 x 1080 resolution giving you a clean, crisp picture for getting your work done or enjoying entertainment.
Check Price
Pros
6" Full HD Display screen.
Portable and easy to carry design.
Widescreen display.
Weighs 2.1lbs and is only 0.79" thin.
Includes USB-C and Micro USB Cables.
Includes carrying case.
Cons
If you choose to use the USB-C connection, the source device must be supported by DP-Alt mode, otherwise, it will not be compatible and there will be connection errors.

Why Having a Portable Monitor is Worth it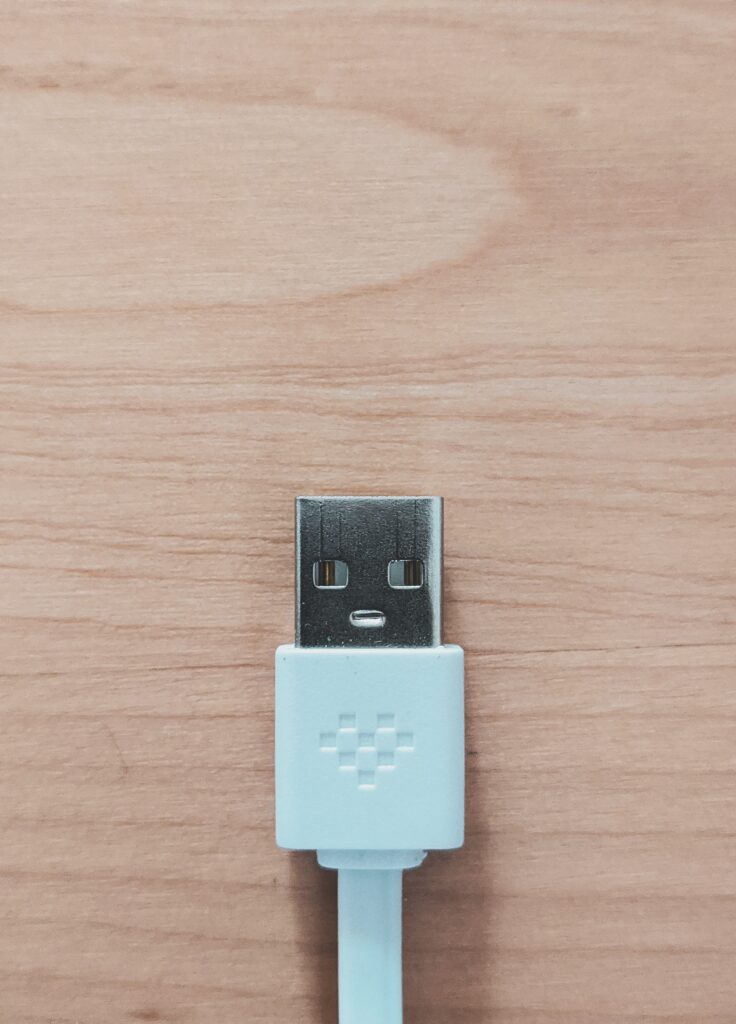 As you can see, there are a lot of fantastic options for portable monitors with USB cable inputs on the market that offer incredible display pictures, wonderful features, and overall incredible reliability. If you are working off a laptop, you may wonder if having a display screen is worth the few extra bucks.
However, owning one of these you will find that your workflow and productivity have increased and you are able to complete more tasks at a higher rate. Investing in one of these monitors can save you a lot of time and even money in the long run.
Conclusion
Whether you are a student in school, working from home, or only looking to purchase a monitor for entertainment purposes, you will find that the USB cable input monitors are the most affordable but also the most versatile options you can find.
Many laptops and computers offer USB input options making them able to plug into almost anything. Because they are so affordable, durable, and easy to use, they make whatever task at hand easy to tackle and hassle free.