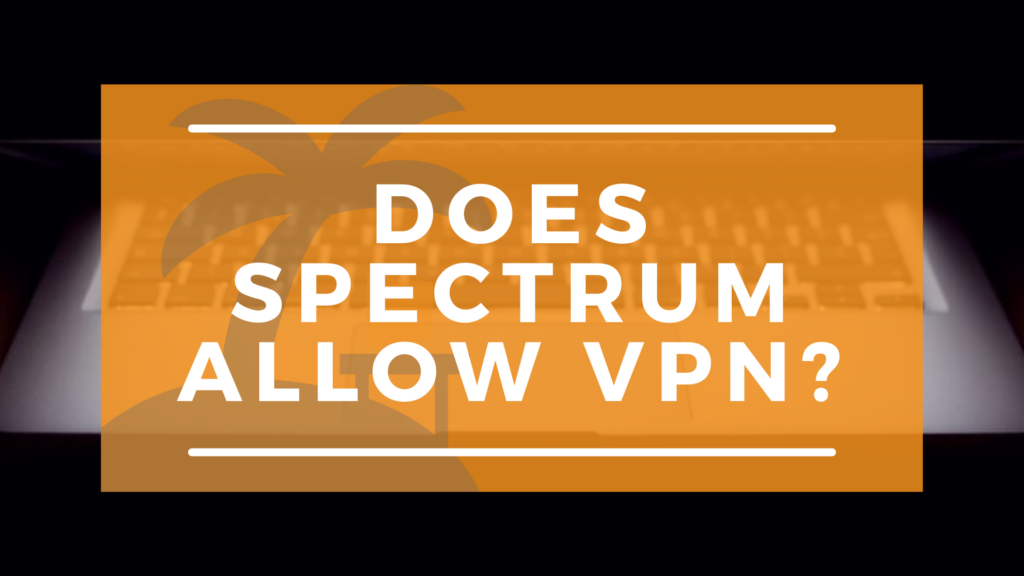 The internet has grown in remarkable ways since it became a thing at the beginning of the twenty-first century, as now there's hardly anything you're looking for that you won't find nestled in the world wide web. It has helped companies take a step in the right direction, it has helped people become global brands, and it has elevated many businesses to remarkable heights.
One of the reasons for this is the speed, efficiency, and privacy of internet providers, especially when done right. However, the internet could be a nightmare if the necessary apparatus isn't put in place to guarantee security, speed, and ease of access. One of the better internet service providers out there is Spectrum, and we'll be checking out the nitty-gritty of this fantastic proposition in a bit.
Here, we will be getting to know what Spectrum is, what it is all about, the kinds of services it provides, and how it makes internet access a reality. Also, we will be examining whether Spectrum allows Virtual Private Network Services, and if it does, the kinds of Virtual Private Network Services that it provides. We will then conclude by summarizing our findings and showing you how to go about the Spectrum business flow. So without further ado, let's get to talking about one of the better internet service providers on the world wide web and how it gets the job done!
What is Spectrum Internet Service?
Spectrum is an internet service provider "owned by Charter Communications, which has been operating since 1993". It is one of the world's most popular internet service providers. It has expanded to operations in forty-four states and 29 million customers.
This internet service provider is one of the most versatile around, as it offers internet, TV, home phone service, and mobile in its network.
It is one of the fastest movers in the industry. Amongst the things that make Spectrum sought out is the fact that it prides itself on its unlimited internet service with no data caps. What's more is they also plan to continue upgrading their cable to ultimately reach 10 gigabits per second (Gbps) internet speeds for their customers.
Spectrum is also one of the internet service providers that support WiFi usage and Virtual Private Network Services. It had no problems with these means of surfing the internet, and it is known to maintain privacy and desist from nefarious website activities. Spectrum is pretty appealing to a clientele that wants want bundled services and those that hate contracts.
However, it might not be the best option for a person that desires the speed consistency, and reliability of strong fiber.  Furthermore, it's pretty straightforward to get Spectrum, as all you need to do is check out the Spectrum map to see if it is available in your jurisdiction; as soon as that is sorted out, the next is a piece of cake. You'll then proceed to decide on a plan, schedule installation, and before you know it, you'll be surfing the net with one of the better services known to internet enthusiasts.
Does Spectrum Allow VPNs?
Yes, it does (1). The Spectrum Internet Service Provider allows various virtual private networks to connect to its interface, and users are pretty much spoilt for choice. It doesn't come as a surprise, as Spectrum has always been one of the safest and the most reliable Internet options when it comes to speed.
So how can you get started with connecting a VPN with the Spectrum Internet Service Provider? First off, you'll choose the Virtual Private Network Service you desire, as it could either be paid or free. Also, you must pick a VPN service that has a mobile application version so that you can utilize your Spectrum subscription on your tablet or smartphone.
Next stop, you will download and install the Virtual Private Network Service on your device, ensuring that you do all these from a trusted source. Furthermore, you'll toggle on the Virtual Private Network, pick the location of your choice, and get right to work. Next, you'll choose that location while turning on your VPN to access a unique address.
When the VPN prompts you to select a country, select a country from the options it presents. Once you connect, you can access all websites in the said country and neighboring environs. Now it's time to enjoy the pick of the bunch with the Spectrum Internet Service backed with a proper and private VPN.
Final Thoughts
So answering the question has been on the majority of minds. Yes, the Spectrum Internet Service allows Virtual Private Network Services. It has always allowed for their operations, which doesn't look like coming to an end anytime soon. The reason being that VPNs promote one of the principal tenets of Spectrum, which is to ensure that users are afforded the maximum amount of protection possible.
Spectrum has been around for well over two decades, and it has provided nothing but excellence and consistency all these years. It's not an easy feat to still be a viable option in this ever-changing Internet age, but Spectrum has done a great job with it.
That's due to the company's ability to move with time, one of the finest examples being how it allows Virtual Private Network Services on its interface. There's no way a proper internet service provider won't respect VPNs, as they are one thing that keeps improving every passing moment, and they're here to stay.
Any Virtual Private Network Service is admissible on Spectrum, VPNs such as Express VPN, Nord VPN, Hotspot Shield, CyberGhost VPN, TunnelBear, you name it! All of them work pretty nicely on Spectrum, and efforts are being made to improve its services and broaden its horizon. Now that you know, it's high time you take advantage of the superb opportunities and remarkable amount of privacy.