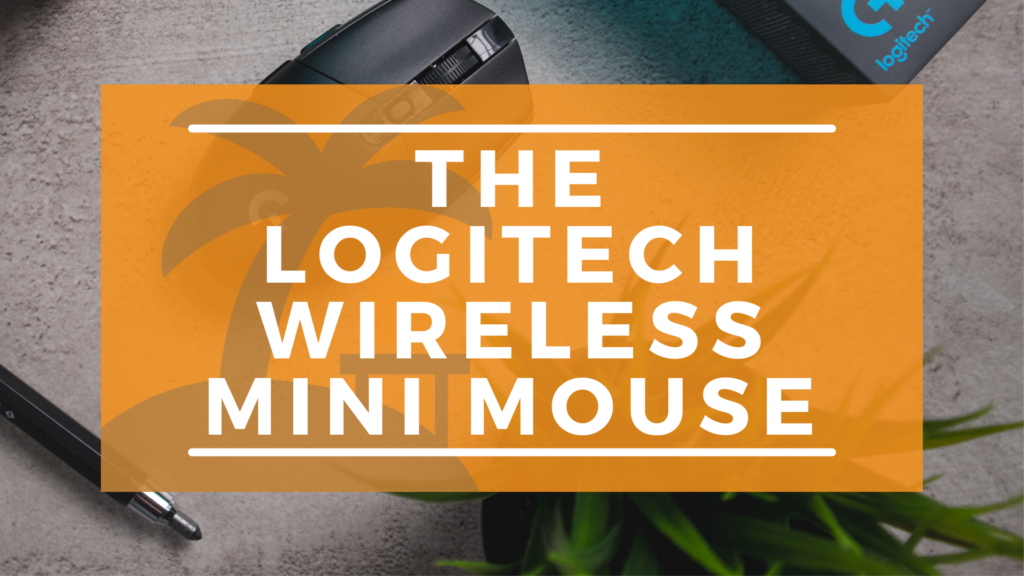 Portability goes a long way in making day-to-day activities more accessible, which also rings through in the tech industry. The technology industry has seen a plethora of high-tech gadgets, and we will be looking at one of the best here. Here, we will be checking out the Logitech Wireless Mini Mouse, a portable mouse that can do it all.
We will be describing the benefits of using a smaller mouse option when on a long-distance trip. We will also showcase the Logitech Wireless Mini Mouse, giving you details on its specs and everything else that you need to know. So without further fuss, let's check out the tool!
The Benefits of Using a Smaller Mouse Option
Here are some of the advantages of using a smaller mouse option while embarking on a journey.
1. Convenience
Wireless mice are technology's gift to humanity, as they make everything feel a little bit more seamless. As of now, you can use your smaller mouse option to access a laptop or desktop that is meters away from where you are situated. This convenience is a far cry of a while ago when you could only connect via a wired pathway. That is an asset, especially when traveling, because you don't have to search for flat surfaces painstakingly.
2. Portability
Traveling is way better when you have portable devices and where a small mouse option becomes a must-have. As with a tiny mouse option, you can fit it right into your knapsack. This portability feature is a far cry from the static desktop tools of old.
3. Versatility
Versatility goes hand in hand with compatibility, and those are two assets that small option mice guarantee. These little geniuses are perfect for connecting with a wide array of gadgets ranging from laptops to flat-screen televisions.
About the Logitech Wireless Mini Mouse
Small, versatile, portable, and widely compatible, the Logitech Wireless Mini Mouse is an incredible tool straight from the Logitech store. This tiny option mouse is an asset for people on the move and others ready to take their workstations on various trips. The mini mouse has an array of features that would excite any tech enthusiast worth his marbles.
Such features include the Wireless Advanced optical sensor mouse with a mini receiver which works wonders for laptop, desktop, and netbook PCs. Then there's the versatility that it assures, as it is compatible with Windows Vista, 7, 8, 10 and Mac OS X 10.5, Chrome OS, among others. Also, the Logitech Wireless Mini Mouse is armed with a 2.4 GHz wireless that assures a robust and reliable connection.
Check Price
Specifications
Brand -Logitech
Item model number – 910-002720
Operating System – Windows Vista, Mac OS X 10.5 Leopard
Item Weight – 3.2 ounces
Product Dimensions – 7 x 5 x 2 inches
Item Dimensions (LxWxH) – 7 x 5 x 2 inches
Final Thoughts
Wireless mini mice are an asset to a computer enthusiast and just about anyone that possesses a work-from-home station. They have all the desirable qualities that a modern tech device should include, and there are many choices on today's market.
The Logitech Wireless Mini Mouse is one of the finest products in today's market, and it is an asset for a would-be purchaser. We have shown you all the qualities you need to know; now, it's up to you to take the next step.