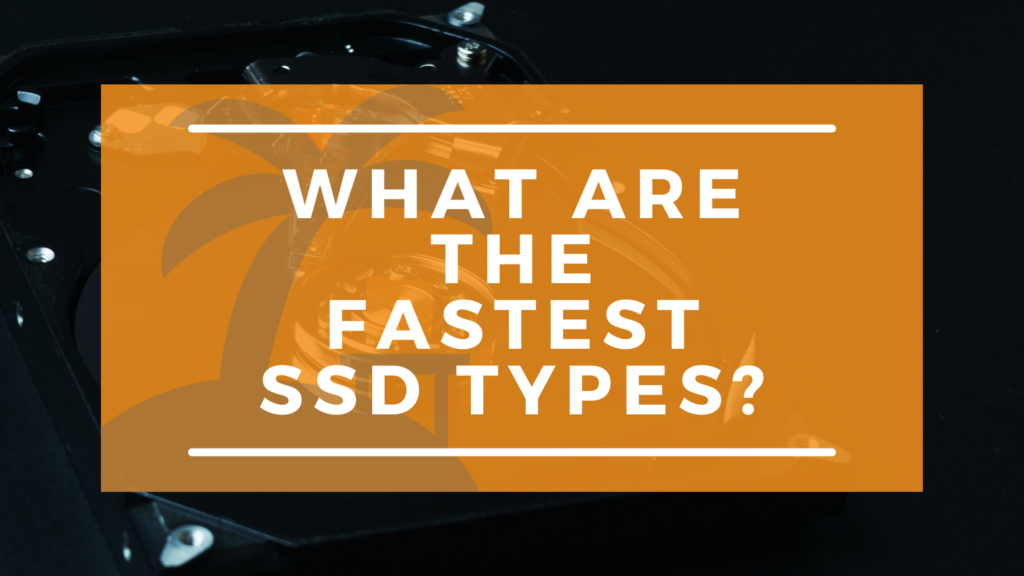 Quite some people go for just any type of Solid State Drives whenever they feel like upgrading the storage unit of their computers. Because of the noise going around about how fast the SSD is compared to the HDD (traditional Hard Disk Drive), most users do not bother to know if there are suitable, different types of SSDs.
Before purchasing a Solid State Drive, it is advisable to know which of the types of SSD offers more speed and reliability, and as a matter of fact, which is more susceptible to periodic upgrades. Here we will be talking about the types of SSDs available in the market and also point out the one that is suitable for individual needs.
What do we mean by SSD?
The Portable Solid State Drive is a storage unit produced by different brands across the globe. It is a new storage technology, even though it has been around for a while. If you just purchased a laptop, there is a high chance it will come with a solid-state drive. A traditional SSD has no moving parts; it uses a NAND flash memory.
The more NAND chipset an SSD has, the more the memory capacity. The HDD is suitable for people who need much more space to store a large amount of data. If you want speed over the span at a considerable price, the SSD is your best option.
We have two types of SSD;
SERIAL ADVANCED TECHNOLOGY ADVANCEMENT (SATA) SSD;
PERIPHERAL COMPONENT INTERCONNECT EXPRESS SSD's OR NON-VOLATILE MEMORY EXPRESS SSDs.
SERIAL ADVANCED TECHNOLOGY ADVANCEMENT (SATA) SSD
This type of SSD tends to be slower when compared to the PCIe SSD. SATA uses the same interface as the traditional Hard Disk Drive. Hence, it is slower in performance. However, it is still five times faster than the HDD. SATA has been around for a while, so it is still reasonable to find people still using it.
The average speed is around 500mbpc-550mbpc and maxes out at 600mbps or 6gbps. Because it works on old and new computers, the most common you can find in the open market is the 2.5 inch SATA SSD.
PERIPHERAL COMPONENT INTERCONNECT EXPRESS SSD's OR NON-VOLATILE MEMORY EXPRESS SSDs.
These are the fastest types of SSDs with more bandwidth which provides three to four times the speed of the SATA SDDs. They offer more reliability in performance when compared to all other portable storage units, including the HDD. They are high-performance expansion cards plugged directly into the motherboard.
It means they will generally work hand in hand with graphics and audio cards. If you are a hard-core gamer, you should get the PCIe SSD because of the faster performance rate.
The PCIe is more expensive than the SATA because they are shorter with around 2000mbpc clock. However, if you are more concerned about space than performance, then you'd be using the SATA SSD.
Final Thoughts
SSDs generally are the most sought-after in the market now when it comes to choosing a storage unit. Because its speed and performance offer Techies the comfort of creating more content at a relatively fast pace, it means no more waiting for hours for a transfer to complete.
Most of the SSDs come in stylish and portable designs for easy carriage and different data protection software to safeguard users' personal information.
The PCIe SSDs are generally the fastest types you can find out there. With more upgrades to come, we have a lot to expect when it comes to performance.