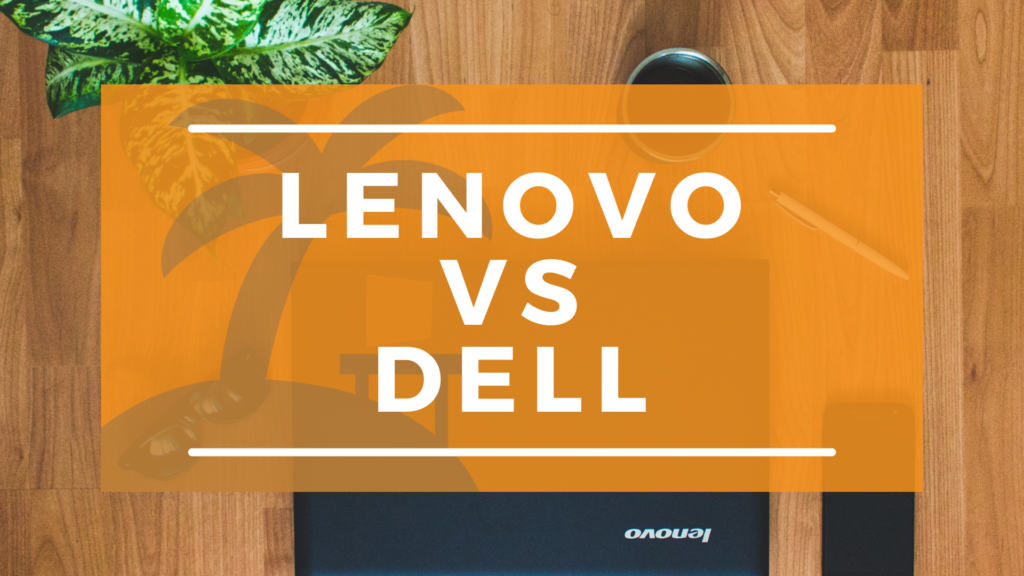 If you're on the hunt for a new laptop, then you've probably stumbled across an overwhelming amount of brands, options, sizes, and so on. It can be intimidating to know what to look for, and comparing the big names can help you make the right buying decision for yourself. Luckily, Lenovo and Dell and some of the top computer manufacturers in the world when it comes to Windows laptops. However, they both have very different perks and many of their own pros and cons.
For the most part, Dell is on the higher end of specs, features, and price. However, that doesn't necessarily reflect that their products are of higher quality. Throughout this comparison, we want to highlight a few key features in both brands to help you make the best possible decisions for yourself.
Dell vs Lenovo: What You Need to Consider
Off the bat, both Dell and Lenovo make incredible laptop options. Although they vary in specs to meet the needs of each type of user, both makers will have something to best fit your needs. However, there are a few things that you may want to consider before buying from either of the brands.
Budget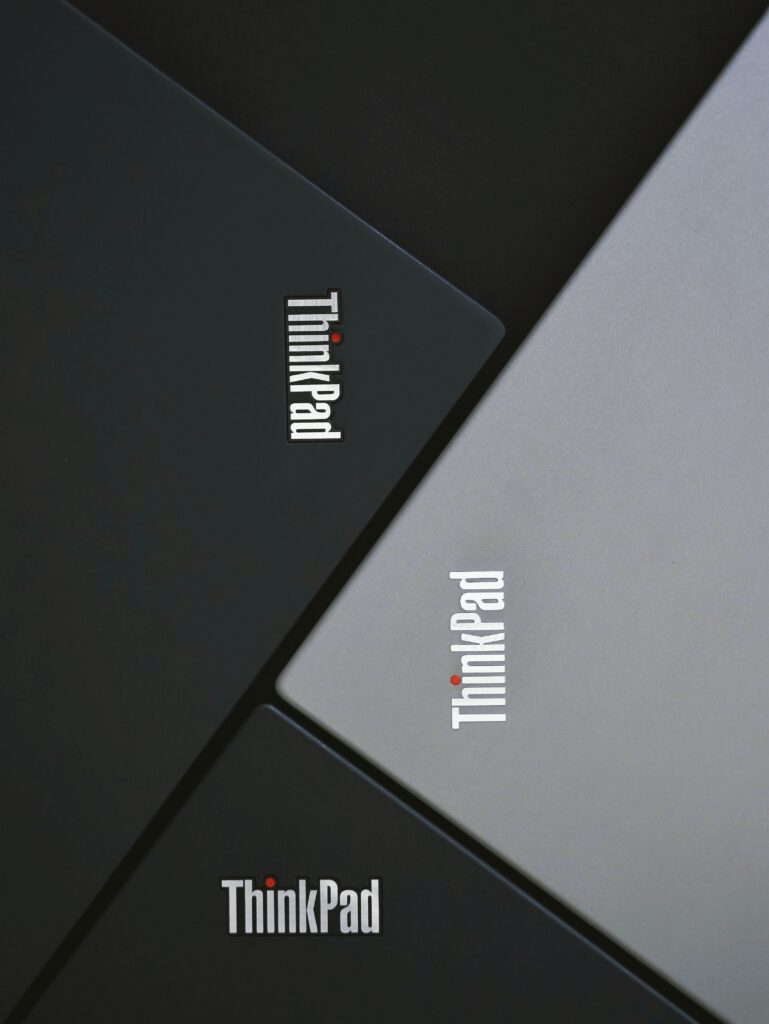 Budget will be a big factor for you as you start to search for a new laptop. While both brands make higher end models that can get up there in price, Dell has always been the more expensive option compared to Lenovo. Dell laptops typically come with a wider gamut of speculations, higher performance, and more advanced technology options compared to Lenovo laptops. Thanks to their reputation and constant innovation, Dell reps a steep price tag.
However, Lenovo still delivers a high quality product for its users – and at a much more affordable price. Lenovo laptops are built on longevity, durability, and premium performance. While they don't always hold up to the specs that Dell can provide, Lenovo laptops are still a great option that won't break the bank.
You can check out the best place to buy new laptops by checking out our where to buy guide.
Design and Aesthetic
When it comes to design and aesthetics, these two makers were truly tied for us. Both deliver sleeker, thinner, and overall more aesthetically driven laptop designs with each release. It's important to consider how your laptop looks, but thankfully with these two makers, you will be getting an incredibly sleek design regardless of the model you choose.
Performance
This is a big one and one we will dive deeper into when we do a full breakdown of each brand. For starters, we know that Dell's reputation is to always deliver the highest performing laptops on the market each year. They outlast many of their competitors and can be great for gaming, creative work, or demanding workdays. Plus, with additional specs, these laptops offer a lot more for the right type of user.
Lenovo, on the other hand, still delivers great performance. However, they typically are not quite as high powered as Dell laptops and may not be a great option for gamers, or individuals who will be using their laptops for long hours of work. While they do excel in other areas, performance is one to look out for in Lenovo if this is something you are needing in your everyday use.
Dell Laptops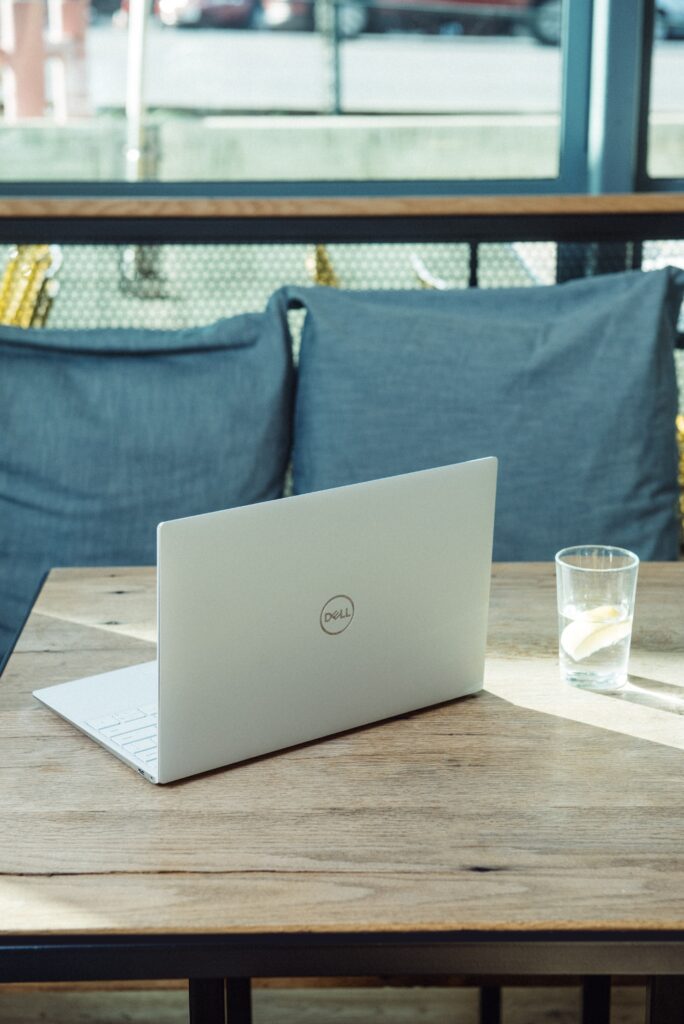 As we've established, Dell makes more expensive laptops than Lenovo, and they do hold up to the quality of that price tag too. Keep in mind that these laptops are going to be great for gamers, demanding work hours, and strenuous activities.
Dell laptops typically come with amazing high end screens, usually in HDR which looks really clean on a laptop screen. They also can run for up to 6 hours even with heavy use – pretty solid for a laptop.
In terms of their performance, typically the top-shelf Dell laptops come with incredible processors and graphics cards which can compete with even high end gaming PC's if you want them to. The beauty of Dell is that you are able to completely customize and build your laptop from the ground up to include specs and features that you need.
While they do include lots of 'pre-built' laptops for you to choose from,  you do still have the option to amp it up however you want to which is one of the biggest draws to Dell laptops and computers in general. Bottom line is, if you are willing to spend the money, then Dell will give you all the power of a full desktop PC in a portable laptop.
Pros
Dell uses high quality materials and technology to manufacture its products. Their internal design and parts are made to uphold the high standard of the Dell reputation.
Dell has one of the best displays in their laptops screen in the market.
Dell allows you to completely customize your laptop to meet your exact needs.
Cons
Battery life has been known to drastically slow down over time in Dell laptops. Especially if the every day use is taxing.
Dell can be one of the more expensive options on the market.
Dell's XPS series
The best known laptop series by Dell is by far their XPS series. This line can be somewhat expensive, but they are popular for a good reason. They still remain some of the best built laptops on the market today and surpass many other laptops in display quality, enhanced audio, durability, and outstanding, long-term performance.
The entire XPS line has about 34 laptops included, all ranging in specs and performance. However, the XPS series can most easily be broken up into the XPS 13, XPS 15, and XPS 17 – all respective to their screen sizes. Besides their comfortable keyboard (depending on the model you choose from the series) and strong battery life, what draws people to the XPS line especially is their attractive aesthetic.
The Dell XPS laptop series is one of the sleekest, thinnest, and tech forward looking series we've seen on the market. They offer that 'cool factor' that is difficult to match. By far the most popular laptop option in the series is the Dell XPS 13 9310 TouchScreen Laptop.
Check Price
This 13.4in InfinityEdge Touch Display reps advanced thermal engineering with dual fans and heat pipes, adaptive performance based on the latest Intel Dynamic Tuning Technology, and the finest details of any of the XPS laptops.
Aside from its of course stunning display, our favorite part about this laptop is that it is ENERGY STAR certified. This means the laptop is free of materials that are harmful to the environment, but it also utilizes recycled plastics collected from the ocean for its black packaging trays. The white packaging trays are made up of bamboo and are 100% recyclable. In fact, 90% of the laptop's parts can be easily recycled or reused.
Specs and Dimensions
Display Resolution: 1920 x 1200p
Screen Size: 13.4in
Dimensions: 7.82 x 11.64 x 0.58 inches
Weight: 2.8lbs

Lenovo Laptops
Lenovo offers a competitive product to Dell and still remains one of the top brands in the world thanks to their reputable products. They are usually some of the best selling on the market, and for good reason too. They make great quality, versatile products that meet the needs of each type of user. But most importantly, their price tag isn't too steep compared to Dell.
While they may be on the lower end of price, you still get quite the bang for your buck with these laptops. Lenovo laptops usually come with strong Intel processors that allow them to perform under demanding pressure such as gaming, video editing, and other types of creative work.
However, keep in mind that you won't be able to run anything at 240hz. Lenovo laptops are usually best suited for casual work, basic office programs and software, and other types of casual every day use. In other words, if you need a laptop for work that can perform for long hours, doesn't compromise on quality, but won't break the bank either, then Lenovo is the way to go.
Pros
By far Lenovo is the best value for money. The quality you get for the price you pay beats out Dell every time.
Aesthetically, Lenovo laptops are typically more advanced with a sleeker design.
While they are on the cheaper end, they do not compromise on quality. You can still expect the same top tier internal parts for optimal performance.
Cons
Lenovo typically carries simpler models that don't include as many specs and features as Dell laptops. For this reason, it can be hard to find a premium laptop option through Lenovo.
While they are built to handle strenuous demands, Lenovo laptops are not built for gaming or video editing. You can utilize your laptop for these purposes, but they will not hold up to the power or speed of a Dell laptop.
Lenovo Thinkpad Series
By far the most popular line of laptops by Lenovo is their Thinkpad series – which you may have even stumbled upon yourself as a top result for Lenovo laptops. The Lenovo Thinkpad has been one of the top selling laptops on the market for the last few years. This laptop specifically targets the business community although it is very popular amongst many working professionals.
From this series, the most popular option hands down is the Lenovo Thinkpad X1 Carbon Gen 9. This powerful laptop comes with a 14", Full HD IPS screen as well as a 11th Generation Intel Core i5-1145G7 Processor with vPro.
Check Price
Keep in mind this laptop is on the higher end of the Lenovo series and many of their earlier generation laptops run much cheaper than this. However, if you are looking for a longterm laptop that can perform demanding work hours and run more advanced programs and software, then the Lenovo Thinkpad X1 Carbon Gen 9 is the best option.
Spec and Dimension
Display Resolution: 1920 x 1200p
Screen Size: 14"
Dimensions: 0.59 x 12.38 x 8.72 inches
Weight: 2.49lbs

Final Thoughts
When it comes to Lenovo vs Dell it's hard to crown a winner. It is going to come down to user preference and budget. While Dell makes an incredible laptop, most notably their XPS series, they do come with a steeper price tag – well worth the price I might add if you are able to. However, Lenovo offers many of the same brilliant qualities at a much lower price.
If you are planning on using your laptop for high performance tasks, gaming, or long hours of work, then Dell is the way to go every time. Dell will be able to provide you with a quality laptop that can hold up to anything you throw its way.
However, if you are simply performing office work, everyday browsing or using your laptop for Netflix, then Lenovo will be able to offer you the quality you are looking for without all the specs and features that you don't need.