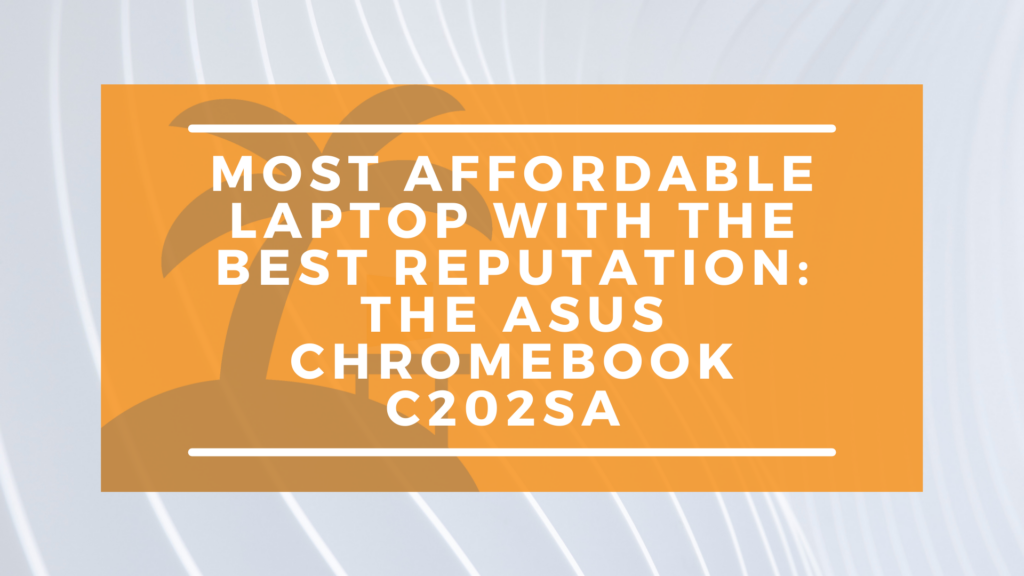 One great fear a purchaser has when buying a laptop is that it could drop at any moment and get ruined. Well, with the Asus Chromebook C202SA Laptop users no longer have to worry about this problem. The system was designed with a very durable chassis which has been proved to survive even after falls from great heights. Even more impressive is the interior of the laptop which has an excellent keyboard and a battery which when fully charged can last for as long as 10 hours which is quite impressive.
Asus Chromebook C202SA Laptop
Check Price
Design
As stated earlier, the laptop has a pretty strong exterior. That being said, it also comes with a dotted plastic lid and at the bottom of the laptop there is a protective plastic ring which will help protect the laptop if a drop occurs.
Opening the laptop will reveal a plastic silver deck and a black keyboard featuring blue colored lettering. It has an 11.6-inch, 1366 x 768 display.
Having such protective features comes with it's own disadvantages of course. The laptop weighs relatively heavier than most of its counterparts weighing about 2.6 pounds.
Durability
In an Asus publication about the product it was stated that this armor tank of a laptop could survive a fall from 4ft if dropped on its back and about 2.6ft if dropped on its side.
Performance
The laptop carries a 1.6-GHz Intel Celeron N3060 processor and 4GB of RAM. That being said, the laptop isn't necessarily a super powerhouse but it is the best you can expect from a Chromebook. The laptop is extremely useful for people who have jobs as secretaries, typists and office clerks in general. Playing high capacity games is probably ill-advised though.
Audio Capacity
The laptops appearance could easily deceive you into believing that the sound quality won't be up to par. The exact opposite is the case however as this laptop definitely packs way above its weight class. When songs were played on the system, listeners including me discovered that it has a clear audio, the bass is also quite good. Overall it definitely passes the sound check.
Touchpad and Keyboard
The keyboard and touchpad of this laptop was named as one of the best ever in the Chromebook series. The keys are separated by a distance of 2.1mm and require just about 60 grams of force to push the keys which results in an optimal experience for the user.
As stated earlier students will definitely fall in love with this system because it will definitely increase your speed in typing which will of course have a direct reflection in assignment and project completion. The touchpad doesn't require much force to click, and scrolling is very easy and accurate.

Conclusion
The Asus Chromebook C202 is definitely a well built system. Just it's durability alone is a huge green flag, when combined with its battery performance and on-screen features it is easy to see why it is a high seller. While it is slightly heavier than other systems it definitely makes up for it with its many features. Perhaps the best thing about this system would be its low cost; you could get this laptop for under 200 dollars.