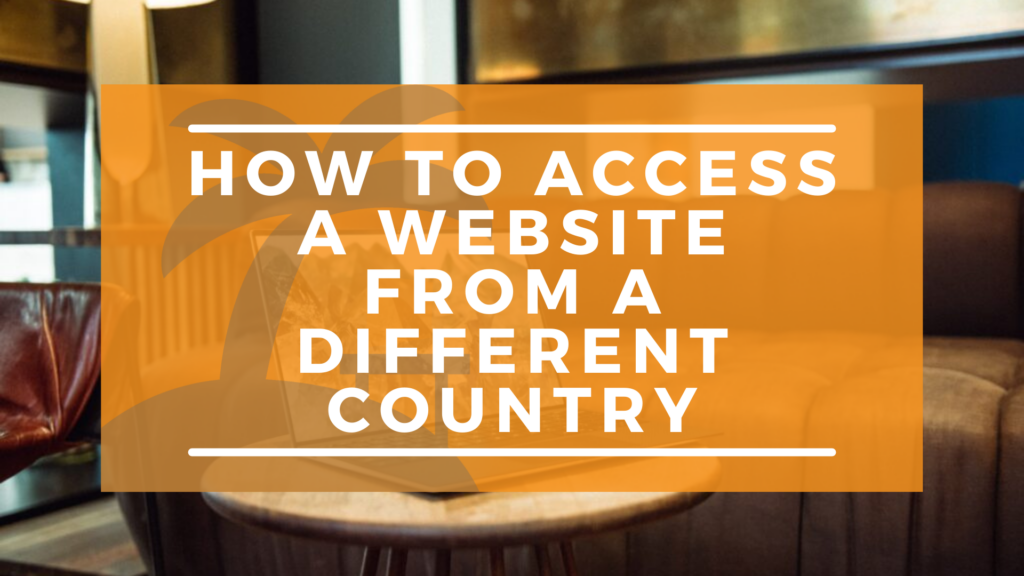 There are over two hundred countries on planet Earth, and so many of these countries have unique jurisdictions and laws governing internet usage. It's not out of the ordinary to see that a website you want to access isn't accessible due to the country you are residing in, and this could either be annoying or just plain unfortunate.
However, technology has grown in remarkable ways in the last decade or so, and as such, there are ways to go around such strict laws and potentially awkward situations. We'd be going through the selected way via a Virtual Private Network, which nullifies the ardent concept of firewalling other nations.
The internet is vast (hence the world wide web); thus, it shouldn't be a norm to get blocked from accessing the legitimate content of your choice.
Here, we will be going through the motions, combing the world wide web, checking out the most mundane options, and drawing out logical conclusions. We will show you how you can access a website from another country using a Virtual Private Network.
We will also string off a list of reasons you want to access a different country's website. Furthermore, we will educate you on how a Virtual Private Network works, whether it's free, paid, and anything in between. We will also itemize some of the better Virtual Private Networks around and give you our best recommendation.
So without further ado, let's get to breaking through those firewalls and accessing premium content!
Can You Access a Website from a Different Country?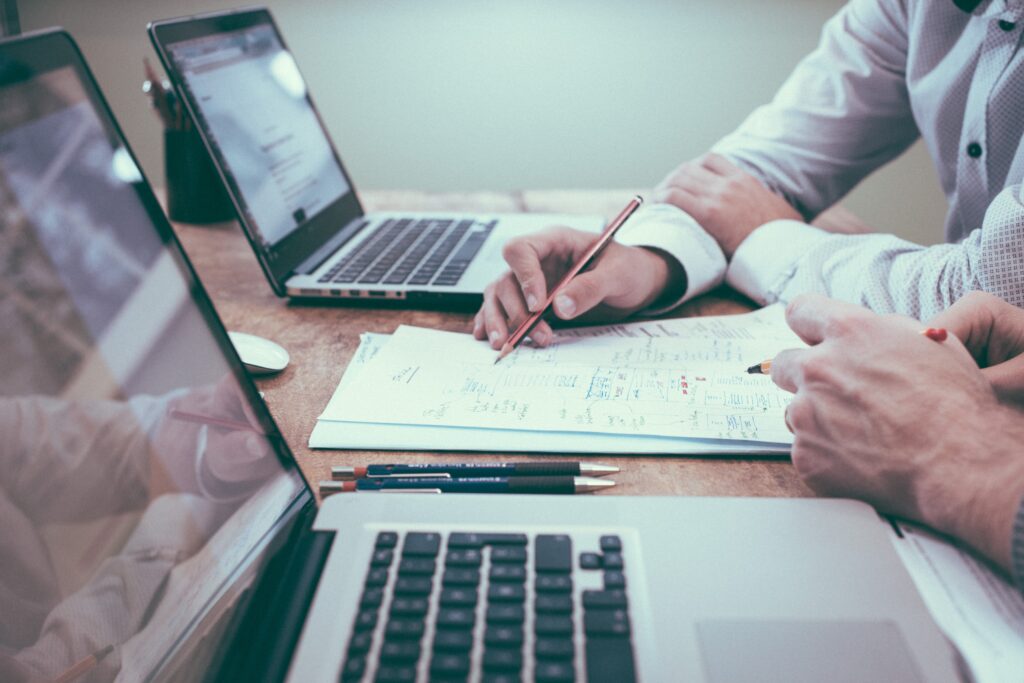 Usually, this is a question with a definitive answer, the answer being a resounding yes. However, no thanks to numerous laws, legislation, judgments, and statutes, people find it challenging to access particular countries' websites. This could be a major buzzkill.
It could occur when the said website is the last available option to access a piece of information, a mobile application, or an article to further education. Thankfully, technology has gone well past the stages of those firewalls and apparatus put in place to prevent good-minded people from accessing websites on the world wide web.
So even though some companies, countries, and individuals make their websites inaccessible for people in a foreign clime, such affected people can still access the said websites if they chose to. How would they do this? Simple, they can get this done using a Virtual Private Network as Virtual Private Networks are tailor-made to handle such circumstances.
They go through the well-guarded firewalls and give the foreign-based individual a clean route to accessing some premium content. Now the days of looking for alternatives are long gone. The disappointed sighs of being blocked from accessing good content are well and truly over, and you can access a website with consummate ease, all thanks to Virtual Private Networks! Speaking of which, we will tell you how VPNs work in a bit.
Why would you want to access a website from another country?

There are many reasons why an individual or company would love to access a website from a different country. Such reasons vary in urgency, recency, versatility and are usually motivated by a lack of home-based websites offering what the person needs then. Here are a couple of common reasons.
1) Digital Streaming Platforms
The world has changed radically from what it used to be a few years ago, as most music is being consumed online, simply rendering record stores redundant and making the internet a vast music library. However, unfortunately for many countries, they aren't privileged to enjoy these features for reasons best known to streaming platforms like Spotify and Apple Music.
However, you can use a Virtual Private Network to neutralize this issue and stream as much music as you desire. This also goes for some videos on Twitter that are "unavailable for your location," but once you're using a VPN, it's all said and done.
2) Making Online Transactions
The internet is the best linkup spot for a world that is quickly becoming a global market. As such, it is essential that a buyer or seller can conveniently access the websites needed to carry out such endeavors.
That's where these mediums come in handy, as with a VPN, you'll be able to bypass any firewall preventing you from accessing the said website, thus making your transaction a foregone conclusion.
3) Remote Studies
Bagging online degrees has been a thing for over a decade; however, it gained a higher significance due to the coronavirus pandemic. As such, it's not out of the ordinary to see complete academic curriculums being taught on the internet, and here's the catch. Usually, in those, students are required to download materials from different websites to further their goals.
However, some of the websites might be inaccessible because of various foreign policies and pesky firewalls, which could be detrimental to attaining the said degree. But thanks to Virtual Private Networks, that's more or less a forgone conclusion, as now you can access any website of your choice with remarkable ease!
How Does a VPN Work?
We will start by defining what a Virtual Private Network (VPN) is before you go ahead to explaining what it does and how it works. A Virtual Private Network is a "series of virtual connections routed over the internet which encrypts your data as it travels back and forth between your client machine and the internet resources you're using, such as web servers."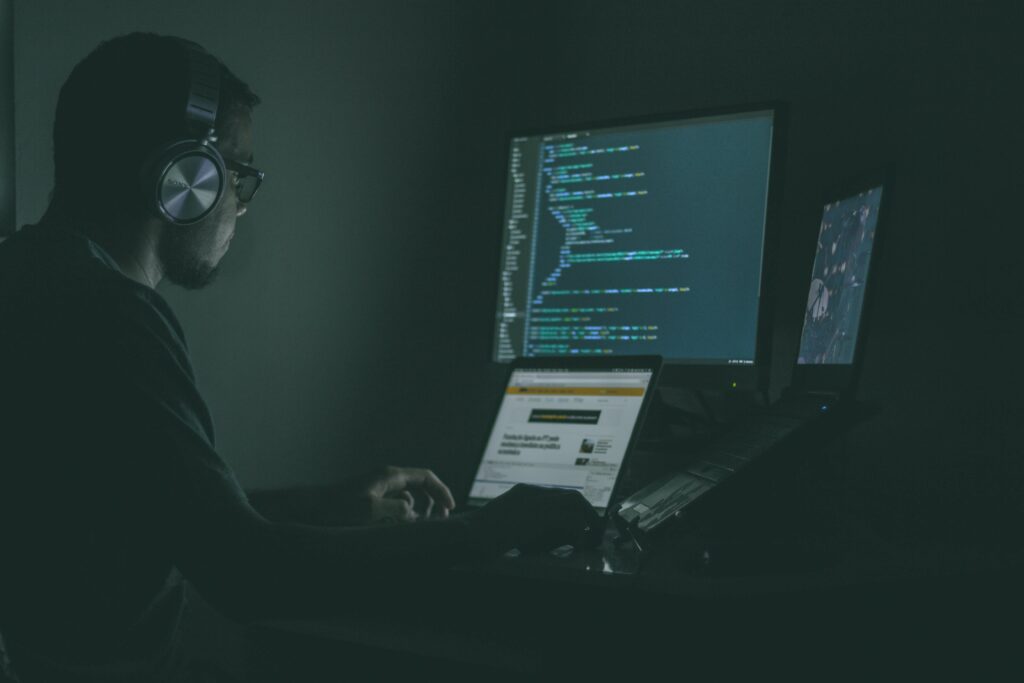 A VPN is finely made and adequately equipped to ensure that your data remains indecipherable, your location can be altered to one of your choices, giving you a remarkable level of security to proceed with your internet dealings.
VPNs typically work this way, and I quote, "Data is transmitted from your client machine to a point in your VPN network. The VPN point encrypts your data and sends it through the internet. Another point in your VPN network decrypts your data and sends it to the appropriate internet resource, such as a web server, an email server, or your company's intranet. Then the internet resource sends data back to a point in your VPN network, where it gets encrypted. That encrypted Data is sent through the internet to another point in your VPN network, which decrypts the data and sends it back to your client machine" (1).
Hence, a person using a Virtual Private Network would be utilizing the software to enable his or her location to remain anonymous, giving the said individual a privacy measure. VPNs also vary in design. However, a proper paid VPN should get you all the things you desire, such as privacy, encryption, fast internet access, and, most importantly, data protection.
There are also a couple of accessible Virtual Private Networks that do wonders for internet users, even though the paid versions are more accurate and have loads of extra features! Speaking of which, here are some of the best ones around.
What are the Best VPN Services?
There are hundreds of VPN services on the market, and a casual look through your mobile app store would expose you to a couple of the most downloaded ones. However, those are mostly free, and they have varying degrees of success; here are three of the best-paid versions around. VPNs that have a next-level degree of excellence!
The name says it all, and you'll be sure to be getting value for money with the CyberGhost VPN Service. CyberGhost has many features that allow a user to get the most of his or her Virtual experience, leaving little to no margin for error. There are dedicated servers on show, which work wonders for many purposes such as streaming, torrenting, and binge-watching.
Also, there's a 45-day money-back guarantee meaning that you can get your money back after the stipulated period if you feel you aren't getting what you bargained for. CyberGhost also has many wealthy clients, meaning that you'll be getting the best, considering that the company has a lot to lose if they don't measure up to the set standards.
The Virtual Private Network Service with undoubtedly the most extensive mobile phone application on the internet. TunnelBear succeeds in places where other VPNs fall short, and that's why it made this list.
Well, that and a couple of features such as the excellent user experience, as you'll be treated with respect, you'll get quick customer service, you'll be getting value for money, and a premium is placed on user satisfaction.
There's also the solid privacy policy, as it's pretty clear that TunnelBear did their work in that respect, as a detailed look through their terms and conditions would showcase a brand that knows what it's doing.
Last but surely not least is the versatility it exudes, as there are servers in over twenty countries, and you can connect to five of them at a time; now that's a finger-licking proposition.
The last is not the previous based on features it provides, most especially that the security front. VyprVPN has always been an industry leader in security, and it's pretty refreshing that it has added so much more to its catalog. First things first, VyprVPN is one of the most affordable VPN services around, as it goes for an almost ridiculous US$1.66 per month fee if you subscribe for three years.
Furthermore, it has an easy-to-use interface, blessed with a legible font, and other cool features that would draw a user is at the first instance. Also, there are over seventy server locations worldwide, with excellent modalities like auto-connect and a kill switch feature.
Final Thoughts
Long gone are the days when you couldn't access a website due to a pesky foreign policy that seems tailor-made to ensure you don't get what you need. That's because there are fantastic apparatus on the internet like VPNs that make global internet access a foregone conclusion. All you have to do is ensure that you get a reliable one, making your internet experience a worthwhile investment.
Now you can access all the streaming platforms, educational materials, hilarious content, and a host of other fantastic stuff without having to worry about a super-strong firewall that looked impenetrable. Just ensure that you steer clear from problematic situations and banned websites from your region, and you're good to go!