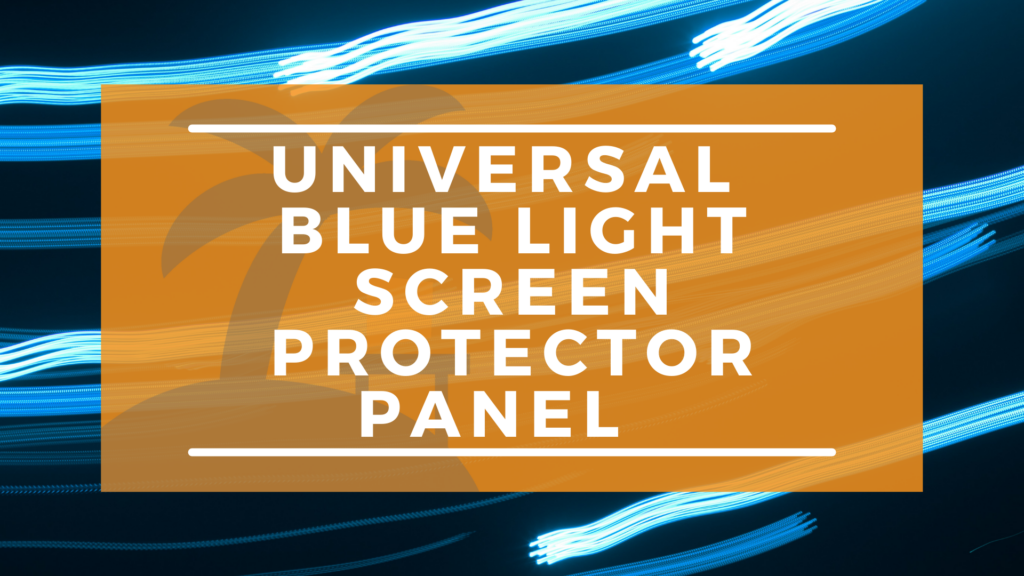 Spending long hours using our digital gadgets especially computer displays incident by the need to meet up with either virtual work demands or seeing movies on our computers and smartphones put many of us at risk of staining our eyes and causing gradual damage to our sights.
This is as a result of continuous and prolonged exposure to harmful blue lights emanating from our computer screens which can result into blurry vision, headaches, sleeplessness, eye fatigue among others. This is why companies like VINTEZ Technology Inc., have upped their games in ensuring that users get the necessary eye care protection needed while using their digital devices.
Their Universal Blue Light Screen Protector Panel is a blue light filter for computer screen use, which reduces exposure to harmful blue light and UV light at the source. It does all this without the use of any special glass or making any adjustment to the monitor itself.
With this, we can indeed say that the company has solved the long standing issue of eye strain in the digital community thereby ensuring that users can meet pressing deadlines and enjoy prolonged gaming or coding session without fear of damaging their vision.
This article will reiterate the important role played by the Vintez brand in producing and distributing high end Universal Blue Light Screen Protector Panels and also run through the product details and features. We will succinctly intimate you with the pros and cons of getting the product in the later part of this write up.
About the Brand
Established in 2011with offices and stores located worldwide, VINTEZ Technologies has been pivoting the drive for resolving health issues accompanied with prolonged use of computer monitors, be it desktops or laptops.
The brand has been effective in its effort to make users' lives more secure by ensuring safer use of computers and laptops wherever and whenever we choose to.
Their products use best in-class technology which has witnessed global acceptability by its users, making the company a trustworthy brand that not only care and protect against visual theft of personal data but also about the visual health of the people who continuously spend days staring at the screen.
Product Details and Features
Check Price
The Universal Blue Light Screen Protector Panel blocks up to 95% of UV light from reaching the eyes and also blocks 43% to 61% of blue light within the range of 420nm – 460nm which preserves the light sensitive cells of the retina where the possibility macular degeneration resides.
The product boasts five layers Eye Protection quality which helps secures long term vision health and greatly improves your ability to lead a full and happy digital life.
It is suitable for any monitor brand as it fits any 19"-19.5" computer monitor. It is simply detachable and reusable at any time you wish to change your monitor or laptop.
Anti-Scratch and dirt proof. This extends monitor longevity by acting as an outer layer on the monitor.
It is easy to mount without any tool or hardware. The product is also protected under our lifetime Replacement Guarantee.
Pros and Cons
Pros
Blocks harmful Blue light and UV light from causing harm to the eyes.
5-Layer Eye protection guaranteed.
It guarantees return on investment, as it ensures you get value for money.
Cons
The filter might be too thick for some users.
Final Thoughts
VINTEZ Technologies pride itself on its readily available customer support to attend to any customer complaint. While providing healthy protection for the vision of its users the brand also went out of the way to ensure that the privacy of its customers are protected. The product is indeed a good choice in the daily healthy usage of digital devices.