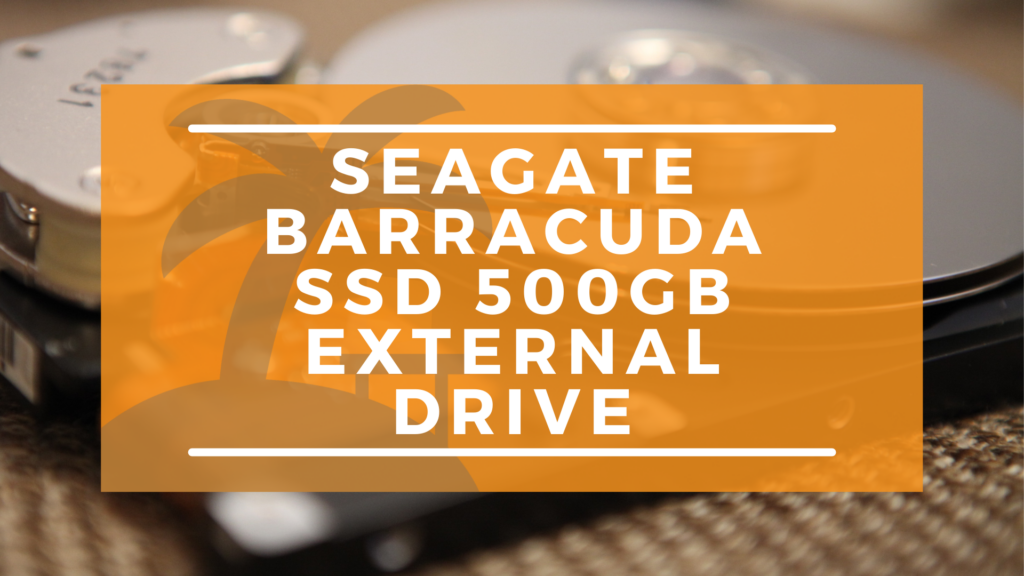 Finding the ideal storage device to save your content can sometimes be a bit of a task. The technology market has a wealth of storage units to choose from. It ranges from portable flash drives, memory cards of different sizes, and portable hard Disk Drives and Solid State Drives.
The need to work and create content faster by tech professionals than the traditional HDD offers has necessitated the development and manufacturing of portable SDDs that execute tasks and transfer files in seconds. The Seagate Barracuda Fast SSD is one such storage device.
We will familiarize you with this excellent storage unit's fantastic features and specifications and outline what makes it one of the best among its peers.
About the Brand
Seagate Technology, an Irish Public Limited Company, is an American data storage company incorporated in 1978. The brand has since been in the business of providing affordable storage units and devices with high-end technology for the satisfaction of its customers.
They make smaller and reliable storage devices that offer incredible speed and come easily affordable for their users.
Seagate Barracuda Fast SSD (Review)
Check Price
As one of the Best External SSD options out there, the Seagate Barracuda Fast SSD is designed for comfort. The portable SSD is highly competitive among the USB 3.0 interface set with its classy outlook and on-point price. It comes in an aluminum square shell with Round edges, black plastic trim, and a bold Seagate inception splashed across its surface.
It measures 0.35 by 3.11 by 3.7 inches (HWD). Although it is thinner than the 0.4-by-2.3-by-3-inch, 1. 8-ounce Samsung Portable SSD T5, the Seagate Barracuda Portable Fast SSD is also heavier, at 2.9 ounces. Still, the Fast SSD is small and light enough to plug into most pockets with ease.
The Barracuda Fast SSD is available in three capacities; 500GB, one terabyte, and two terabytes. It is SATA-based but offers a considerably fast speed at 10gbps. The portable SSD lives up to its name at a rapid pace within the limits of around 550mbps.
Pros and Cons
Pros
It is relatively cheap in all sizes. It offers value for cost per gigabyte at all capacities.
It has an attractive design and a comfortable feel.
It offers faster read/write speed for its price.
It is pocket size and easy to carry.
It offers fantastic Sync software.
Cons
It is compatible with only USB 3.0.
Final Thoughts
The Seagate Barracuda Fast SSD being a SATA-based Superspeed USB at 10gbps is an outstanding performer among its peers. It is sleek and attractive, and what is more, it has sync software to ensure that users find it much easier to transfer files and create high-resolution content at a much faster pace.
This Seagate product has an array of pros and so little to improve upon, making it one of the brand's signature pieces. The brand went out on this one to produce a much affordable Solid State drive that matches the performance of other high-end storage devices across the board.