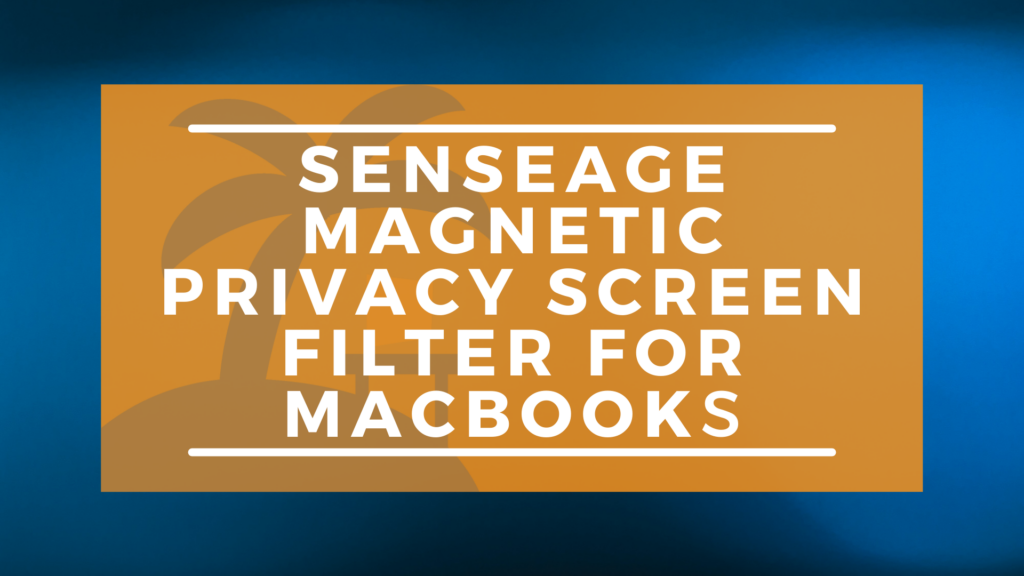 Apple products are some of the most delicate devices in the tech industry; as such, it's important to afford them the best protection. That's why the SenseAGE Magnetic Privacy Screen Filter for MacBooks is an excellent addition to the tech industry. MacBooks are a signature product of the Apple brand, so it's high time that they get a custom-made protector.
Here, we'll be talking about the SenseAGE brand as well as the product. Also, we'll be checking out the people who happen to be the primary beneficiaries of the gadget. Furthermore, we will run through the array of advantages and disadvantages of this fascinating device. So without further ado, let's get to work.
About the Brand
SenseAGE is an upcoming tech brand specializing in gadgets such as phones, monitors, laptops, accessories, and many other appliances. This brand is known for its attention to detail, as it is well regarded for punching above its weight. They are also well appreciated for showcasing versatility, durability, and a quest for improvement.
This blue light computer screen filter brand has shown great strides in the monitor industry, and that's why we are discussing the MacBook protector.
About the Product
Check Price
SenseAGE Magnetic Privacy Screen Filter for MacBooks are tremendous assets for MacBook monitors all over the world. That's thanks to a plethora of features that show off a versatility that few competitors possess. This blue light filter for the computer screen has a privacy feature, ensuring that others can view your work.
That's possible because the privacy screen filter is perfect for office, public, and high traffic areas. Also, the device assures ease of installation, as you can do it yourself without any external influences. Last but not least is the versatility of fit, as this tool is compatible with MacBook Pro 13.3″(2016 – 2020, and M1) and (Model: A1708, A1706, A1989, A2159, A2251, A2289, and A2338).
Who Will Benefit From Using This Product?
MacBooks are known favorites of graphic designers and content creators, so it's no surprise that the SenseAGE Magnetic Privacy Screen Filter for MacBooks is such a favorite.
Visual artists are sticklers for their privacy, so it's not hard to see why they're big fans of the product. Privacy is even more critical for content creators, as plagiarism and content theft are still significant.
The SenseAGE Magnetic Privacy Screen Filter for MacBooks curbs a lot of those worries, and it won't be a bad idea for a MacBook user to make a purchase. It's better to be safe than sorry.
Pros and Cons
Pros
The versatility of this tool is simply superb.
It is the bacon of privacy.
It is easy to figure out and install.
Con
The adhesion could and should be improved.
Final Thoughts
Screen filters come in different shapes and sizes, and these tools are assets for monitors, especially the more luxurious options. The SenseAGE Magnetic Privacy Screen Filter for MacBooks ranks pretty high up the list, and it's such an asset for MacBook users. This tool has so many assets to savor and so few flaws to correct.
The production team is doing a decent job at their factory, and it's only a matter of time before they become a household name. The SenseAGE Magnetic Privacy Screen Filter for MacBooks might be the next step in achieving such lofty goals. It's safe to say, "so far, so good."